Posts Tagged 'TPH St. Louis'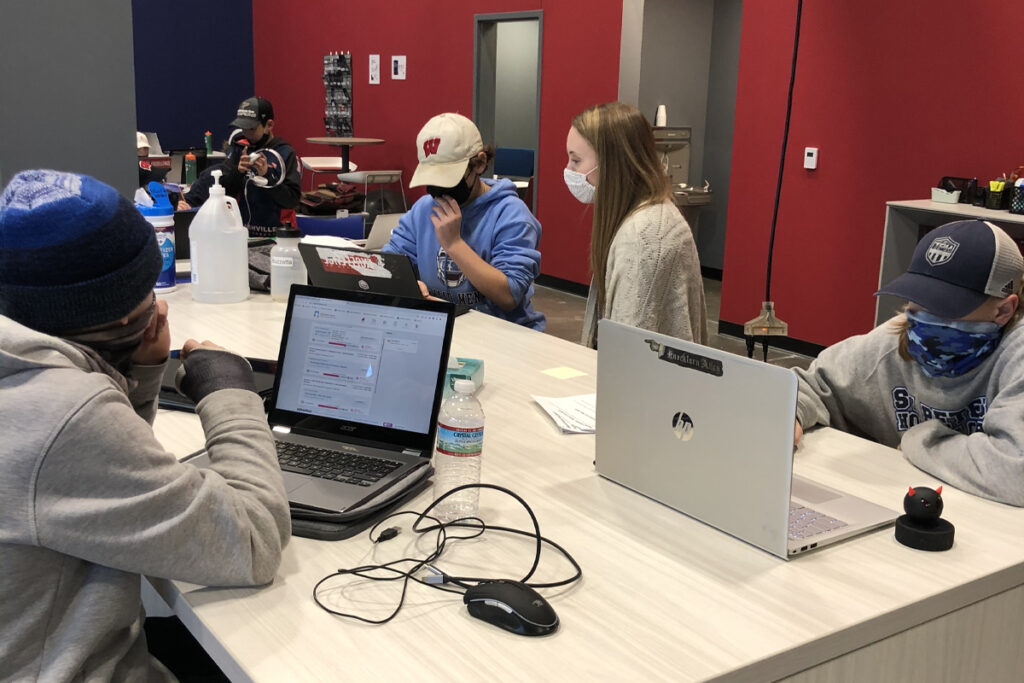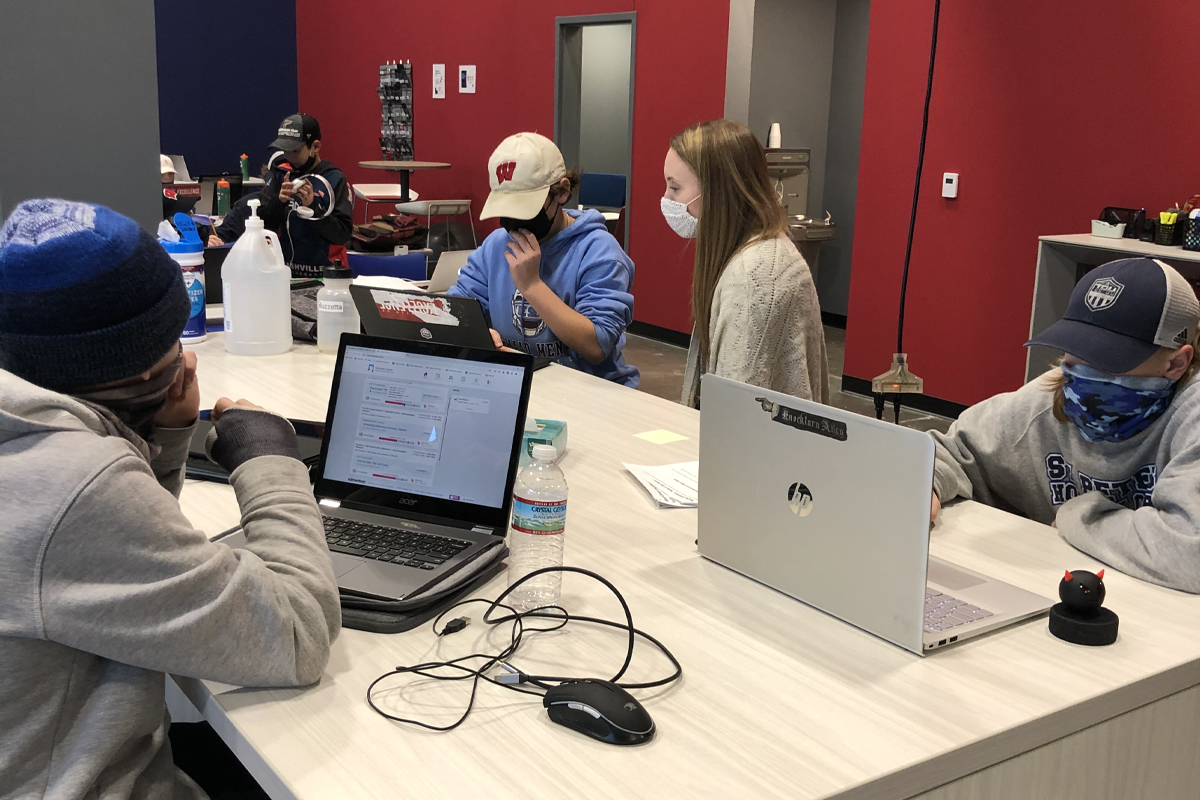 (ST. LOUIS) – TPH and its Center of Excellence (CoE) in St. Louis are thrilled to add two more staff members to its family. Molly Porfidio has joined the team as an Academic Success Coach, and Ryan Hurston has been added as the Assistant Strength and Conditioning Coach.
"For the development and growth of our student-athletes, Molly and Ryan will add an extra layer of accountability and instruction that will allow our students to take ownership for their development and be the best they can be," said Philip McRae, Director of Hockey-Operation at TPH St. Louis.
Molly earned her Bachelor's degree from Missouri State University where she double-majored in Secondary Education and English. In addition to being a licensed teacher in Missouri, Molly is also currently pursuing a Master's degree in higher education from Lindenwood University. In her previous role, Molly worked for Lindenwood Athletics within the Academic Success Center, helping to mentor and monitor the academic progress of their student-athletes.
Ryan Hurston joins Head Strength and Conditioning Coach Bret Kelly in TPH St. Louis' off-ice training of its students. Ryan will be assisting Bret and TPH's student-athletes in the gym a minimum of twice a week. Ryan attended DePauw University and earned a degree in Kinesiology. He's also on staff at Mercy Sports Performance in Maryland Heights.
"It's going to be more hands-on training and instruction for individual student-athletes, which will only help them improve their off-ice training that much more," said McRae on the addition of Hurston. "We're excited to add Ryan to the off-ice training staff."
Success in year one
In its first full year, TPH St. Louis saw tremendous success with its student-athletes.
"We had 37 students in this year, and it's worked out really well with small groups of on and off-ice training," said McRae. "The kids have been working hard and having fun with the training, but more importantly, it's been great to see the kids putting in the same effort in the classroom academically. They finished strong in the first semester with academics, and that's the most important thing. It's been awesome to see the students grow and develop as hockey players, students and as people in general."
It hasn't been easy for anyone in education to work through a pandemic, but the staff and students in St. Louis have found a way to be successful and to overtake any obstacle thrown their way.
"We've taken it day-by-day just like the rest of the world," said McRae. "We've had to go through some challenging times and adversity, but the staff and students have found a way to get the training and schoolwork that the kids need during this difficult time for everyone. We're looking to keep battling through this to get the kids really what they need, while at the same time being safe and following all the guidelines that we need to."
As the school has grown with its student-athletes, the goal in St. Louis is to always put the kids first and add the necessary staff members to support them. With the addition of more staff members, the student to staff ratio will continue to be at a level where each and every child at TPH St. Louis receives one-on-one attention to help them reach their goals as an athlete.
---
Interested in learning more about the TPH Center of Excellence St. Louis? TPH St. Louis will be hosting an on-site open house February 8th. Attendees must register to attend but the open house is FREE. Click here to reserve you seat.
Learn more about the Center of Excellence in St. Louis.
Get to know our student of the month, Jacob Langhammer, from the TPH Center of Excellence. Jacob currently plays for the St. Peters Hockey Club, and has really enjoyed the electives he's able to take while at the COE. Learn more about Jacob and his experience in St. Louis in his interview with Justin.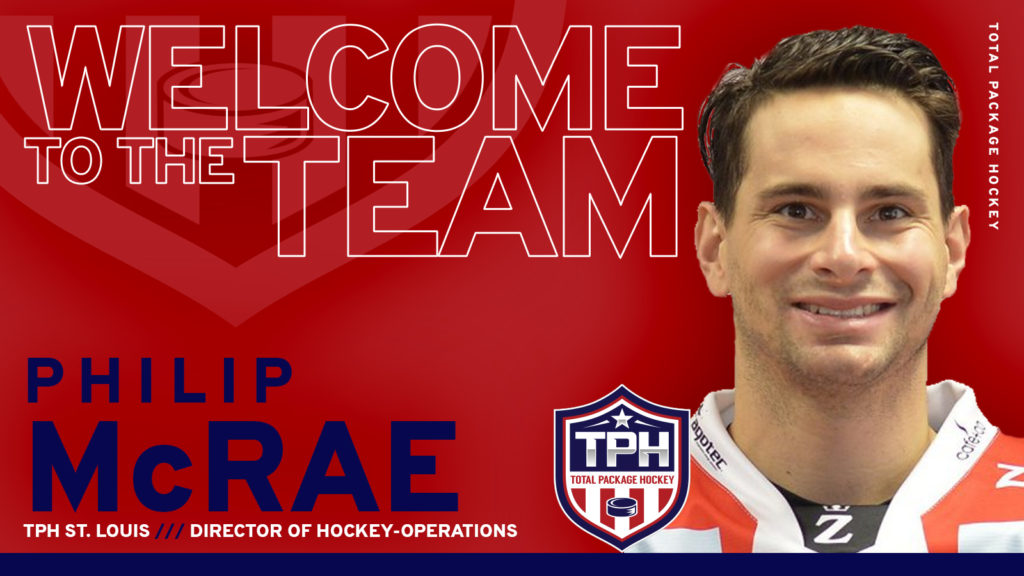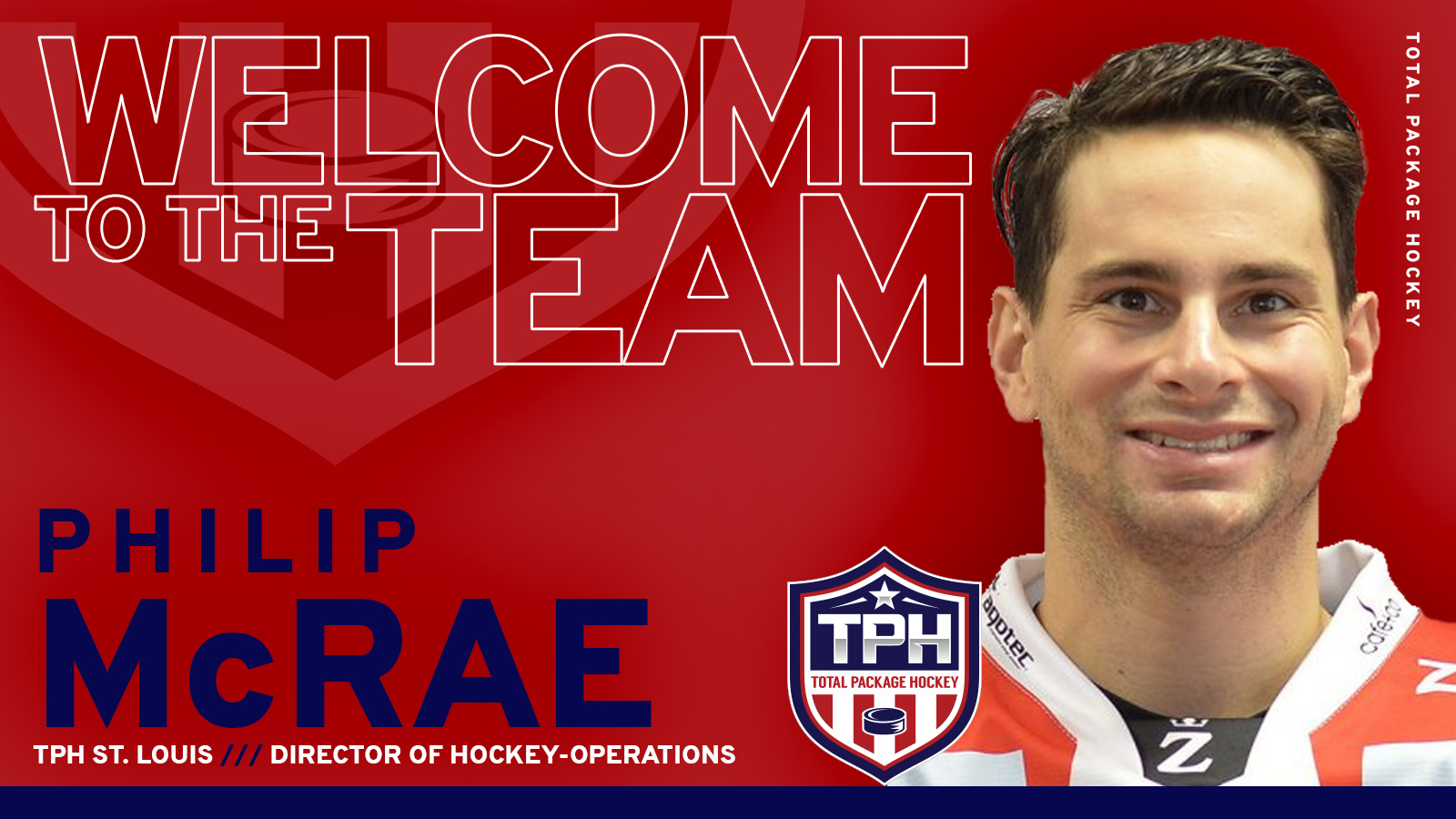 Total Package Hockey is pleased to welcome Philip McRae to the position of Director of Hockey-Operations for its St. Louis division. McRae, a Chesterfield, MO native and Wildwood, MO resident with deep ties to the St. Louis hockey community, joins the TPH team after completing a 10-year professional playing career that included over 500 games played in the AHL as well as across three of Europe's top professional leagues. In addition, during the 2010-2011 season, Philip appeared in 15 National Hockey League games for his hometown St. Louis Blues. He was selected 33rd overall by the Blues in the 2008 NHL Entry Draft.
"Philip McRae is the absolute right fit to lead us in St. Louis, specifically in overseeing our Center of Excellence model," TPH CEO Nathan Bowen said. "Philip's passion for player development, his understanding of the link between academic and athletic performance, his personal vision for building our St. Louis CoE the right way and his knowledge of how the St. Louis hockey market works stuck out to our hiring team every step of the way throughout the very extensive interview process we ran. His eagerness to be the local face of our CoE model was evident from the onset. Philip is someone whose resume, communication skills and leadership style will not just aid TPH in making the greatest possible positive impact on our student-athletes, but also in using the CoE model to do for St. Louis what we have envisioned all along: help local hockey programs recruit players from across the Heartland and provide a carrot for local hockey programs to retain its best players year in and year out."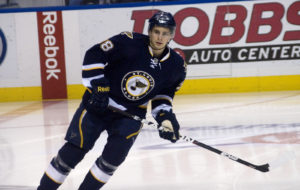 Staying on the topic of resume, perhaps some of McRae's most impressive accolades came before he turned pro. During the 2004-2005 season, McRae captured a Tier I USA Hockey National Championship as a member of the 15U St. Louis 'AAA' Blues. That same year, McRae was part of a Mid-States High School Hockey championship squad at Christian Brothers College High School. His youth experiences helped pave the way for a very successful junior career that began during the 2005-2006 campaign, as an underage player with the US National Team Development Program. The following season, McRae embarked on a four-year journey with the London Knights of the Ontario Hockey League. The Knights, a program with a reputation for producing world-class NHL talent, drafted him in the first round of the 2006 OHL Priority Selection. During McRae's four seasons in the OHL, he served as captain, was twice selected to the OHL all-star game and represented his country in three world championships, with the Under 17 and Under 18's, as well as with an Under 20 Team USA squad that captured a Gold Medal in 2010.
While playing experience is certainly a criterion when choosing a TPH Director, Bowen is quick to point out that it is the experiences Philip gained while playing, not just his deep playing experience by itself that contributed to the decision to tap the 30 year old to lead TPH in its newest market.
"It is one thing to play the game of hockey at a high level, but it's another to be around winning people and winning programs, which is exactly what Philip has experienced," Bowen added. "He is a serial winner who knows what a championship culture looks like. Philip will be able to use his experiences around championship teams to show our student-athletes how to be successful on the ice, and more importantly, how to take the very same attributes that make a player successful on a 200 x 85 ice sheet and become a winning student in the classroom, a winning athlete in the gym and a winning human being in the ultimate game, which we all know is the game of life."
While certainly proud of his playing resume and grateful for the lifelong memories and friendships built throughout his career, McRae, whose wife Shannon is expecting their first child in August, says he is ready for the next step of his journey and is eager to use the CoE as a mechanism to help strengthen hockey in a market he grew up playing in and calls home, while of course, bettering TPH student-athletes on and off the ice.
"I am honored, overly excited and energized to take on the role of Director of Hockey-Operations at the Total Package Hockey Center of Excellence at the world class Centene Community Ice Center," McRae said. "My passion and goals have changed from developing my own game, to developing, mentoring and guiding the up and coming aspiring elite players from my hometown. I am committed to making a positive impact on the lives of student-athletes from the 'Heartland of Hockey,' while growing the game in the area and helping develop the next generation."
Prospective TPH-St. Louis Center of Excellence families are invited to meet Philip virtually during a hybrid meet & greet / open house event, scheduled for Wednesday, April 22 at 7:00 PM CST via Zoom. A link to RSVP is down below. In addition, families are welcome to e-mail Philip directly at pmcrae@totalpackagehockey.com.