Posts Tagged 'Hockey Training'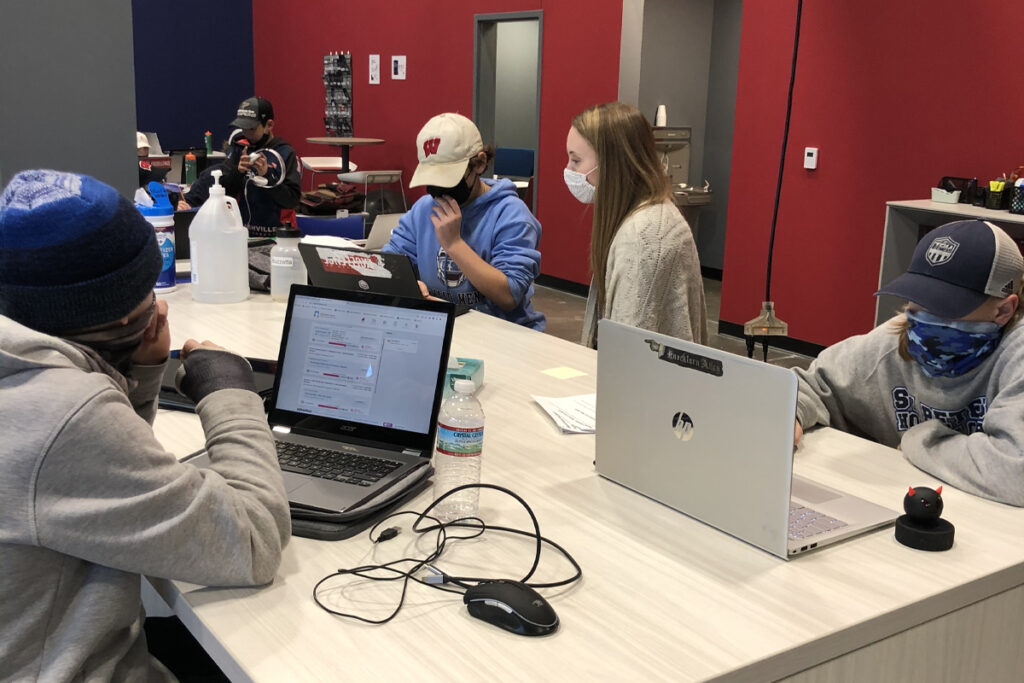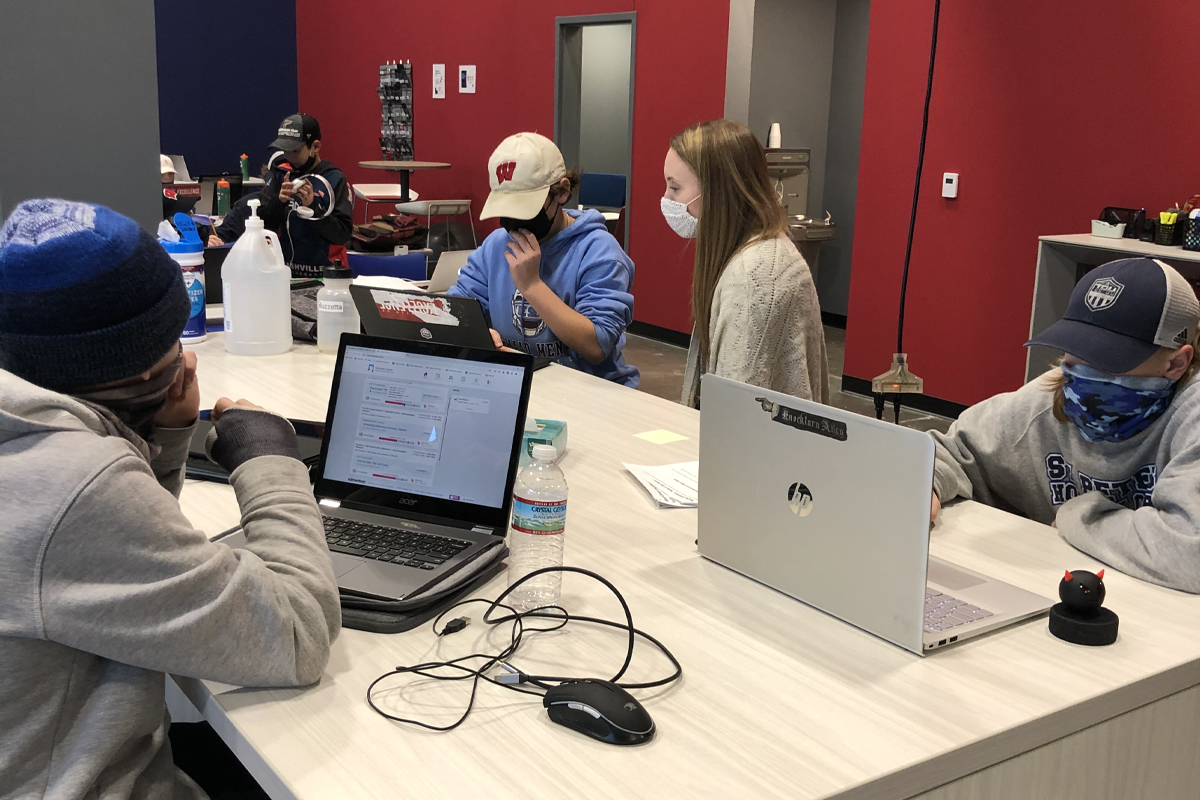 (ST. LOUIS) – TPH and its Center of Excellence (CoE) in St. Louis are thrilled to add two more staff members to its family. Molly Porfidio has joined the team as an Academic Success Coach, and Ryan Hurston has been added as the Assistant Strength and Conditioning Coach.
"For the development and growth of our student-athletes, Molly and Ryan will add an extra layer of accountability and instruction that will allow our students to take ownership for their development and be the best they can be," said Philip McRae, Director of Hockey-Operation at TPH St. Louis.
Molly earned her Bachelor's degree from Missouri State University where she double-majored in Secondary Education and English. In addition to being a licensed teacher in Missouri, Molly is also currently pursuing a Master's degree in higher education from Lindenwood University. In her previous role, Molly worked for Lindenwood Athletics within the Academic Success Center, helping to mentor and monitor the academic progress of their student-athletes.
Ryan Hurston joins Head Strength and Conditioning Coach Bret Kelly in TPH St. Louis' off-ice training of its students. Ryan will be assisting Bret and TPH's student-athletes in the gym a minimum of twice a week. Ryan attended DePauw University and earned a degree in Kinesiology. He's also on staff at Mercy Sports Performance in Maryland Heights.
"It's going to be more hands-on training and instruction for individual student-athletes, which will only help them improve their off-ice training that much more," said McRae on the addition of Hurston. "We're excited to add Ryan to the off-ice training staff."
Success in year one
In its first full year, TPH St. Louis saw tremendous success with its student-athletes.
"We had 37 students in this year, and it's worked out really well with small groups of on and off-ice training," said McRae. "The kids have been working hard and having fun with the training, but more importantly, it's been great to see the kids putting in the same effort in the classroom academically. They finished strong in the first semester with academics, and that's the most important thing. It's been awesome to see the students grow and develop as hockey players, students and as people in general."
It hasn't been easy for anyone in education to work through a pandemic, but the staff and students in St. Louis have found a way to be successful and to overtake any obstacle thrown their way.
"We've taken it day-by-day just like the rest of the world," said McRae. "We've had to go through some challenging times and adversity, but the staff and students have found a way to get the training and schoolwork that the kids need during this difficult time for everyone. We're looking to keep battling through this to get the kids really what they need, while at the same time being safe and following all the guidelines that we need to."
As the school has grown with its student-athletes, the goal in St. Louis is to always put the kids first and add the necessary staff members to support them. With the addition of more staff members, the student to staff ratio will continue to be at a level where each and every child at TPH St. Louis receives one-on-one attention to help them reach their goals as an athlete.
---
Interested in learning more about the TPH Center of Excellence St. Louis? TPH St. Louis will be hosting an on-site open house February 8th. Attendees must register to attend but the open house is FREE. Click here to reserve you seat.
Learn more about the Center of Excellence in St. Louis.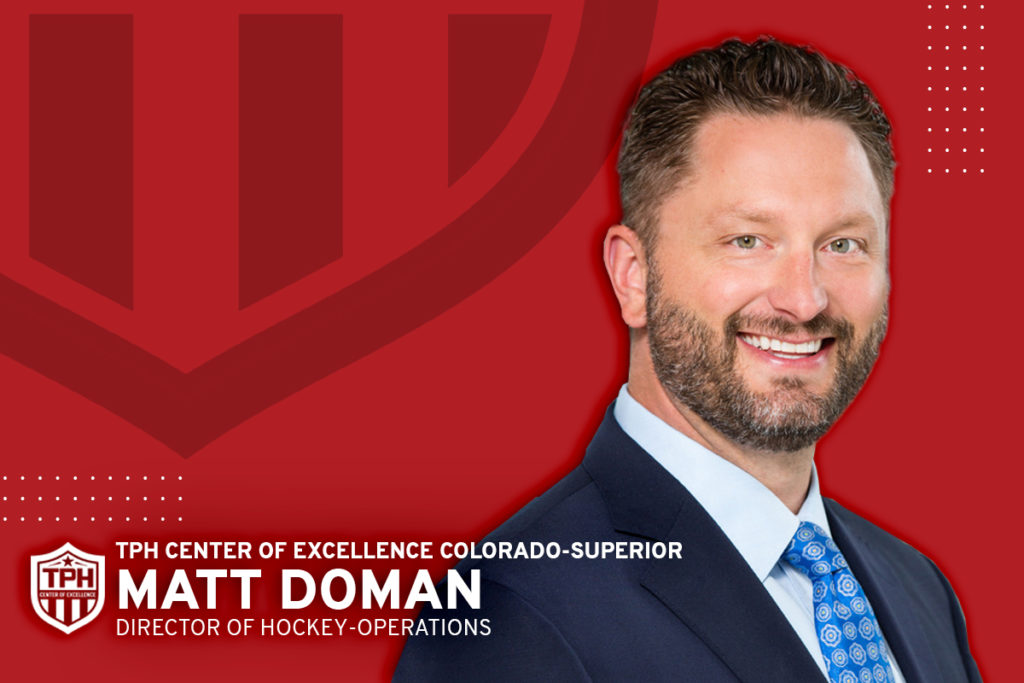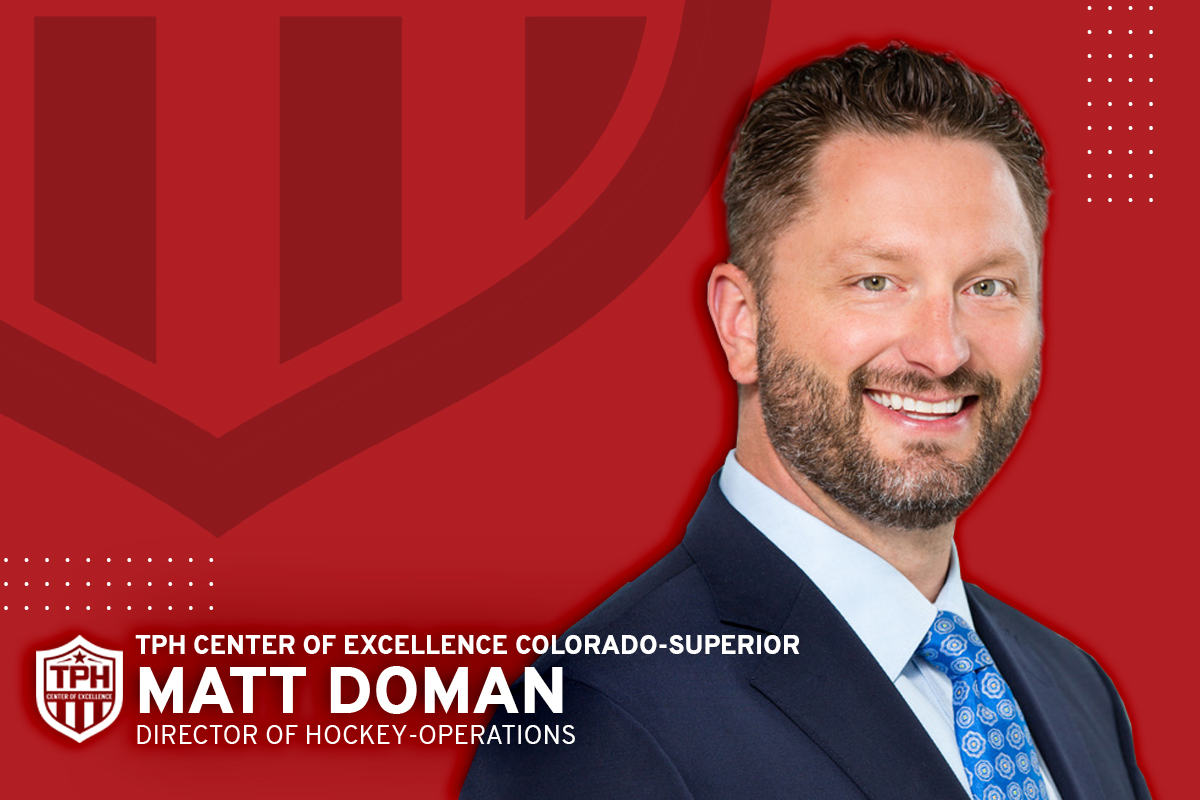 TPH Superior is excited to announce that Matt Doman will be its Director of Hockey – Operations for the inaugural 2020-21 Center of Excellence school year. In Doman, TPH brings on board someone with a fantastic blend of playing, coaching, and business experience.
Drafted by the Calgary Flames in the 1999 NHL Entry Draft, Doman brings experience from all levels of the game. He's an alumnus of the United States National Team Development Program, USHL (Dubuque Fighting Saints), Wisconsin Badgers, East Coast Hockey League, and the American Hockey League. The University Wisconsin graduate (2005, BA Communications) also spent the past ten years coaching Minnesota high school hockey.
"Matt's resume speaks for itself. Matt's playing career, coupled with his coaching background, and more importantly his desire to mentor the next generation, make him the perfect fit for this role in leading our TPH Superior location" states Jordan Pietrus, TPH Colorado Executive Director. "What separates Matt, is how he has shown his ability to effectively translate his playing career into the youth coaching world on multiple levels. He knows what it takes to climb the hockey ladder. Matt has done it as a player and has coached players individually but also in a team setting. Matt comes highly recommended and the more we talk, the more I realize how much of a quality man he is. I believe Matt is the absolute right man to lead us in Superior and we are thrilled to have him join our team here in Colorado."

Prior to joining TPH, Doman spent the past four years in the financial advising world, owned and operated two hockey development businesses, and served as the Director of Player Development for the Milwaukee Junior Admirals. Doman comes to lead TPH Superior with his wife (Annie) and their three boys Cashton, Tucker and Hank and is excited to become immersed in the Superior community.
"What Derek Robinson and his team have built at the Sport Stable is amazing and I can't wait to add a new element to the diverse opportunities already available at the Stable," said Doman. "Coaching and teaching have been passions of mine for a long time and I am honored to be able to provide my guidance and leadership to the student-athletes of TPH Superior. My family cannot wait to get to Colorado… my boys especially can't wait to get on the ice at the Stable! I am so excited to join the TPH team and look forward to the many exciting challenges ahead."
RoughRider Executive Sports Director, Derek Robinson, also boasted about the selection of Doman as the newly appointed leader. "From the beginning, we felt it was very important to find someone of not only a high quality playing and coaching background, but more importantly, someone of extremely high character. We believe we found exactly that type of leader in Matt and we think he's going to be an invaluable addition and resource to our athletes at the Sport Stable."
TPH Superior is set to embark on its inaugural year. There is a limited number of seats left, so do not miss your chance to be a part of the group that sets the standard for years to come.
---
Apply to the TPH Center of Excellence Colorado-Superior.
Register for the TPH Center of Excellence Train Only Option.
Do you want to know what a day in the life of a Center of Excellence student not only looks like but what it actually feels like?  Come join us for TPH Day and find out!  TPH Day is a completely FREE event that will allow families and players to hear presentations on the academics and CoE model as well as participate in an on-ice TPH skills practice with Matt Doman!  We will also provide a complimentary meal at the end of the day!  Come join us! Click here to RSVP.