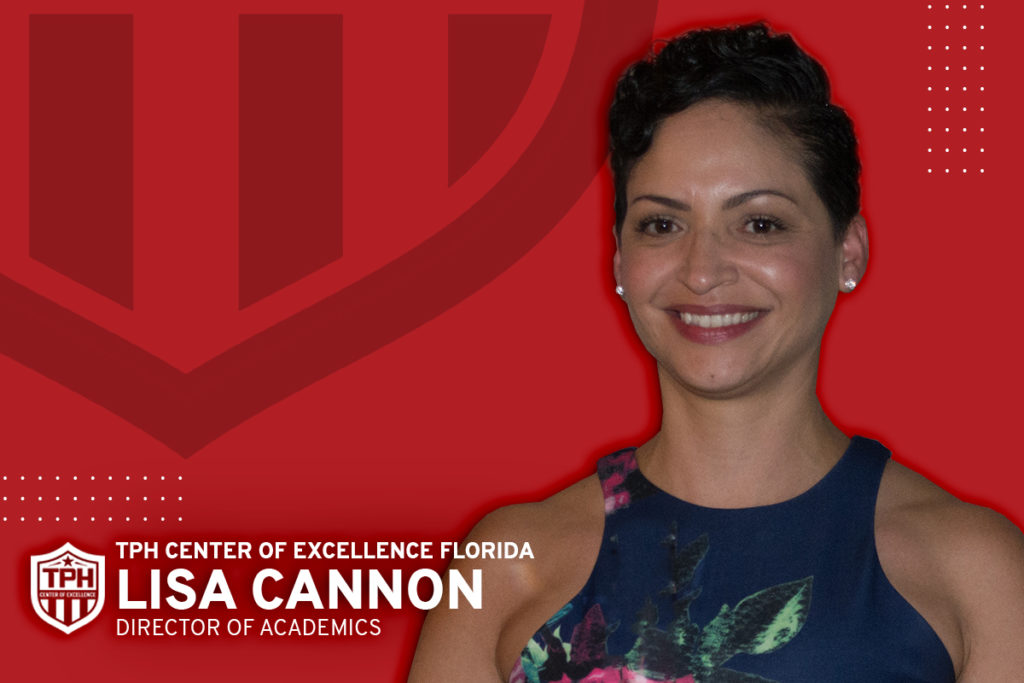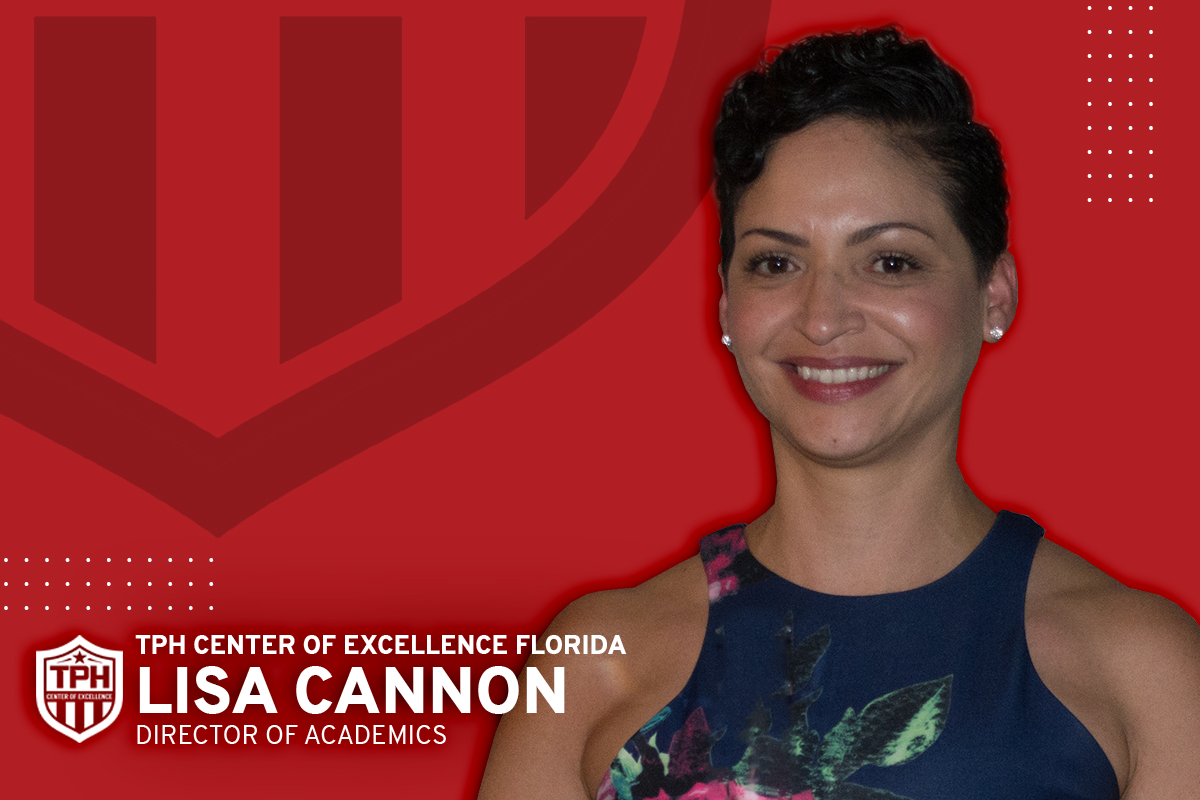 (ESTERO, FLORIDA – August 19, 2020) – Total Package Hockey (TPH) Chief Academic Officer Bill Simms announced the addition of Lisa Cannon as the Director of Academics for its Florida Division Wednesday. Cannon is joining TPH following nine years as a teacher lead at Oasis High School in the City of Cape Coral Charter School Authority.
"Lisa's a fantastic new hire for us and is an experienced educator who's worked with students at various grade levels and at various capacities whether it's direct instruction or academic support," said Simms. "She's very familiar with the Edmentum learning platform and has used it extensively at her current school setting. Her experiences are going to bring a huge advantage for our students in her ability to understand where our students are at and where they need to go. She'll help build a successful academic plan for each student."
The TPH academic staff work on site as coaches and mentors to student-athletes. They mentor students on site in learning labs and help teach organization skills, accountability and provide support when needed. Aside from the classroom, the academic staff serve as great communicators with parents, teachers and hockey staff. For Cannon, she'll be communicating to the students, and their parents, about the high expectations she has for them.
"I want to put across the high expectations on how important education is," Cannon said. "My son is an athlete as well, and I've always said that as much as you love this, no matter where you go with it, your education has to be the most important thing to get you where you want to be. I think always having high expectations for my students, no matter what they believe about what they can accomplish, that they'll always try to rise to that expectation. That's when you'll see the best from them. When they believe it, you've done something right as a teacher."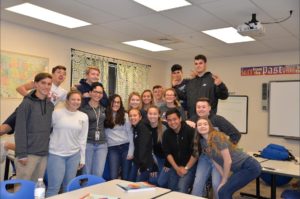 Cannon brings with her a tremendous amount of experience not just in education, but also in leadership. She has served as a faculty advisor for the National Honor Society, Student Government Association and Oasis High School Leadership Team for over five years. In addition, she was awarded 2018 Teacher of the Year by the City of Cape Coral Charter School Foundation. Developing a well-rounded person requires education on becoming a leader and learning how to be a good teammate both on and off the ice.
"Teamwork is an important leadership skill," said Cannon. "You have to be able to know that those people that are there with you, whether it's in the classroom or on the ice, are working together as a unit. It shouldn't just be about you. It should be about that person next to you. We grow better when you work as a team and not by yourself. "
Communication is at the core of education and leadership. The Director of Academics is charged with relationship building and having a high-level ability to communicate and connect with their students as well as with TPH staff. Given her award-winning background, there's no doubt Lisa Cannon will be an incredible addition to the Total Package Hockey family.
"I'm very excited to be a part of this innovative form of education," said Cannon. "I truly believe this is the direction education is going. I've been an educator for the past 10 years, and I'm just very excited to be a part of this growing company and the direction that it's going."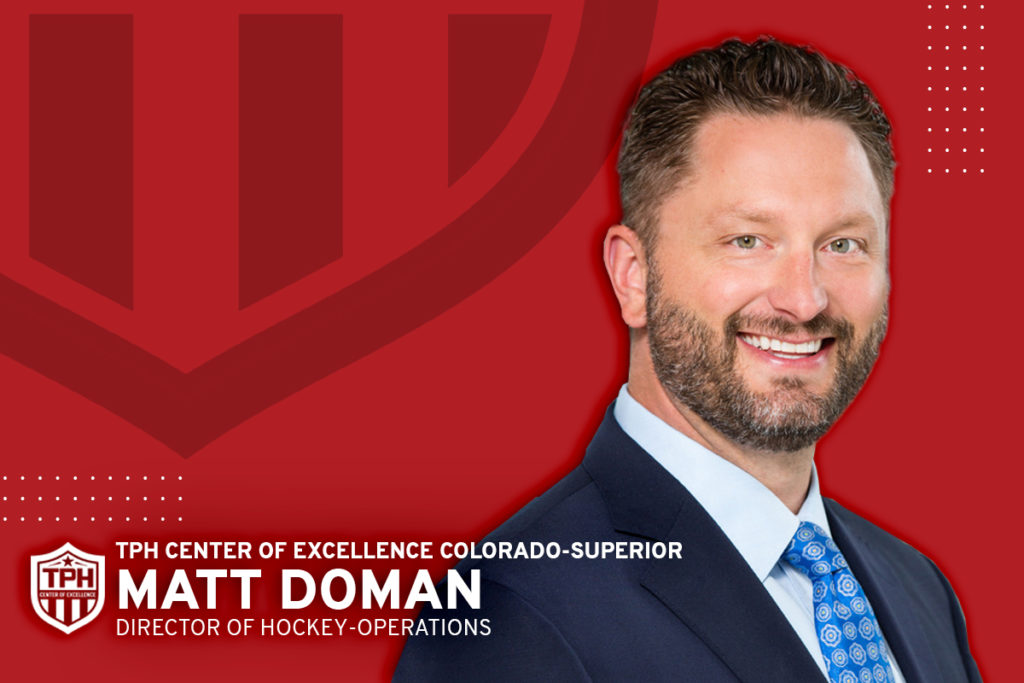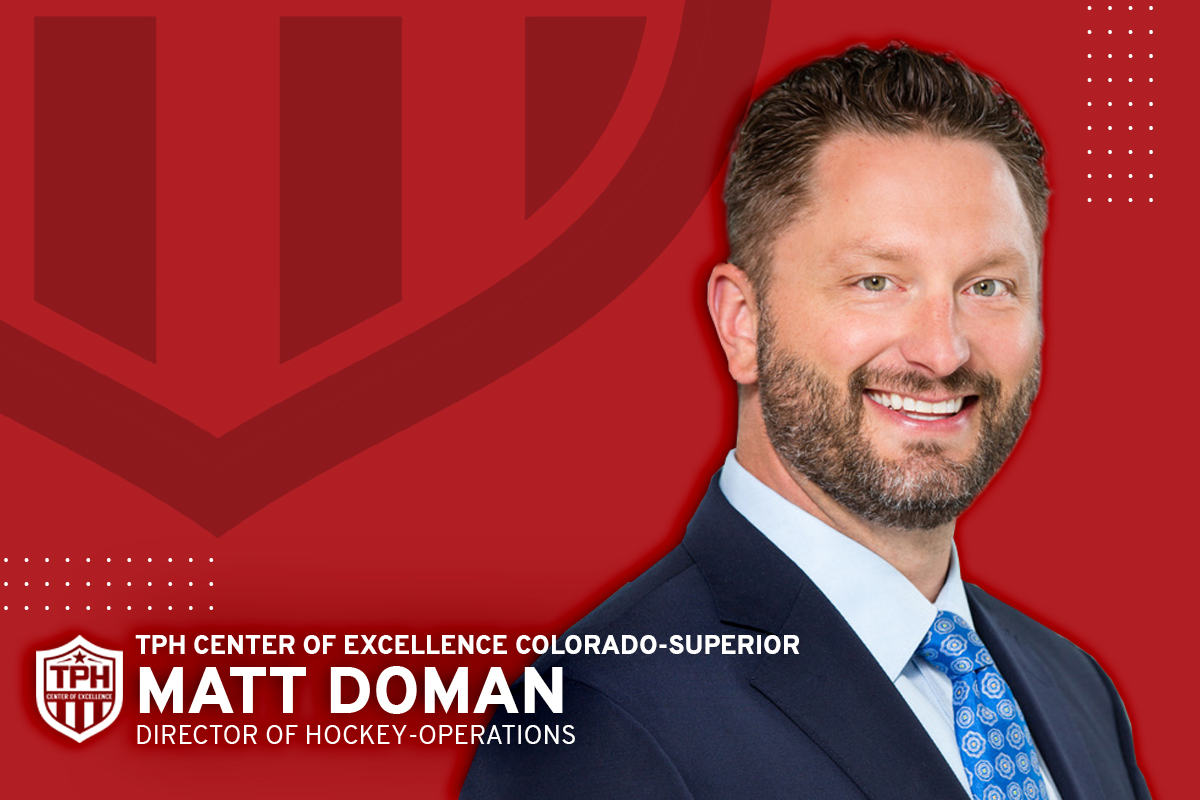 TPH Superior is excited to announce that Matt Doman will be its Director of Hockey – Operations for the inaugural 2020-21 Center of Excellence school year. In Doman, TPH brings on board someone with a fantastic blend of playing, coaching, and business experience.
Drafted by the Calgary Flames in the 1999 NHL Entry Draft, Doman brings experience from all levels of the game. He's an alumnus of the United States National Team Development Program, USHL (Dubuque Fighting Saints), Wisconsin Badgers, East Coast Hockey League, and the American Hockey League. The University Wisconsin graduate (2005, BA Communications) also spent the past ten years coaching Minnesota high school hockey.
"Matt's resume speaks for itself. Matt's playing career, coupled with his coaching background, and more importantly his desire to mentor the next generation, make him the perfect fit for this role in leading our TPH Superior location" states Jordan Pietrus, TPH Colorado Executive Director. "What separates Matt, is how he has shown his ability to effectively translate his playing career into the youth coaching world on multiple levels. He knows what it takes to climb the hockey ladder. Matt has done it as a player and has coached players individually but also in a team setting. Matt comes highly recommended and the more we talk, the more I realize how much of a quality man he is. I believe Matt is the absolute right man to lead us in Superior and we are thrilled to have him join our team here in Colorado."

Prior to joining TPH, Doman spent the past four years in the financial advising world, owned and operated two hockey development businesses, and served as the Director of Player Development for the Milwaukee Junior Admirals. Doman comes to lead TPH Superior with his wife (Annie) and their three boys Cashton, Tucker and Hank and is excited to become immersed in the Superior community.
"What Derek Robinson and his team have built at the Sport Stable is amazing and I can't wait to add a new element to the diverse opportunities already available at the Stable," said Doman. "Coaching and teaching have been passions of mine for a long time and I am honored to be able to provide my guidance and leadership to the student-athletes of TPH Superior. My family cannot wait to get to Colorado… my boys especially can't wait to get on the ice at the Stable! I am so excited to join the TPH team and look forward to the many exciting challenges ahead."
RoughRider Executive Sports Director, Derek Robinson, also boasted about the selection of Doman as the newly appointed leader. "From the beginning, we felt it was very important to find someone of not only a high quality playing and coaching background, but more importantly, someone of extremely high character. We believe we found exactly that type of leader in Matt and we think he's going to be an invaluable addition and resource to our athletes at the Sport Stable."
TPH Superior is set to embark on its inaugural year. There is a limited number of seats left, so do not miss your chance to be a part of the group that sets the standard for years to come.
---
Apply to the TPH Center of Excellence Colorado-Superior.
Register for the TPH Center of Excellence Train Only Option.
Do you want to know what a day in the life of a Center of Excellence student not only looks like but what it actually feels like?  Come join us for TPH Day and find out!  TPH Day is a completely FREE event that will allow families and players to hear presentations on the academics and CoE model as well as participate in an on-ice TPH skills practice with Matt Doman!  We will also provide a complimentary meal at the end of the day!  Come join us! Click here to RSVP.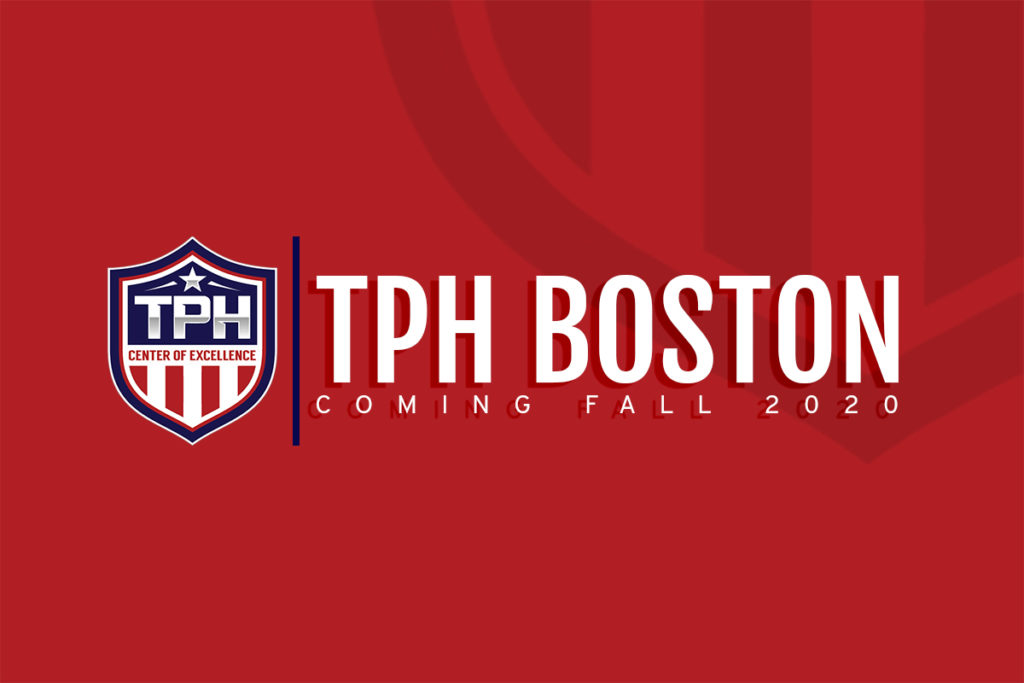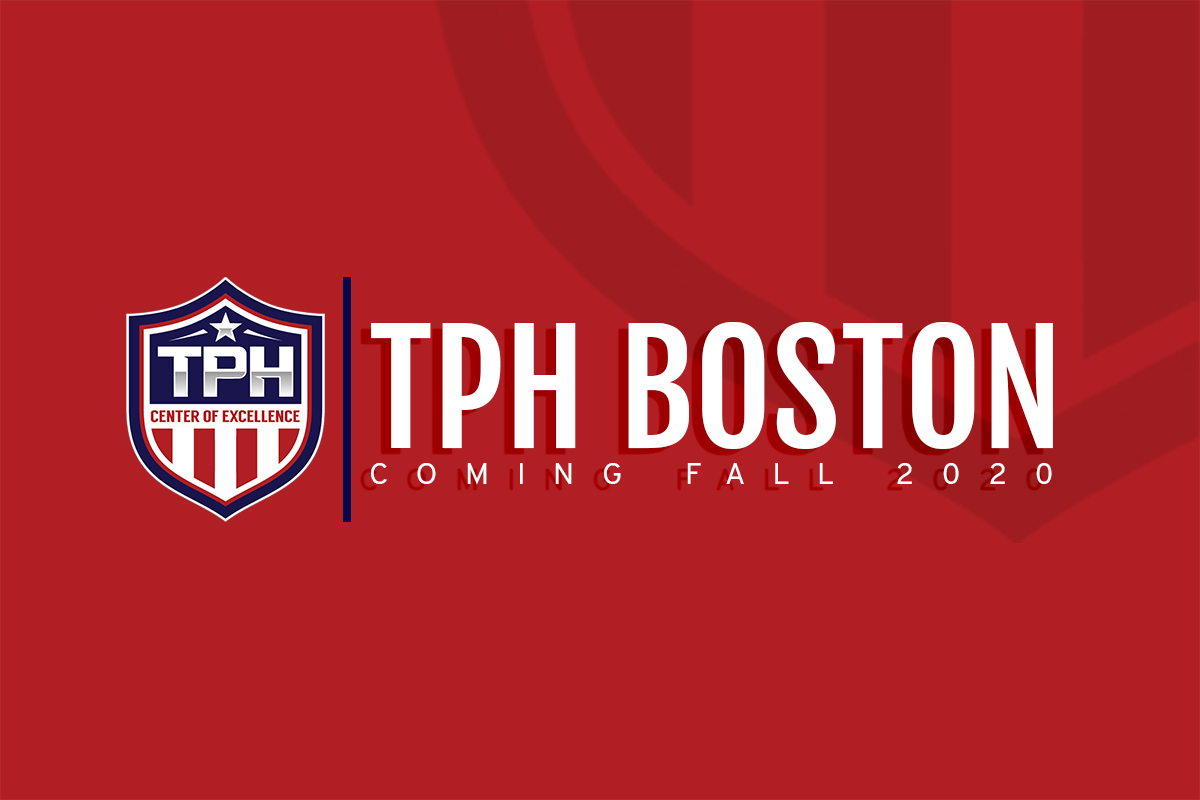 Total Package Hockey is pleased to announce the launch of its thirteenth Center of Excellence in the state of Massachusetts beginning in September of 2020 at the Boston Sports Institute in Wellesley, MA. With support from ESG Associates Inc., TPH will open its first CoE in the Massachusetts.

TPH Boston's Center of Excellence will be a one-stop academy for student-athletes looking to maximize their development on the ice, in the weight room and, most importantly, in the classroom. TPH's commitment to providing an educational experience that prepares student-athletes for any university setting is what we believe families in not only Massachusetts, but throughout New England, will most appreciate as we enter the "new normal".

TPH Boston's Center of Excellence platform is designed to meet the demands of the aspiring, elite student-athlete who desires structure, discipline and accountability but requires the flexibility to pursue athletic and career goals without the fear of missing school. The "blended learning environment" includes academics on-demand with 24/7, fully accessible NCAA courseware and full-time instructors who are dedicated to each and every enrollee. Courses are available in real time as well as on-demand, with accessible instructors who hold virtual office hours. Centers of Excellence attendees also have access to a virtual tutoring service in the event academic assistance is needed outside of the standard school hours.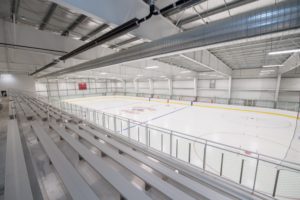 Brian DeVellis, President of ESG Associates Inc. and the founder/manager of the Boston Sports Institute, negotiated the deal on behalf of BSI on August 3rd, 2020: "The Boston Sports Institute is thrilled to have TPH Boston join our sports and recreation ecosystem. Having a TPH Center of Excellence, with their long-standing history of educating and training student-athletes, partner with our in-house strength training at Boston Sports Performance Center, Inspirica tutoring center and AXE Hockey Group on ice training, will provide an unparalleled experience for our players. In this uncertain time, parents can be assured that their children will be supported by a year-long, uninterrupted educational environment where they can learn and train for the next stages of their academic and athletic careers."
Nathan Bowen, TPH CEO, lauded the new partnership. "The Boston Sports Institute in Wellesley is the perfect location to plant our New England roots. Having one facility that already provides training and tutoring for National and Olympic figure skaters, along with top tier girls' programs such as the North American Hockey Academy, is ready-made for our launch during these unprecedented times. Prospective TPH Boston families will appreciate that throughout the COVID-19 crisis, current TPH student-athletes across all existing Centers of Excellence have not skipped a beat academically. The academic outcomes continue to be extremely positive and student-athletes stayed either on pace or moved ahead with their schoolwork. In addition, while we hope to see a full return to normalcy as the school year rolls around, we have prepared both hybrid and completely virtual Center of Excellence options so that regardless of the pandemic, our student-athletes will have every opportunity to study, train and play".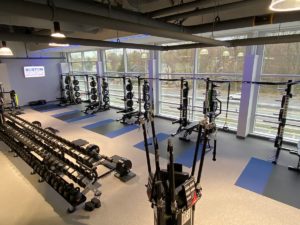 The Boston Sports Institute, a Steward Family Facility, is a multi-use recreational center located off Route 9 in Wellesley, Massachusetts, that opened its doors in July 2019. The facility features two pools (2012 Olympic trials pool and warm-up pool), two NHL regulation ice surfaces, indoor synthetic turf field, indoor track, and the Boston Sports Performance Center. TPH Boston will have access to these ancillary features as well as a secured workspace located on the second floor of the facility, which provides the perfect environment for our CoE student-athletes to utilize off-ice time for their homework and tutoring needs. The 2,400-square-foot workspace consists of a lounge and numerous desks, tables, and chairs as well as access to computers, internet, and Wi-Fi. In addition, private cubicles are located in the back of the workspace for undisturbed studying options.
The Boston Sports Performance Center, the premier sports performance, sports physical therapy, and sports medicine center serving the greater Boston and MetroWest communities, is conveniently located on the second floor within the Boston Sports Institute. The center provides patient- and client-centered care to individuals and athletes of all ages. Helping these individuals reach their maximum potential in the areas of health, wellness and athletic performance is the Boston Sports Performance Center's ultimate goal.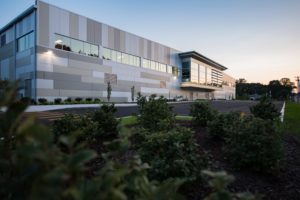 Led by Joe Van Allen, MSPT, SCS, ATC, CSCS, Vice President of Rehabilitation Services for Steward Health Care and former New England Patriots' Director of Rehabilitation, the Boston Sports Performance Center's team of elite performance coaches, sports physical therapists, and athletic trainers work alongside sports medicine physicians and orthopedic surgeons. This collaboration provides streamlined coordination of patient care and a high-performance model to the general public.
AXE Sports Group is the parent company of Hockey Night in Boston (HNIB) and the Worcester Railers Junior Hockey Club. HNIB has been at the forefront of running showcase events and news media for high school hockey since 1972. The Railers JHC also runs full-season teams at the Junior Hockey level. AXE strives to offer high school, prep school, junior and future collegiate athletes a full complement of development on and off the ice aimed towards the growth and success of each individual student-athlete while helping families determine the best path for their student-athlete's success.