Posts Tagged 'Nashville Predators'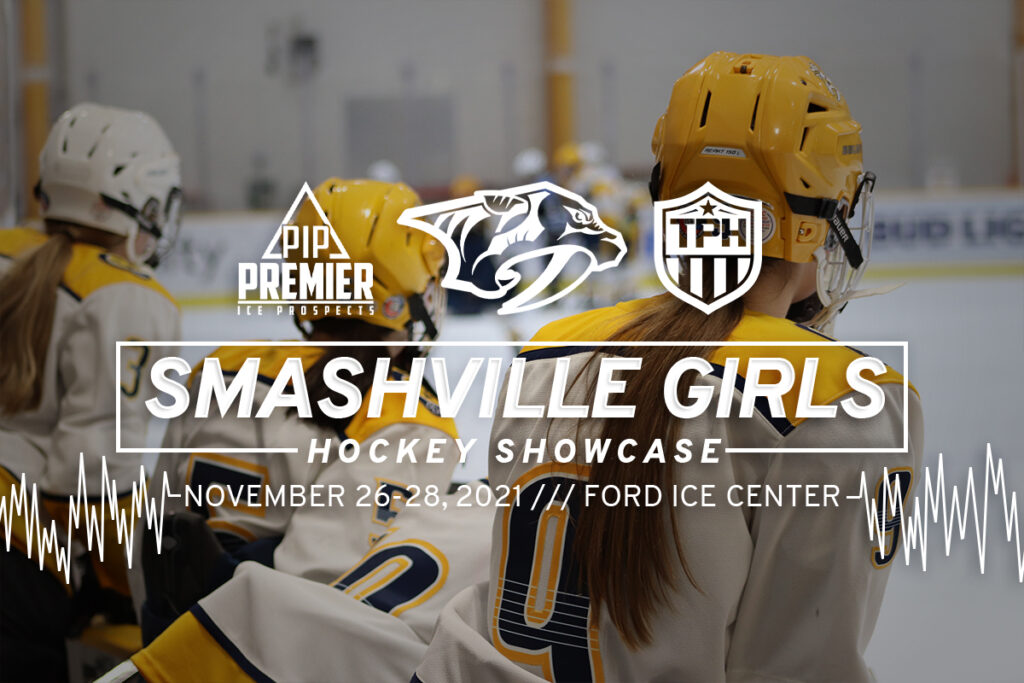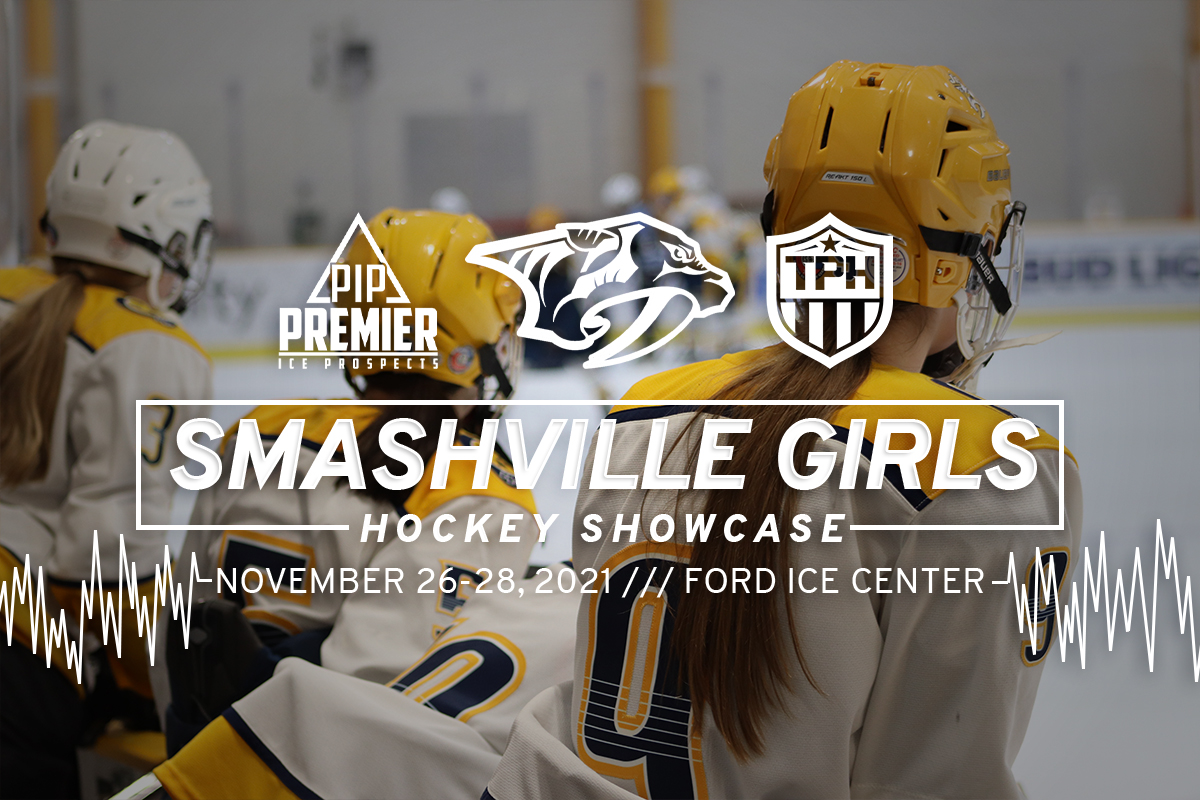 NASHVILLE, Tennessee – Total Package Hockey "TPH" and Premier Ice Prospects "PIP" join forces to support the Smashville Girls Hockey Showcase for Tier I Girls' teams, 12U-14U-16U-19U in conjunction with the Smashville NCAA Women's Hockey Showcase to be held over Thanksgiving every year!
"The Predators are creating an amazing event that will couple elite girls' hockey with the collegiate tournament; providing girls the opportunity to play in a high-level tournament and see some of the top caliber Division-one teams in action," said Kathy Pippy, PIP Girls Hockey Director. "PIP is excited to partner with another industry leader, TPH to establish the Smashville Girls Hockey Showcase as a highly-competitive, highly-scouted annual event over Thanksgiving weekend!"
Last month the Nashville Predators announced the formation of the Smashville NCAA Women's Hockey Showcase in partnership with TPH and PIP, indicating the 2021 participating collegiate teams will be 2021 NCAA Championship qualifiers Boston College Eagles and Colgate Raiders, who will be joined by the Mercyhurst Lakers and the University of Minnesota Golden Gophers. In 2022 the participating teams will include 2021 NCAA Champion Wisconsin Badgers, NCAA Runners-up Northeastern Huskies and Penn State Lions and Princeton Tigers.
"The Nashville Predators continue to lead by example in hockey, but most importantly, they also continue to do so in the community," Total Package Hockey CEO Nathan Bowen said. "This support of and investment in growing women's and girl's hockey is just another of the many examples of the Predators organization's consistent commitment and actions. We are excited for the opportunity to work with Premier Ice Prospects and the Nashville Predators to support this incredible opportunity for growth of girl's hockey."
The 2021 edition of the Smashville Girls Hockey Showcase will take place November 26-28th, with the NCAA games occurring on the 26th and 27th. Boston College will play Colgate and Minnesota will play Mercyhurst on Friday, with the winners of those games facing off in the championship game Saturday afternoon and the losers playing for bronze.
For additional information on the Smashville Girls Hockey Showcase, please go to www.premiericeprospects.com or click here to register your team today!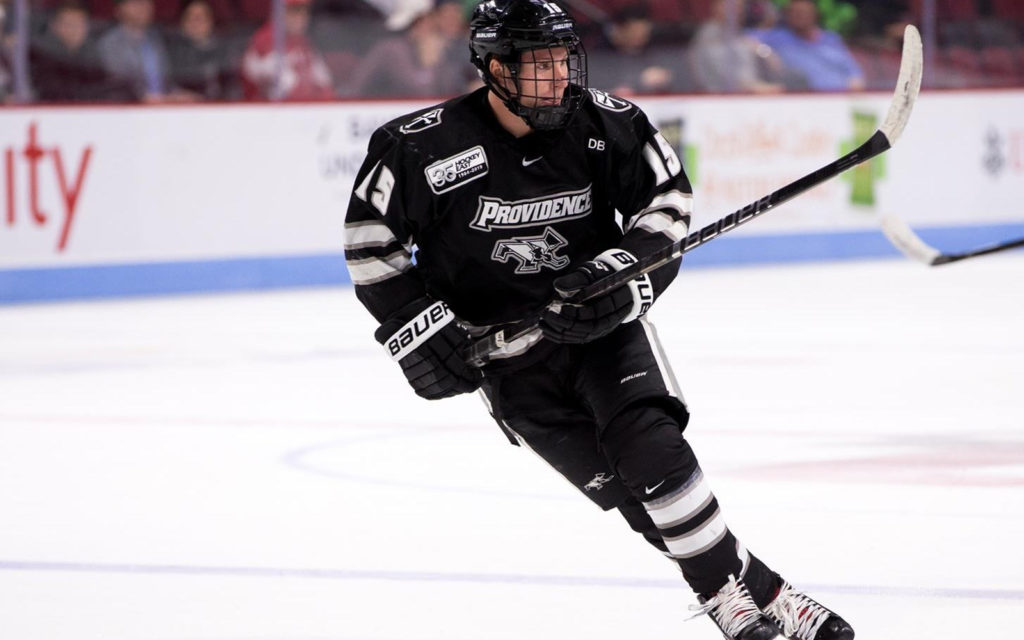 Nashville, Tenn. (April 18, 2019) – Nashville Predators President of Hockey Operations/General Manager David Poile announced Thursday that the team has signed forward Josh Wilkins to a two-year, entry-level contract.
Wilkins, 21 (6/11/97), helped lead Providence College to its fifth Frozen Four appearance in school history in 2018-19 and capped off his junior campaign with a career-high 46 points (20g-26a) in 40 games. He led the Friars and was ninth in the country in points, and his 20 goals – also a career best – were 10th among all NCAA players. Wilkins, who was among the top three on his team in scoring during all three of his college seasons, was a 2019 NCAA All-American and a 2019 First Team Hockey East All-Star, both career firsts. He closed out his time at Providence with 108 points (48g-60a) in 119 games from 2016-19.
Never drafted, the Raleigh, N.C., native spent one season with the USHL's Sioux City Musketeers in 2014-15 before enrolling at Providence, tallying 29 points (16g-13a) 49 games. Wilkins is a product of the TPH Thunder youth program, which merged with the Nashville Jr. Predators in December of 2018 and plays out of Ford Ice Center, captaining its U-16 team in 2013-14.
The day before each Predators Playoff game, both at home and on the road, fans can partake in the Monster Block scavenger hunt. Follow @PredsNHL on Twitter for hints to the locations of ice blocks in and around Nashville that contain Preds memorabilia, gift cards to local businesses, tickets to upcoming Playoffs games and more!
All Citizens of Smashville will have the ability to enter the Drive to the Cup ticket contest for a chance to win one of 50 pairs of free tickets provided by Bridgestone. To enter, the day before each home game, fans can find any Bridgestone logo, add their Preds Pride and tweet a photo using #Bridgestone. On game day, the 50 winners will be contacted directly with additional information on claiming their pair of tickets!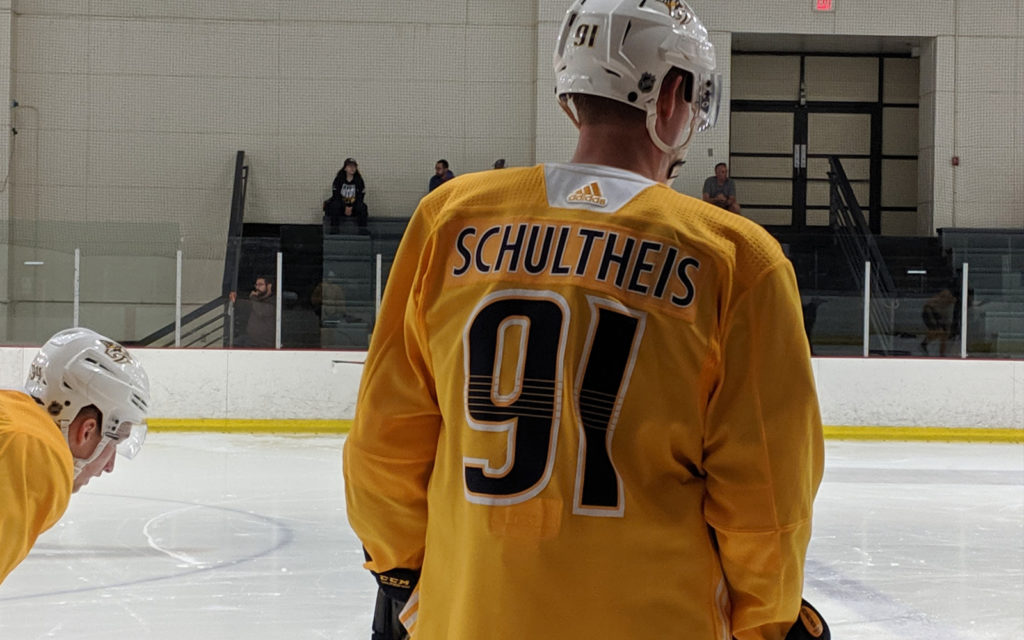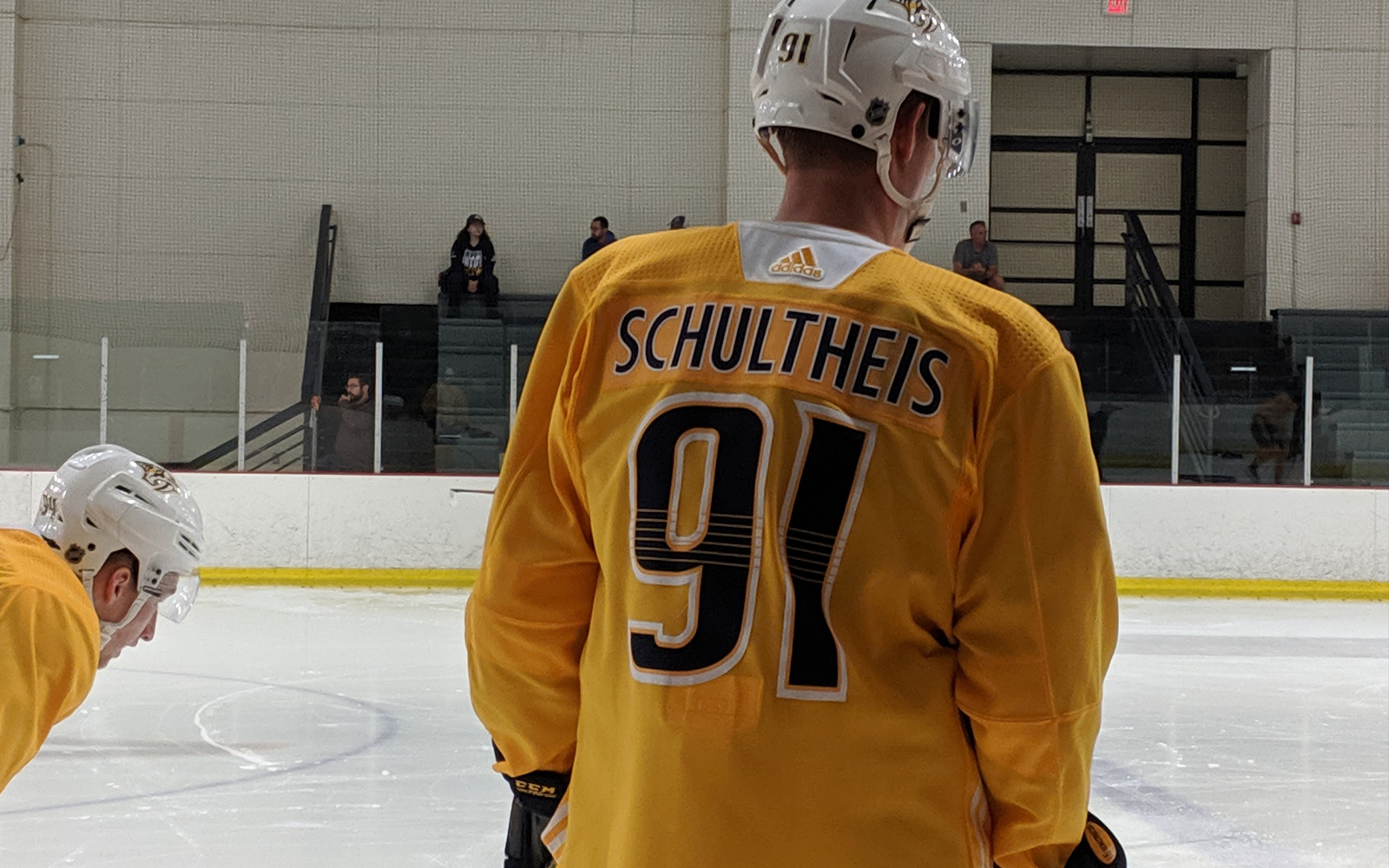 It's only a matter of time.
One day, a young hockey player born and raised in Nashville, Tennessee, will make his NHL debut. While that moment hasn't happened quite yet, a pair of hometown kids are experiencing what might just be the next best thing.
Defensemen Dylan Moulton and Ben Schultheis, both Nashville natives, have been participating in Predators Development Camp this week at Centennial Sportsplex. The camp invitees are skilled hockey players in their own right, and they're here to learn and become better players first and foremost.
But, come on, this is really something, right?
"It's been really cool," Schultheis said of the experience. "I grew up watching the Preds, and it's really cool to get behind the scenes, see how the players are treated and how the organization works. It's been awesome."
"I've lived here my whole life, and I grew up watching the team," Moulton said. "I was there for all the Playoff games when they made it to the [Stanley Cup] Final… and I've been coming to the rink since I was six months old, so it's pretty special."
Moulton, who is now 18, is from Nolensville, Tennessee, while 19-year-old Schultheis calls Mt. Juliet, Tennessee home. Moulton's father used to work for the Predators in the front office, and Schultheis took his first skating lesson on the same rink where he's been sporting the Preds logo on his jersey all week long.
Needless to say, it's been a surreal experience for the two young men who have plenty of memories with the organization over the years.
Schultheis says former Preds Captain Shea Weber is his favorite player, while Moulton was fond of former winger Paul Kariya, the first true offensive superstar ever on the Nashville roster. And then, there was the run in 2017.
"My best memory is the clinching game to get to the Final [in 2017]," Moulton said of Nashville's victory over the Anaheim Ducks to win the Western Conference. "That was the loudest I've ever heard [Bridgestone Arena]. That was pretty special. I was with my dad at that game, and I've never seen anything like it."
It's moments like that which have helped to not only grow the fanbase, but inspire a new generation of native Nashvillians to play the game. Moulton and Schultheis were once those young kids who watched the likes of Weber and Kariya patrol the ice for the Predators, and now, they're getting dressed in the same locker room, skating on the same ice and experiencing the same culture that players have come to know and love in Nashville over the years.
"I'm definitely trying to learn everything I can and soak it in like a sponge," Schultheis said. "They're giving us so much information, and I'm trying to learn it and be able to apply it to next season."
"Getting the experience and everything, it's kind of like going to school and learning," Moulton said. "Especially learning from players like Dante Fabbro, how they carry themselves, how they treat their bodies, how to work out, it's really gaining all that experience, and hopefully I can build my game to that level at some point."
The two blueliners have done all right for themselves thus far – both have skated at the NAHL and USHL junior levels – and the NCAA route could come in short order.Set featured image
But for now, they're focusing on their current duties at an NHL development camp – in their hometown.
"You have to step back every once in a while and appreciate what's going on," Moulton said. "I was by myself the other day, and I just took a moment to sit in the locker room. This is something special."
Read original article at: https://www.nhl.com/predators/news/nashville-natives-moulton-schultheis-soaking-up-preds-development-camp/c-308117510