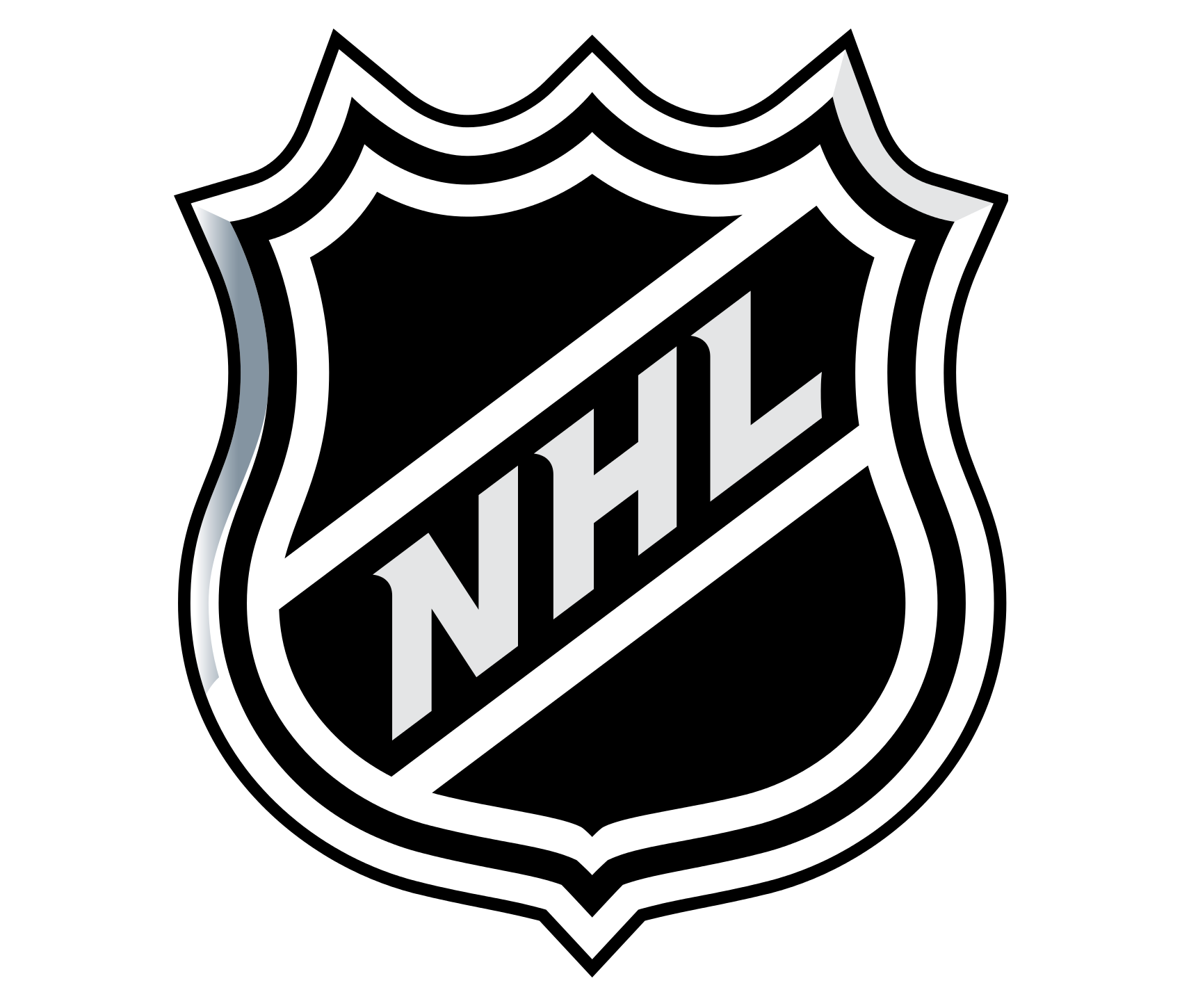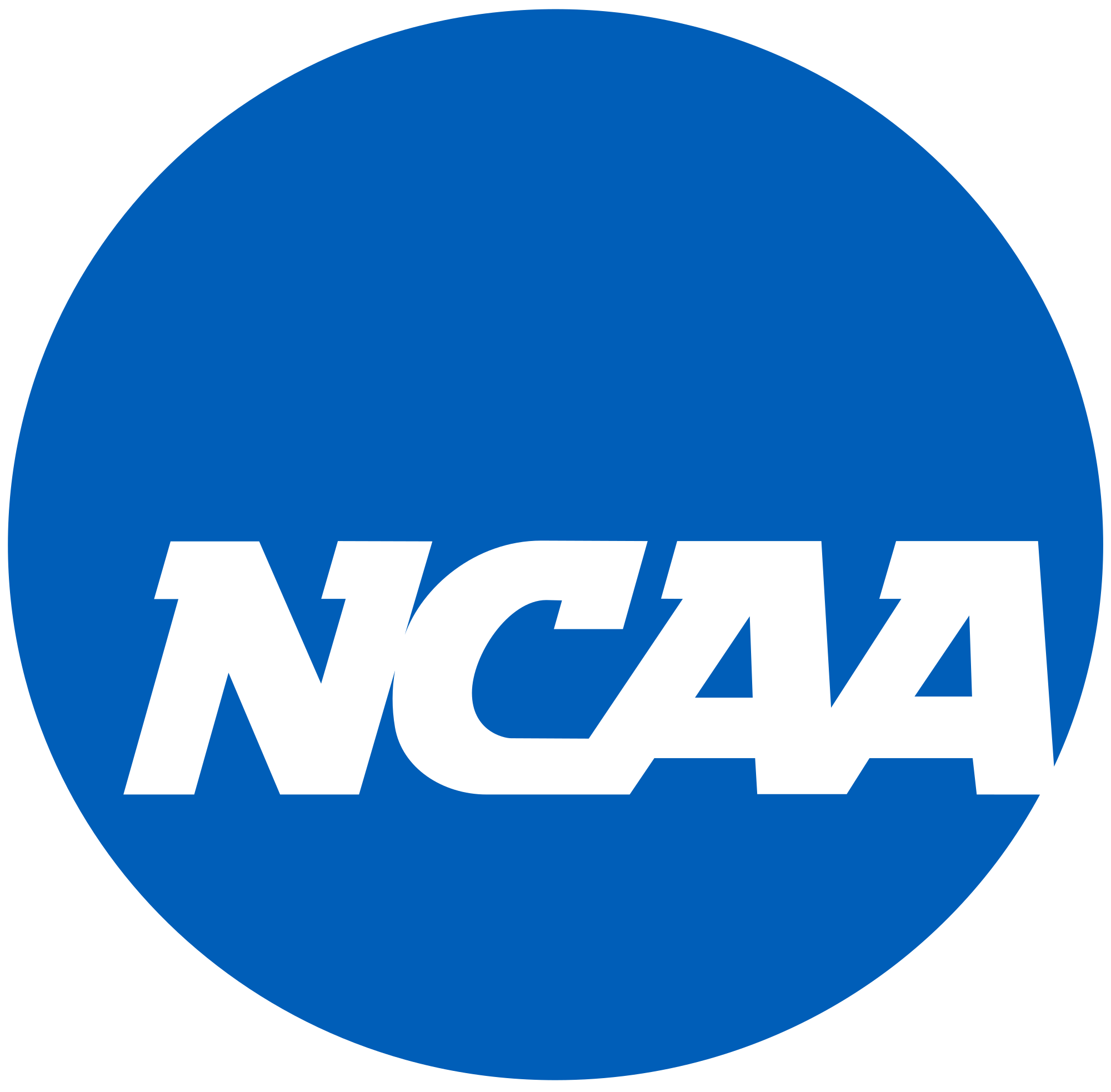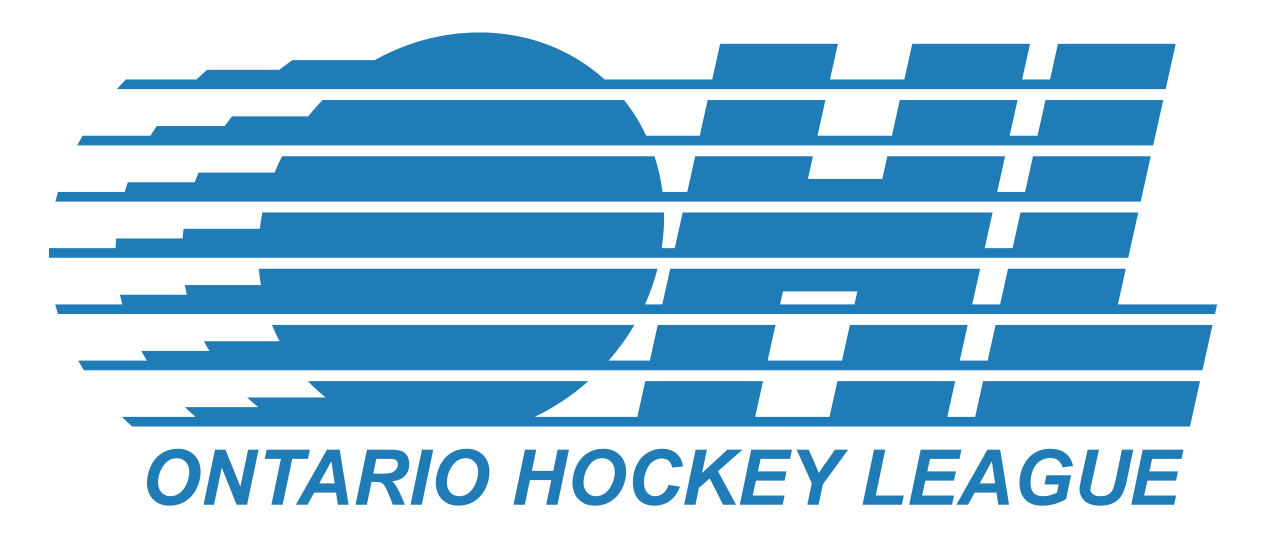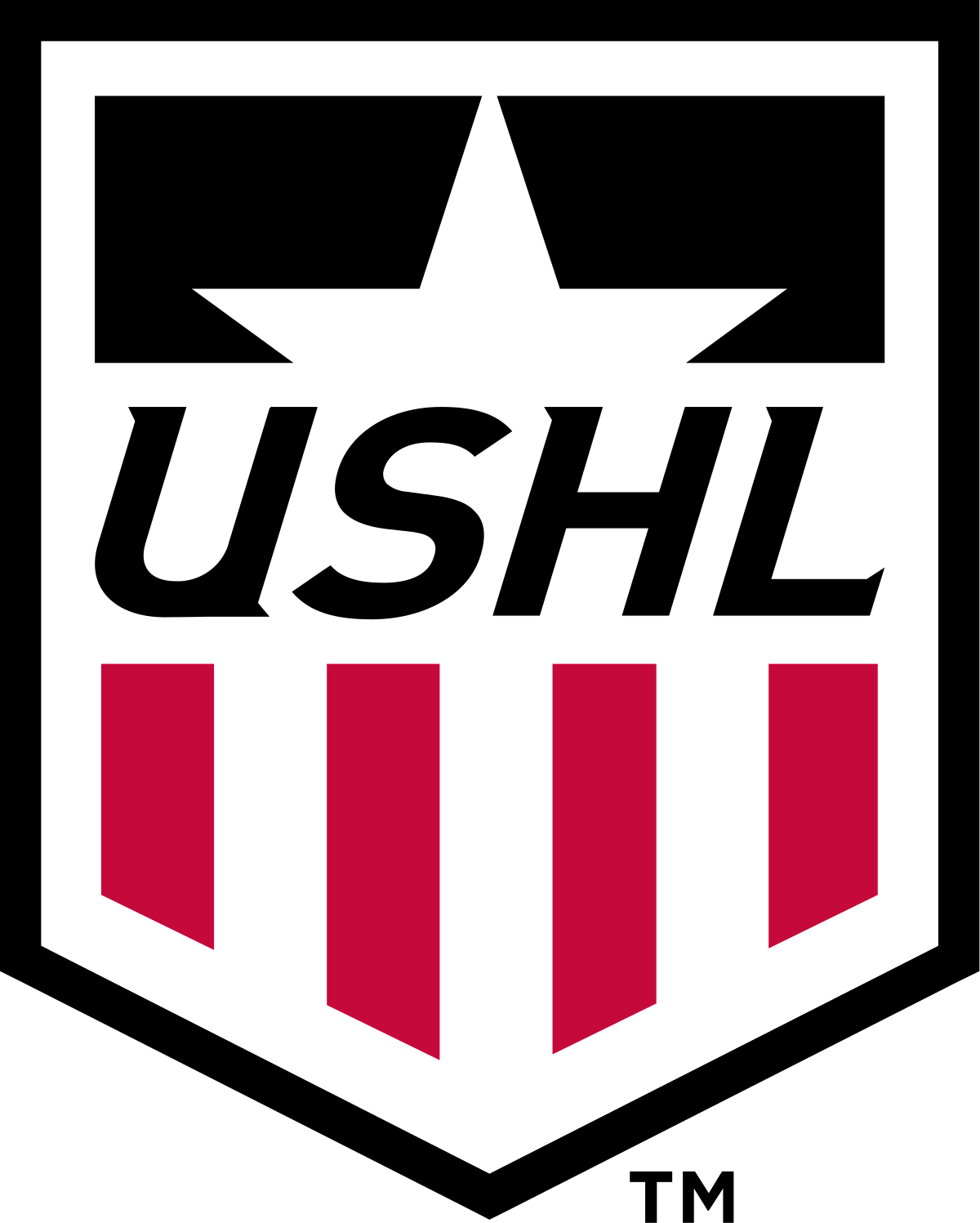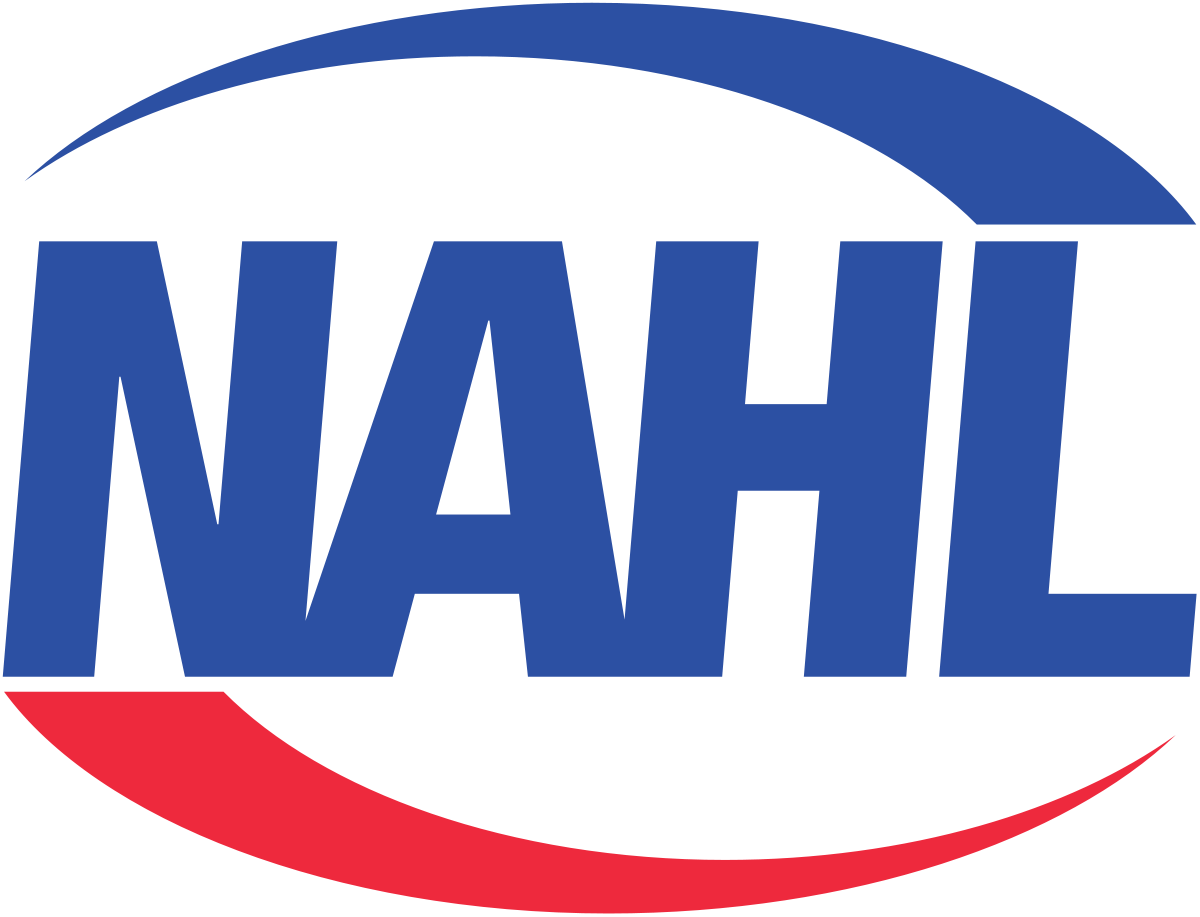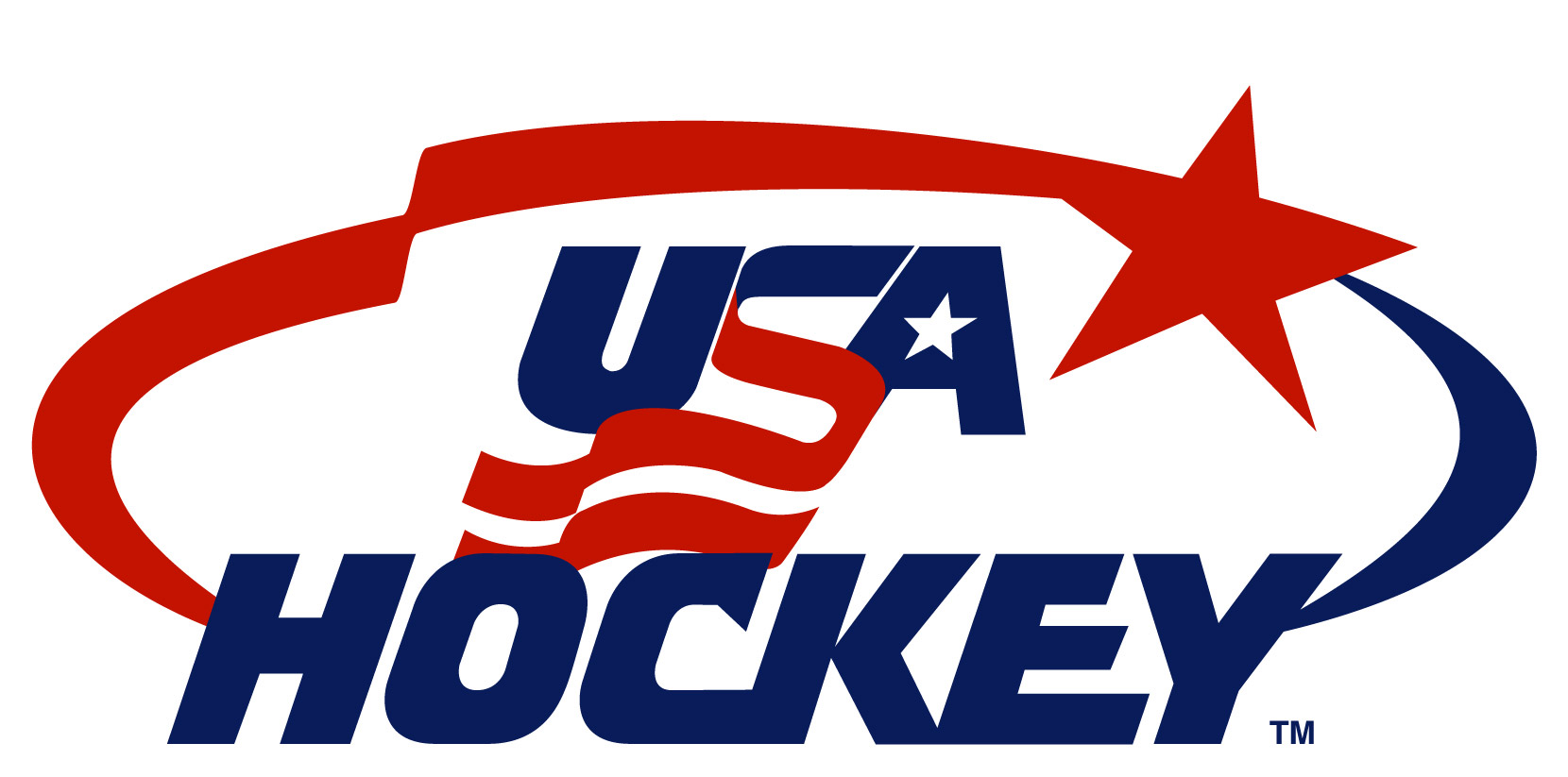 0

REPRESENTED

#TPHTrained athletes have represented the United States at these events:
USHL World Junior Challenge
Over 90% of all student-athletes who participate in TPH training programs 8 weeks or longer in duration, advance to the highest levels of junior, collegiate and professional hockey. TPH is focused on the long-term athlete development by providing platforms that allow each individual to reach his or her potential both on and off the ice.
Total Package Hockey is proud to say that the players listed below are TPH Trained!
If you have any comments, suggestions or updates to this list, please email rgayso@totalpackagehockey.com.
| Last | First | Birth Year | Current League | Current Team |
| --- | --- | --- | --- | --- |
| Moss | David | 1981 | RETIRED | Retired |
| Conner | Chris | 1983 | AHL | Lehigh Valley Phantoms |
| Eaves | Patrick | 1984 | AHL | San Diego Gulls |
| Hensick | TJ | 1985 | AHL | San Jose Barracuda |
| Hunwick | Matt | 1985 | NHL | Buffalo Sabres |
| Lerg | Bryan | 1986 | NLA | HC Ambri-Piotta |
| Mueller | Chris | 1986 | AHL | Toronto Marlies |
| Porter | Kevin | 1986 | AHL | Rochester Americans |
| Kampfer | Steven | 1988 | NHL | Boston Bruins |
| Kimbro | Derek | 1988 | RETIRED | Retired |
| Purins | Gints | 1988 | RETIRED | Retired |
| Redmond | Zach | 1988 | AHL | Rochester Americans |
| Sanders | Dylan | 1988 | RETIRED | RETIRED |
| Schilling | Cameron | 1988 | AHL | Manitoba Moose |
| Wolski | Jeremy | 1988 | RETIRED | RETIRED |
| Choe | Jeong | 1989 | RETIRED | Retired |
| Cox | Jay | 1989 | RETIRED | Retired |
| Geoffrion | Sebastian | 1989 | RETIRED | Retired |
| Glendening | Luke | 1989 | NHL | Detroit Red Wings |
| Lebowitz | Michael | 1989 | RETIRED | Retired |
| Lipsbergs | Edgars | 1989 | Latvia | HK Lido |
| MacDonald | Will | 1989 | RETIRED | Retired |
| Maley | J.P. | 1989 | RETIRED | Retired |
| Palushaj | Aaron | 1989 | SHL | Orebro HK |
| Pitts | Jacob | 1989 | RETIRED | RETIRED |
| Smith | Jeremy | 1989 | AHL | Bridgeport Sound Tigers |
| Tropp | Corey | 1989 | AHL | San Diego Gulls |
| Vaughan | Scooter | 1989 | AHL | Chicago Wolves |
| Yepifansev | Kosta | 1989 | RETIRED | RETIRED |
| Brown | Hunter | 1990 | RETIRED | Retired |
| Dowd | Nic | 1990 | NHL | Washington Capitals |
| Geoffrion | Brice | 1990 | RETIRED | Retired |
| Lysaght | Kyle | 1990 | RETIRED | Retired |
| McAleese | Ryan | 1990 | RETIRED | Retired |
| Morley-Stockton | Ryan | 1990 | RETIRED | RETIRED |
| Phillips | Adam | 1990 | ECHL | Tulsa Oilers |
| Prout | Dalton | 1990 | NHL | Calgary Flames |
| Saponari | Vinny | 1990 | DEL | Krefeld Pinguine |
| Trotman | Zach | 1990 | AHL | Wilkes-Barre Penguins |
| Ware | Erick | 1990 | RETIRED | Retired |
| Andler | Scott | 1991 | RETIRED | Retired |
| Bernardi | Zach | 1991 | RETIRED | Retired |
| Broussard | Daniel | 1991 | RETIRED | Retired |
| Cooper | Cody | 1991 | RETIRED | Retired |
| Hostetter | Tyler | 1991 | RETIRED | Retired |
| Keiser | Austin | 1991 | RETIRED | Retired |
| Kern | Joel | 1991 | RETIRED | Retired |
| Krupp | Bjorn | 1991 | DEL | Adler Mannheim |
| Sandonato | Zach | 1991 | RETIRED | Retired |
| Sider | Garrett | 1991 | RETIRED | Retired |
| Slaton | Drew | 1991 | RETIRED | Retired |
| Steele | JD | 1991 | RETIRED | Retired |
| Stokes | Chase | 1991 | RETIRED | RETIRED |
| Wainwright | Ryan | 1991 | RETIRED | RETIRED |
| Wimberly | Trey | 1991 | RETIRED | Retired |
| Allen | Garrett | 1992 | RETIRED | Retired |
| Bell | Stewart | 1992 | RETIRED | Retired |
| Bray | Ryan | 1992 | RETIRED | RETIRED |
| Hill | Jamie | 1992 | Germany4 | EG Diez-Limburg |
| Huntington | Daniel | 1992 | RETIRED | RETIRED |
| Kaminsky | Jan | 1992 | RETIRED | RETIRED |
| Konosowitz | Joel | 1992 | RETIRED | Retired |
| Lang | Eddie | 1992 | RETIRED | Retired |
| Lant | Michael | 1992 | RETIRED | RETIRED |
| Larson | Alex | 1992 | RETIRED | RETIRED |
| McCloud | Culley | 1992 | RETIRED | Retired |
| Middleton | Davey | 1992 | RETIRED | RETIRED |
| Oesterle | Jordan | 1992 | NHL | Arizona Coyotes |
| Panek | Joel | 1992 | RETIRED | Retired |
| Pionk | Tyler | 1992 | RETIRED | RETIRED |
| Tiitinen | Teemu | 1992 | RETIRED | Retired |
| Tinordi | Jarred | 1992 | AHL | Milwaukee Admirals |
| Turner | Zach | 1992 | RETIRED | Retired |
| Westlake | Christian | 1992 | RETIRED | RETIRED |
| Wilcox | Brent | 1992 | RETIRED | RETIRED |
| Brown | Shane | 1993 | RETIRED | Retired |
| Carey | Alex | 1993 | RETIRED | Retired |
| Cosby | Jordan | 1993 | RETIRED | Retired |
| Crabtree | Thomas | 1993 | Sweden Division 2 | Trollhattans HC |
| Delgadillo | Jose | 1993 | RETIRED | Retired |
| Elsborg | Christian | 1993 | RETIRED | RETIRED |
| Garris | Clint | 1993 | RETIRED | RETIRED |
| Gaudreau | Johnny | 1993 | NHL | Calgary Flames |
| Haggarty | Nick | 1993 | RETIRED | Retired |
| Hamel | Chris | 1993 | RETIRED | Retired |
| Hellebuyck | Connor | 1993 | NHL | Winnipeg Jets |
| Holcombe | Perry | 1993 | RETIRED | Retired |
| Kessler | Jesse | 1993 | SPHL | Pensacola Ice Flyers |
| Kestner | Josh | 1993 | ECHL | Newfoundland Growlers |
| Lohan | Kevin | 1993 | ECHL | Orlando Solar Bears |
| Otten | Garrit | 1993 | RETIRED | RETIRED |
| Penzien | Carter | 1993 | RETIRED | RETIRED |
| Pikul | Andrew | 1993 | RETIRED | RETIRED |
| Porikos | Niko | 1993 | RETIRED | RETIRED |
| Prevel | Brad | 1993 | RETIRED | Retired |
| Ring | James | 1993 | RETIRED | RETIRED |
| Roush | Ben | 1993 | RETIRED | Retired |
| Sauers | Greg | 1993 | RETIRED | RETIRED |
| Selman | Justin | 1993 | RETIRED | RETIRED |
| Shamburger | Dylan | 1993 | RETIRED | Retired |
| Simmonds | Jordan | 1993 | RETIRED | RETIRED |
| Turner | Nick | 1993 | RETIRED | RETIRED |
| Williams | Jay | 1993 | RETIRED | RETIRED |
| Bay | Tom | 1994 | NCAA DIII | University of Massachusetts-Dartmouth |
| Bissonnette | Austin | 1994 | RETIRED | RETIRED |
| Bonno | John | 1994 | NCAA DIII | University of Massachusetts-Boston |
| Calderone | Tony | 1994 | AHL | Texas Stars |
| Cimba | Mike | 1994 | RETIRED | RETIRED |
| Clarke | Jay | 1994 | NCAA DIII | University of Massachusetts-Dartmouth |
| Copp | Andrew | 1994 | NHL | Winnipeg Jets |
| Deming | Chris | 1994 | RETIRED | RETIRED |
| Ebbing | Thomas | 1994 | ECHL | Greenville Swamp Rabbits |
| Gaudreau | Matt | 1994 | ECHL | Worcester Railers |
| Gilmour | Adam | 1994 | AHL | Springfield Thunderbirds |
| Hatcher | Chase | 1994 | RETIRED | RETIRED |
| Ivey | Ryan | 1994 | RETIRED | Retired |
| Kamrass | Jake | 1994 | ECHL | Fort Wayne Komets |
| Loiselle | Bron | 1994 | NCAA DIII | Lake Forest College |
| Martin | Cutler | 1994 | RETIRED | RETIRED |
| McLean | Mitchell | 1994 | RETIRED | RETIRED |
| Meike | Connor | 1994 | RETIRED | RETIRED |
| Mosher | Nick | 1994 | RETIRED | RETIRED |
| Nieves | Boo | 1994 | NHL | New York Rangers |
| Novak | Taylor | 1994 | RETIRED | Retired |
| Peckich | AJ | 1994 | RETIRED | RETIRED |
| Piazza | Sam | 1994 | RETIRED | RETIRED |
| Romund | Michael | 1994 | NCAA DIII | Milwaukee School of Engineering |
| Sieloff | Pat | 1994 | AHL | San Diego Gulls |
| Sullivan | Van | 1994 | NCAA DIII | Gustavus Adolphus College |
| Trouba | Jacob | 1994 | NHL | Winnipeg Jets |
| Victor | Joshua | 1994 | ECHL | Atlanta Gladiators |
| Vuolo | Joseph | 1994 | ACHA | University of Oklahoma |
| Wager | Billy | 1994 | ACHA | Mercyhurst University |
| Wilcox | Adam | 1994 | NCAA DI | University of Alabama Huntsville |
| Wilhoite | Hunter | 1994 | NCAA DIII | University of Massachusetts-Dartmouth |
| Yoder | Zach | 1994 | NCAA DI | Ferris State University |
| Alger | Alex | 1995 | RETIRED | RETIRED |
| Chabot | Gabriel | 1995 | NCAA DI | Boston University |
| Chavis II | David | 1995 | NCAA DIII | Westfield State University |
| Clark | Scott | 1995 | RETIRED | RETIRED |
| Clark | Justin | 1995 | RETIRED | Retired |
| Coffman | Niko | 1995 | NCAA DIII | Adrian College |
| Compher | JT | 1995 | NHL | Colorado Avalanche |
| Corgan | Chris | 1995 | ACHA | Davenport University |
| Dancs | Dexter | 1995 | ECHL | Rapid City Rush |
| De Jong | Nolan | 1995 | ECHL | Wichita Thunder |
| Gilreath | Noah | 1995 | NCAA DIII | Amherst College |
| Hayes | Malcolm | 1995 | NCAA DI | University of Alaska-Anchorage |
| Howat | Tyger | 1995 | NCAA DI | Northern Michigan |
| Humitz | Max | 1995 | NCAA DI | Lake Superior St. |
| Kamrass | Seth | 1995 | NCAA DIII | Saint Mary's University |
| Kearns | Evan | 1995 | NCAA DIII | Milwaukee School of Engineering |
| Labanc | Kevin | 1995 | NHL | San Jose Sharks |
| Lackey | Austin | 1995 | RETIRED | RETIRED |
| Lammon | Josh | 1995 | ECHL | Florida Everblades |
| Lem | Jason | 1995 | NCAA DIII | Skidmore College |
| Martin | Jeff | 1995 | RETIRED | RETIRED |
| McKenzie | Connor | 1995 | RETIRED | RETIRED |
| Morgan | Chris | 1995 | RETIRED | RETIRED |
| Motte | Tyler | 1995 | NHL | Vancouver Canucks |
| Muir | Aidan | 1995 | ECHL | Fort Wayne Komets |
| O'Brien | Kelly | 1995 | NCAA DIII | Univ. of Wisconsin-Stevens Point |
| Provencher | Justin | 1995 | RETIRED | RETIRED |
| Reitter | Brad | 1995 | ACHA | Davenport University |
| Romund | Matthew | 1995 | NCAA DIII | Milwaukee School of Engineering |
| Roye | Andrew | 1995 | RETIRED | Retired |
| Sauer | Alex | 1995 | RETIRED | Retired |
| Saunders | Hunter | 1995 | ACHA | Missouri State University |
| Schueneman | Corey | 1995 | NCAA DI | Western Michigan University |
| Shero | Chris | 1995 | RETIRED | RETIRED |
| Stander | Jack | 1995 | ECHL | Atlanta Gladiators |
| Stelzer | Justin | 1995 | NCAA DIII | Stevenson University |
| Suffredini | Dante | 1995 | NCAA DIII | Trine University |
| Sutherland | Troy | 1995 | RETIRED | RETIRED |
| Switzer | Shane | 1995 | NCAA DI | Boston University |
| Baker | Benjamin | 1996 | RETIRED | RETIRED |
| Barber | Kai | 1996 | RETIRED | Retired |
| Bazzi | Blake | 1996 | RETIRED | Retired |
| Beaulieu | Austin | 1996 | NCAA DI | University of Alabama Huntsville |
| Berry | Jack | 1996 | NCAA DI | University of Wisconsin |
| Beydoun | Robbie | 1996 | NCAA DI | Michigan Tech |
| Blaszczak | Brennan | 1996 | NCAA DI | Alaska-Fairbanks |
| Bommarito | Taylor | 1996 | NCAA DIII | Wilkes University |
| Bosio | Danny | 1996 | NCAA DIII | Geneseo |
| Bowery | Marshall | 1996 | NCAA DI | Air Force |
| Caronia | Tyler | 1996 | RETIRED | Retired |
| Champaign | Jake | 1996 | RETIRED | RETIRED |
| Chatfield | Jalen | 1996 | AHL | Utica Comets |
| Connor | Kyle | 1996 | NHL | Winnipeg Jets |
| Coulter | Stephen | 1996 | RETIRED | RETIRED |
| Crawford | Cole | 1996 | NCAA DIII | Plymouth State University |
| Cruz | Joseph | 1996 | RETIRED | Retired |
| Doepp | Andrew | 1996 | RETIRED | RETIRED |
| Dorfman | Max | 1996 | NCAA DIII | Johnson and Wales University |
| Dukus | Grant | 1996 | RETIRED | Retired |
| Dumond | Ryan | 1996 | RETIRED | RETIRED |
| Dunn | Justin | 1996 | ACHA | University of Michigan-Dearborn |
| Elmore | Garrett | 1996 | RETIRED | RETIRED |
| Emerson | Ryan | 1996 | RETIRED | Retired |
| Foltz | Tristan | 1996 | RETIRED | Retired |
| Fossier | Mitchell | 1996 | NCAA DI | University of Maine |
| Foster | Mitchell | 1996 | NCAA DIII | Kings College |
| Freatman | Ellis | 1996 | RETIRED | RETIRED |
| Gray | Killian | 1996 | RETIRED | Retired |
| Grimm | Jon | 1996 | RETIRED | RETIRED |
| Hamblett | Cameron | 1996 | ACHA | University of Alabama |
| Hamilton | Josh | 1996 | ACHA | Liberty University |
| Haney | Jordan | 1996 | RETIRED | RETIRED |
| Harper | Max | 1996 | NCAA DI | Air Force |
| Hartje | Jackson | 1996 | RETIRED | RETIRED |
| Hartman | Kyle | 1996 | RETIRED | Retired |
| Hayes | Tyler | 1996 | NCAA DI | Niagara University |
| Hinderliter | Joshua | 1996 | RETIRED | RETIRED |
| Holcombe | Drew | 1996 | RETIRED | RETIRED |
| Hudson | Davis | 1996 | RETIRED | RETIRED |
| Irvine | Tyler | 1996 | NCAA DI | Merrimack College |
| Jones | Brady | 1996 | RETIRED | Retired |
| King | Jeff | 1996 | ECHL | Idaho Steelheads |
| Krusko | Nathan | 1996 | NCAA DI | Harvard University |
| Kusch | CJ | 1996 | RETIRED | Retired |
| Larkin | Dylan | 1996 | NHL | Detroit Red Wings |
| Lau | Ben | 1996 | NCAA DIII | Trine University |
| Lethemon | John | 1996 | NCAA DI | Michigan State University |
| Luke | Nick | 1996 | RETIRED | RETIRED |
| Lutz | Dominic | 1996 | NCAA DI | Ferris St. University |
| Magee | Chris | 1996 | RETIRED | Retired |
| Manning | Matthew | 1996 | NCAA DIII | Worcester St. |
| Marody | Cooper | 1996 | AHL | Bakersfield Condors |
| Martin | Josh | 1996 | RETIRED | RETIRED |
| McAvoy | Paul | 1996 | NCAA DI | Colgate University |
| Meakins | John | 1996 | RETIRED | RETIRED |
| Meininger | Matt | 1996 | NCAA DIII | Lawrence University |
| Nardicchio | Sammy | 1996 | RETIRED | RETIRED |
| Nilsson | Elias | 1996 | Sweden Division 2 | GSK Hockey |
| O'Leary | Sean | 1996 | RETIRED | Retired |
| O'Meara | Shawn | 1996 | RETIRED | RETIRED |
| Parsons | Seth | 1996 | RETIRED | RETIRED |
| Precht | Ian | 1996 | RETIRED | RETIRED |
| Riggleman | Matt | 1996 | NCAA DI | Bentley University |
| Rosa | Nick | 1996 | NCAA DIII | Babson College |
| Rosburg | Jerad | 1996 | NCAA DI | Michigan State University |
| Rotenberger | Teddy | 1996 | NCAA DI | University of Alabama Huntsville |
| Sarnowski | Zach | 1996 | RETIRED | RETIRED |
| Scarsella | Anthony | 1996 | NCAA DI | Michigan State University |
| Sebastian | Cory | 1996 | RETIRED | Retired |
| Seedott | Cooper | 1996 | ACHA | Lindenwood University |
| Schultz | Brandon | 1996 | NCAA DI | Northeastern University |
| Sizemore | Tim | 1996 | RETIRED | RETIRED |
| Soares | Luc | 1996 | RETIRED | RETIRED |
| Sobczyk | Dylan | 1996 | NCAA DIII | Southern New Hampshire University |
| Sofo | Joe | 1996 | NCAA DI | Alaska-Anchorage |
| Stahl | Cooper | 1996 | RETIRED | RETIRED |
| Tate | Tyler | 1996 | RETIRED | Retired |
| Thomas | Cody | 1996 | RETIRED | Retired |
| Vanderburg | Mitchell | 1996 | RETIRED | RETIRED |
| Watts | Jason | 1996 | RETIRED | RETIRED |
| Wirth-Karbler | Christian | 1996 | RETIRED | RETIRED |
| Wood | Connor | 1996 | NCAA DI | University of Alabama Huntsville |
| Wunder | Levi | 1996 | NCAA DI | University of Alabama Huntsville |
| Zbell | Phil | 1996 | RETIRED | Retired |
| Zech | Zachary | 1996 | NCAA DIII | Wisconsin-Stevens Point |
| Aaron | Scott | 1997 | NCAA DIII | Wilkes University |
| Alger | Austin | 1997 | NCAA DI | Canisius College |
| Babbidge | Mason | 1997 | RETIRED | RETIRED |
| Barber | Cullen | 1997 | RETIRED | Retired |
| Bennett | Zach | 1997 | ACHA | Indiana Tech University |
| Bennett | Zach | 1997 | RETIRED | Retired |
| Bernardini | Joey | 1997 | ACHA | McKendree University |
| Boka | Nick | 1997 | AHL | Iowa Wild |
| Bowman | Nick | 1997 | NCAA DI | RPI |
| Brain | Travis | 1997 | RETIRED | RETIRED |
| Broda | Sage | 1997 | ReTIRED | |
| Brown | Brock | 1997 | RETIRED | RETIRED |
| Buncis | Filips | 1997 | NCAA DI | Arizona State University |
| Burnett | Ryan | 1997 | NCAA DIII | SUNY-Geneseo |
| Chin | Jonathan | 1997 | ACHA | Concordia University Ann Arbor |
| Colunga | Matt | 1997 | RETIRED | Retired |
| Cortes | Estevan | 1997 | ACHA | Stony Brook University |
| Cox | Jake | 1997 | NCAA DIII | Southern New Hampshire University |
| Curley | Mathew | 1997 | RETIRED | Retired |
| Darnell | Matt | 1997 | RETIRED | RETIRED |
| DeBrincat | Alexander | 1997 | NHL | Chicago Blackhawks |
| Dill | Tyler | 1997 | NCAA DIII | Utica College |
| Dlugach | Michael | 1997 | RETIRED | RETIRED |
| Donaldson | Chris | 1997 | RETIRED | RETIRED |
| Drexler | Ian | 1997 | RETIRED | Retired |
| Elrod | Jacob | 1997 | NCAA DIII | Lawrence University |
| Emery | Corbin | 1997 | RETIRED | RETIRED |
| Faith | Zachary | 1997 | RETIRED | RETIRed |
| Fry | James | 1997 | ACHA | Trine University |
| Galloway | Kyle | 1997 | NCAA DIII | Southern New Hampshire University |
| Gaughran | Stephen | 1997 | RETIRED | RETIRED |
| Geshan | Connor | 1997 | NCAA DIII | Western New England University |
| Glassman | Gary | 1997 | RETIRED | RETIRED |
| Goodman | Matt | 1997 | RETIRED | RETIRED |
| Greenwood | Zachary | 1997 | RETIRED | Retired |
| Gregory | Kyle | 1997 | RETIRED | RETIRED |
| Gregory | Tyler | 1997 | RETIRED | RETIRED |
| Gustafson | Nicholas | 1997 | RETIRED | RETIRED |
| Hamill | Robert Lee | 1997 | RETIRED | Retired |
| Hanebrink | Jake | 1997 | RETIRED | RETIRED |
| Havener | Adam | 1997 | ACHA | Arizona State University |
| Hayden | Austin | 1997 | RETIRED | RETIRED |
| Hirschhaut | Eric | 1997 | NCAA DIII | SUNY-Fredonia |
| Holden | Riley | 1997 | RETIRED | RETIRED |
| Jean | Conner | 1997 | NCAA DI | College of the Holy Cross |
| Jennings | Matt | 1997 | NCAA DI | Ohio State University |
| Joensson | Oliver | 1997 | ACHA | Lindenwood University - Belleville |
| Jones | Brent | 1997 | NCAA DIII | Trine University |
| Kaiser | Bobby | 1997 | NCAA DI | Umass-Amherst |
| Keefer | David | 1997 | NCAA DI | Michigan State University |
| Kelly | Shane | 1997 | RETIRED | RETIRED |
| Kero | Hunter | 1997 | RETIRED | RETIRED |
| Kipke | Owen | 1997 | ACHA | Trine University |
| Kirsch | Josh | 1997 | RETIRED | RETIRED |
| Knight | Hayden | 1997 | RETIRED | RETIRED |
| Knopf | Brandon | 1997 | RETIRED | RETIRED |
| Kormos | Andrew | 1997 | NCAA DIII | New England College |
| Koviak | Connor | 1997 | NCAA DIII | University of Wisconsin-Eau Claire |
| LaForest | Mathieu | 1997 | ACHA | University of Michigan-Dearborn |
| Lane | Andrew | 1997 | NCAA DI | University of Alaska-Anchorage |
| LaPlante | Kevin | 1997 | ACHA | University of Arkansas |
| LaValley | Cody | 1997 | RETIRED | RETIRED |
| Leonard | Josh | 1997 | RETIRED | RETIRED |
| Macina | Nick | 1997 | RETIRED | Retired |
| Mackey | Kevin | 1997 | ACHA | Robert Morris University |
| McElroy | Matt | 1997 | RETIRED | RETIRED |
| Michaelian | Justin | 1997 | NCAA DI | Ferris St. University |
| Michaelian | Brendon | 1997 | NCAA DI | Robert Morris University |
| Milan | Ryan | 1997 | RETIRED | Retired |
| Miletic | Sam | 1997 | AHL | Wilkes-Barre Penguins |
| Montambault | Michael | 1997 | NCAA DIII | Adrian College |
| Norris | Coale | 1997 | NCAA DI | Ferris St. University |
| O'Malley | Shawn | 1997 | NCAA DIII | Aurora University |
| O'Neill | Aaron | 1997 | NCAA DIII | Lake Forest College |
| O'Rourke | Austin | 1997 | NCAA DI | UMass-Lowell |
| Orem | Logan | 1997 | NCAA DIII | Johnson and Wales University |
| Ossowski | Mitch | 1997 | RETIRED | Retired |
| Pisciola | Cody | 1997 | RETIRED | RETIRED |
| Poe | Michael | 1997 | RETIRED | RETIRED |
| Procopio | Dominick | 1997 | NCAA DI | UMass-Lowell |
| Rochowiak | Evan | 1997 | NCAA DIII | Umass-Boston |
| Rozema | Brandon | 1997 | ACHA | Aquinas College |
| Simoncello | Sebastian | 1997 | Sweden Division 3 | Kallereds SK |
| Sinard | Andrew | 1997 | NCAA DI | Miami University |
| Stauffer | Austin | 1997 | NCAA DIII | Trine University |
| Van Germeden | Davis | 1997 | RETIRED | RETIRED |
| Vanderveen | Will | 1997 | NCAA DIII | Plymouth State University |
| Warren | Brendan | 1997 | NCAA DI | University of Michigan |
| Werenski | Zach | 1997 | NHL | Columbus Blue Jackets |
| Wilkins | Josh | 1997 | NCAA DI | Providence College |
| Wright | Spencer | 1997 | NCAA DI | Michigan State University |
| Zalar | Zach | 1997 | RETIRED | RETIRED |
| Abdelnour | Bret | 1998 | NAHL | Amarillo Bulls |
| Adamski | Tyler | 1998 | Retired | |
| Ames | John | 1998 | ACHA | University of Michigan-Dearborn |
| Armstrong | Alex | 1998 | RETIRED | Retired |
| Bacon | Seth | 1998 | NA3HL | Rochester Grizzlies |
| Boothe | CJ | 1998 | RETIRED | RETIRED |
| Brown | Chandler | 1998 | RETIRED | RETIRED |
| Calvaruso | Alec | 1998 | USHL | Sioux Falls Stampede |
| Chard | BJ | 1998 | RETIRED | Retired |
| Cherwalk | Brendan | 1998 | BCHL | Cowichan Valley Capitals |
| Chun | William | 1998 | USPHL Premier | Carolina Eagles |
| Clark | Daniel | 1998 | RETIRED | RETIRED |
| Cohen | David | 1998 | NCDC | Rochester Monarchs |
| Cooper | Jordan | 1998 | NA3HL | New Ulm Steel |
| Corbett | Scott | 1998 | NCAA DI | Miami University |
| Cosio Jr. | Joaquin | 1998 | RETIRED | RETIRED |
| Cozzi | Patrick | 1998 | BCHL | Prince George Spruce Kings |
| Currie | Ian | 1998 | WSHL | Ogden Mustangs |
| Daschke | Derek | 1998 | NCAA DI | Miami University |
| Davis | Darek | 1998 | RETIRED | Retired |
| Deantonio | Nicolas | 1998 | USPHL Premier | Charlotte Rush |
| Deluca | Alec | 1998 | RETIRED | RETIRED |
| Donaldson | Cameron | 1998 | NCAA DI | Cornell University |
| Eliot | Mitch | 1998 | OHL | Sarnia Sting |
| Emery | Cole | 1998 | RETIRED | RETIRED |
| Evans | Miles | 1998 | NAPHL | Nashville Jr Predators 18U |
| Foran | Nick | 1998 | RETIRED | RETIRED |
| Freatman | Bo | 1998 | RETIRED | RETIRED |
| Friedman | Jake | 1998 | NCDC | Islanders Hockey Club |
| Frye | Alex | 1998 | NAHL | Jamestown Rebels |
| Gatto | Dillon | 1998 | RETIRED | RETIRED |
| Graham | Brendan | 1998 | RETIRED | RETIRED |
| Grimaldi | Anthony | 1998 | RETIRED | Retired |
| Harris | Kyle | 1998 | RETIRED | Retired |
| Hartwick | Will | 1998 | Retired | |
| Hestwood | Riley | 1998 | NCDC | Rochester Monarchs |
| Hora | Anthony | 1998 | OJHL | Buffalo Jr. Sabres |
| Hudson | Baylor | 1998 | NA3HL | New Ulm Steel |
| Hussar | Jordan | 1998 | RETIRED | RETIRED |
| Ingersoll | Bradley | 1998 | NCAA DIII | Bowdoin College |
| Jakubowski | Matthew | 1998 | OJHL | Buffalo Jr. Sabres |
| Johnson | Tyler | 1998 | USHL | Fargo Force |
| Keranen | Jay | 1998 | BCHL | Prince George Spruce Kings |
| Knoblauch | Sam | 1998 | NCAA DI | Umass-Lowell |
| Koch | Henry | 1998 | RETIRED | Retired |
| Koger | Jaret | 1998 | RETIRED | RETIRED |
| Kovick | Jacob | 1998 | RETIRED | RETIRED |
| Krastenbergs | Renars | 1998 | ECHL | Wheeling Nailers |
| Kwant | Ian | 1998 | RETIRED | RETIRED |
| Lafferty | JP | 1998 | NCDC | New Jersey Rockets |
| Larson | Quinn | 1998 | RETIRED | Retired |
| Lauderback | Zackary | 1998 | ACHA | Miami University |
| Lenaghan | Connor | 1998 | RETIRED | RETIRED |
| Linenburg | Bryson | 1998 | ACHA | Indiana Tech University |
| Lockwood | Will | 1998 | NCAA DI | University of Michigan |
| Macari | Nick | 1998 | RETIRED | Retired |
| Marino | Vince | 1998 | NAHL | Minot Minotauros |
| Martin | Luke | 1998 | NCAA DI | University of Michigan |
| Mascali | Ryan | 1998 | WSHL | Ogden Mustangs |
| Mathews | Tyler | 1998 | WSHL | Fresno Monsters |
| McDonald | Jonathan | 1998 | NCAA DI | UMass-Lowell |
| McKeeby | Nicholas | 1998 | NOJHL | Soo Eagles |
| Mcphail | Carter | 1998 | NAHL | Johnstown Tomahawks |
| Meininger | Drew | 1998 | RETIRED | RETIRED |
| Moore | Kyle | 1998 | NAHL | Corpus Christi IceRays |
| Mueller | Scott | 1998 | NCAA DIII | Wilkes University |
| O'Neal | Declan | 1998 | USPHL Premier | Islanders Hockey Club |
| Osmanski | Austin | 1998 | OHL | Petersborough Petes |
| Pinkert | Santana | 1998 | NA3HL | Milwaukee Power |
| Podwika | Kyle | 1998 | RETIRED | RETIRED |
| Raby | Paul | 1998 | RETIRED | Retired |
| Regula | CJ | 1998 | NAHL | Shreveport Mudbugs |
| Revniaga | Mark | 1998 | WSHL | Northern Colorado Eagles |
| Rinke | Grant | 1998 | CCHL | Smith Falls Bears |
| Roell | Austin | 1998 | RETIRED | RETIRED |
| Rons | Brenden | 1998 | NAHL | Topeka Pilots |
| Runyan | Tyler | 1998 | RETIRED | RETIRED |
| Sabin | Christian | 1998 | BCHL | Merritt Centennials |
| Schlagenhauf | William | 1998 | NCAA DI | Bentley University |
| Schmidling | Ben | 1998 | NAHL | Springfield Jr Blues |
| Schmidling | David | 1998 | NAHL | Springfield Jr Blues |
| Scott | Rory | 1998 | WSHL | Fresno Monsters |
| Solow | Zach | 1998 | NCAA DI | Northeastern University |
| Stanley | Spencer | 1998 | NAHL | New Jersey Titans |
| Swanson | Samuel | 1998 | NCDC | Northern Cyclones |
| Taylor | Hayden | 1998 | NCDC | Islanders Hockey Club |
| Verkerke | Joe | 1998 | NAHL | Wilkes Barre Knights |
| Walker | Jake | 1998 | RETIRED | RETIRED |
| Ware | Andrew | 1998 | WSHL | Cheyenne Stampede |
| Washington | Hauken | 1998 | RETIRED | RETIRED |
| Wilks | Austin | 1998 | RETIRED | RETIRED |
| Wynn | Drew | 1998 | USPHL Premier | Richmond Generals |
| Zahorian | Dawson | 1998 | NOJHL | Kirkland Lake Gold Miners |
| Zech | Cooper | 1998 | AHL | Providence Bruins |
| Zeier | Zeke | 1998 | NAHL | Topeka Pilots |
| Bay | Chuck | 1999 | NA3HL | Milwaukee Power |
| Bongiovanni | Wyatt | 1999 | NCAA DI | Quinnipiac University |
| Brancheau | Jason | 1999 | NAHL | Amarillo Bulls |
| Brewer | Tristan | 1999 | USPHL Premier | Boston Jr Bandits |
| Brickey | Scooter | 1999 | USHL | Des Moines Buccaneers |
| Brind'Amour | Skyler | 1999 | BCHL | Chilliwak Chiefs |
| Busdeker | DJ | 1999 | OHL | Saginaw Spirit |
| Carabelli | Gino | 1999 | NAHL | Springfield Jr Blues |
| Carter | Declan | 1999 | ACHA | Grand Canyon University |
| Clement | Jack | 1999 | USHL | Des Moines Buccaneers |
| Cote | Deven | 1999 | RETIRED | Retired |
| Cotter | Paul | 1999 | OHL | London Knights |
| Craffey | Harrison | 1999 | RETIRED | RETIRED |
| Dickinson | Ryan | 1999 | NAHL | Shreveport Mudbugs |
| Donofrio | Nick | 1999 | OHL | Hamilton Bulldogs |
| Dorfman | Sam | 1999 | USPHL Premier | Islanders Hockey Club |
| Dyer | Neven | 1999 | RETIRED | RETIRED |
| Echols | Nolan | 1999 | USPHL Premier | Dells Ducks |
| Eng Tow | Brenden | 1999 | RETIRED | RETIRED |
| Feiwell | Jay | 1999 | NAHL | Shreveport Mudbugs |
| Frost | Kendrick | 1999 | NAHL | Brookings Blizzard |
| Gierman | Kyle | 1999 | NAHL | Northeast Generals |
| Ginger | Marquez | 1999 | NA3HL | Wilmar Warhawks |
| Gordon | Erik | 1999 | NCAA DI | College of the Holy Cross |
| Grimaldi | Nick | 1999 | NAHL | Maryland Black Bears |
| Grimshaw | Trent | 1999 | NOJHL | Cochrane Crunch |
| Hagan | Sean | 1999 | NOJHL | Elliot Lake Wildcats |
| Hansen | Hunter | 1999 | USPHL Premier | Minnesota Blue Ox |
| Hutton | Matthew | 1999 | RETIRED | Retired |
| Johnson | Blake | 1999 | GOJHL | Leamington Flyers |
| Kahra | Matthew | 1999 | III-divisioona | PEPO III |
| Kawamura | Kyle | 1999 | BCHL | Powell River Kings |
| Kelly | Owen | 1999 | AJHL | Fort McMurray Oil Barons |
| Kifer | Kody | 1999 | WSHL | Cheyenne Stampede |
| Kimball | Spencer | 1999 | NAHL | Austin Bruins |
| Kozlovskis | Krisjanis | 1999 | Latvia2 | Jurmala SS |
| Kruger | Mason | 1999 | NA3HL | St Louis Jr Blues |
| Kruzel | Kerry | 1999 | WSHL | Ogden Mustangs |
| Lakhani | Jonathan | 1999 | NOJHL | Soo Eagles |
| Luongo | Anthony | 1999 | RETIRED | RETIRED |
| Lycett | Alexander | 1999 | GOJHL | Waterloo Siskins |
| MacDonald | William | 1999 | NA3HL | Atlanta Capitals |
| McCollum | Ian | 1999 | USPHL Premier | Chicago Cougars |
| Mcginnis | Connor | 1999 | NAHL | Minot Minotauros |
| McInerney | Mike | 1999 | NCDC | Syracuse Stars |
| McMahon | Sean | 1999 | WSHL | Northern Colorado Eagles |
| Menna | Cameron | 1999 | ACHA | Lehigh University |
| Miller | Tommy | 1999 | NCAA DI | Michigan State University |
| Moore | Corbin | 1999 | RETIRED | RETIRED |
| Neaton | Logan | 1999 | BCHL | Prince George Spruce Kings |
| Nedeljkovic | Andrew | 1999 | NAHL | Johnstown Tomahawks |
| Norris | Josh | 1999 | NCAA DI | University of Michigan |
| Parent | Richie | 1999 | WSHL | El Paso Rhinos |
| Pederson | Colby | 1999 | RETIRED | RETIRED |
| Phillips | Robert | 1999 | RETIRED | RETIRED |
| Phillips | Joe | 1999 | USHS | Marquette Senior High |
| Pierce | Bryce | 1999 | USPHL Premier | Carolina Eagles |
| Pierson | Jackson | 1999 | NCAA DI | University of New Hampshire |
| Pietila | Jed | 1999 | NAHL | Austin Bruins |
| Pitser | Trent | 1999 | EHL | East Coast Wizards |
| Polcaro | Joe | 1999 | RETIRED | RETIRED |
| Rowan | Hayden | 1999 | BCHL | Trail Smoke Eaters |
| Sanderson | Jon | 1999 | GOJHL | Sarnia Legionnaires |
| Schaumburger | Matt | 1999 | NCDC | Syracuse Stars |
| Shults | Mitchell | 1999 | NCAA DIII | Amherst College |
| Spours | Keegan | 1999 | RETIRED | RETIRED |
| Sprys-Tellner | Zach | 1999 | NCDC | Syracuse Jr Stars |
| Stanko | Brenden | 1999 | ACHA | Adrian College |
| Sterrett | Jackson | 1999 | CCHL | Carleton Place Canadians |
| Stoia | Matthew | 1999 | GOJHL | Sarnia Legionnaires |
| Studnicka | Jack | 1999 | OHL | Niagara IceDogs |
| Tiberi | Garrett | 1999 | RETIRED | RETIRED |
| Tosto | Blake | 1999 | USPHL Premier | Florida Jr Blades |
| Transit | Jake | 1999 | NCAA DI | Ferris St. University |
| Trombly | Tyler | 1999 | WSHL | Northern Colorado Eagles |
| Valiquette | Kyle | 1999 | NCDC | PAL Junior Islanders |
| Welsher | Mac | 1999 | USHL | Des Moines Buccaneers |
| West | Brendan | 1999 | NAHL | Amarillo Bulls |
| Wood | Nash | 1999 | SJHL | Melville Millionaires |
| Zucker | Dylan | 1999 | RETIRED | RETIRED |
| Adler | Samuel | 2000 | RETIRED | RETIRED |
| Amsler | Drew | 2000 | RETIRED | RETIRED |
| Andrews | Connor | 2000 | | |
| Azarovitz | Nick | 2000 | RETIRED | RETIRED |
| Baker | Austin | 2000 | T1EHL | Junior Fuel 18U |
| Baudino | Hunter | 2000 | HPHL | Compuware 18U |
| Beard | Alex | 2000 | USPHL Premier | Connecticut Nighthawks |
| Benoit | Kyle | 2000 | RETIRED | RETIRED |
| Benoit | Cameron | 2000 | RETIRED | RETIRED |
| Bertges | Grant | 2000 | RETIRED | RETIRED |
| Bettner | Andrew | 2000 | RETIRED | RETIRED |
| Booth | Tanner | 2000 | USPHL Premier | Minnesota Moose |
| Borgula | Donny | 2000 | NCDC | Syracuse Stars |
| Borthwick | Joe | 2000 | USHS | Detroit Catholic Central |
| Brennan | Sam | 2000 | NAHL | Lone Star Brahmas |
| Bruno | Nicholas | 2000 | USHS | Gilmour Academy |
| Burnham-Fleck | Ben | 2000 | T1EHL | Fox Motors U18 |
| Burns | Bobby | 2000 | CCHL | Navan Grads |
| Cannon | Alex | 2000 | GOJHL | Stratford Warriors |
| Carlile | Declan | 2000 | USHL | Lincoln Stars |
| Carrick | Hunter | 2000 | USHL | Lincoln Stars |
| Cesarski | Nathan | 2000 | USHS-Prep | Culver Military Academy Prep |
| Cherry | Zachary | 2000 | T1EHL | Junior Fuel 18U |
| Church | Alexander | 2000 | USPHL Premier | Minnesota Moose |
| Clemons | Rylan | 2000 | USHS | Detroit Catholic Central |
| Cloud | Nicholas | 2000 | USHS | St. Mary's Prep |
| Cody | Austin | 2000 | RETIRED | RETIRED |
| Colegrove | Cody | 2000 | USPHL Premier | DME Hockey Academy |
| Connelly | Matthew | 2000 | ACHA | Georgia Tech |
| Conner | Zachary | 2000 | NAPHL | Meijer |
| Cooper | Drew | 2000 | BCHL | Coquitlam Express |
| Cormier | Jordan | 2000 | T1EHL | Victory Honda U18 |
| Crawford | Breck | 2000 | T1EHL | Thunder U18 |
| Crawford | Lucas | 2000 | OJHL | Brantford 99ers |
| Crouch | Nathan | 2000 | GOJHL | Niagara Falls Canucks |
| Darrow | Jared | 2000 | RETIRED | Retired |
| Davidson | Jeremy | 2000 | USHL | Fargo Force |
| De St. Phalle | Matt | 2000 | USHL | Chicago Steel |
| Dedo | David | 2000 | NOJHL | Elliot Lake Wildcats |
| Dempsey | Brendan | 2000 | CCHL | Pembroke Lumber Kings |
| DeRidder | Drew | 2000 | NCAA DI | Michigan State University |
| Dorfman | Braiden | 2000 | NAHL | Chippewa Steel |
| Dukes | Ryland | 2000 | ECEL | Boston Advantage U18 |
| Erkkila | Tim | 2000 | USHS | Brighton High |
| Everett | Caleb | 2000 | OHL | Saginaw Spirit |
| Faremouth | Zach | 2000 | USHL | Fargo Force |
| Feldkamp | John | 2000 | RETIRED | RETIRED |
| Fennell | Kadyn | 2000 | T1EHL | Junior Fuel 18U |
| Foster | Griffin | 2000 | T1EHL | Junior Fuel 18U |
| Goleniak | Colin | 2000 | USHS | Salem High |
| Graves | Isaac | 2000 | RETIRED | RETIRED |
| Green | Cannon | 2000 | NCDC | Syracuse Stars |
| Gruden | John | 2000 | NCAA DI | Miami University |
| Gurney | Xan | 2000 | USHL | Fargo Force |
| Harper | Braxton | 2000 | RETIRED | RETIRED |
| Hedge | Colin | 2000 | RETIRED | RETIRED |
| Heidl | Daniel | 2000 | T1EHL | Thunder U18 |
| Hilton | Collin | 2000 | RETIRED | Retired |
| Holland | Brandon | 2000 | ACHA | SUNY-Fredonia |
| Holland | Robert | 2000 | HPHL | Compuware 18U |
| Hoover | Ryan | 2000 | T1EHL | Junior Fuel 18U |
| Hubbard | Corey | 2000 | USPHL Premier | Kasson Vipers |
| Hunter | Calijah | 2000 | T1EHL | Cleveland Barons U18 |
| Huskin | Jacob | 2000 | RETIRED | RETIRED |
| Ivory | Mike | 2000 | T1EHL | Junior Fuel 18U |
| Jenkins | Blade | 2000 | OHL | Saginaw Spirit |
| Kallen | Bryce | 2000 | USHS | St. Mary's High |
| Kerchoff | Ryan | 2000 | HPHL | Compuware 18U |
| Kinkade | Bennett | 2000 | T1EHL | Junior Fuel 18U |
| Kodsi | Cole | 2000 | USHL | Omaha Lancers |
| Kreines | Alexander | 2000 | RETIRED | RETIRED |
| Kreines | Matthew | 2000 | RETIRED | RETIRED |
| Krygier | Michael | 2000 | T1EHL | Belle Tire U18 |
| Krygier | Christian | 2000 | NCAA DI | Michigan State University |
| Krygier | Cole | 2000 | NCAA DI | Michigan State University |
| Lefton | Jacob | 2000 | NCDC | New Hampshire Jr Monarchs |
| Leonard | Colson | 2000 | NAPHL | Nashville Jr Predators 18U |
| Lindecker | Alec | 2000 | CCHL2 | Whitewater Kings |
| Lindekugel | Jory | 2000 | RETIRED | Retired |
| Litchard | Justin | 2000 | USHS | Trenton High |
| MacDonald | Spencer | 2000 | RETIRED | RETIRED |
| MacKinnon | Will | 2000 | NCAA DI | New Hampshire University |
| Maine | Josh | 2000 | NOJHL | Kirkland Lake Gold Miners |
| Mandravellos | Anthony | 2000 | RETIRED | RETIRED |
| Maynard | Taylor | 2000 | RETIRED | RETIRED |
| McAvoy | Sean | 2000 | RETIRED | RETIRED |
| McClay | Brook | 2000 | RETIRED | RETIRED |
| Mercurio | Michael | 2000 | HPHL | Chicago Mission U18 |
| Middleton | Tommy | 2000 | NAHL | Janesville Jets |
| Mila | Maxwell | 2000 | USPHL Premier | Philadelphia Hockey Club |
| Mitchell | Elliott | 2000 | RETIRED | RETIRED |
| Mitchell | Jack | 2000 | T1EHL | Ohio Blue Jackets U18 |
| Moore | Garret | 2000 | USHS | Brother Rice High |
| Morganroth | Brock | 2000 | HPHL | Honeybaked U18 |
| Morreale | Mitch | 2000 | T1EHL | Ohio Blue Jackets U18 |
| Morris | Mitch | 2000 | USHS | Detroit Catholic Central |
| Murphy | Brendan | 2000 | USHS | Saline High |
| Neuhold | Brig | 2000 | T1EHL | Thunder U18 |
| Nofs | Hunter | 2000 | HPHL | OJG U18 |
| Nystrom | Ethan | 2000 | USHS | Brother Rice High |
| Owen | Luke | 2000 | RETIRED | RETIRED |
| Palmer | Mason | 2000 | T1EHL | Thunder U18 |
| Passarelli | Valentino | 2000 | NAHL | Minnesota Magicians |
| Pletzke | Chase | 2000 | BCHL | Langley Rivermen |
| Potestato | Niko | 2000 | GOJHL | St. Thomas Stars |
| Regula | Alec | 2000 | OHL | London Knights |
| Ribeiro | Mikael | 2000 | NAPHL | Nashville Jr Predators 18U |
| Ridge | John Paul | 2000 | RETIRED | RETIRED |
| Ripley | Hayden | 2000 | USPHL Premier | Minnesota Mullets |
| Robinson | Luke | 2000 | USHL | Dubuque Fighting Saints |
| Russell | Trevor | 2000 | T1EHL | Thunder U18 |
| Samotis | Ryan | 2000 | ACHA | Navy |
| Sanom | Griffen | 2000 | NCDC | Syracuse Stars |
| Sasson | Max | 2000 | USHL | Cedar Rapid Roughriders |
| Schultheis | Ben | 2000 | NAHL | Minnesota Magicians |
| Semik | Jacob | 2000 | USHL | Dubuque Fighting Saints |
| Shamburger | Gentry | 2000 | USHS-Prep | Avon Old Farms School |
| Shaw | Jonathan | 2000 | RETIRED | RETIRED |
| Shriver | Matthew | 2000 | RETIRED | RETIRED |
| Song | Justin | 2000 | USPHL Premier | Metro Jets |
| Spain | Garrett | 2000 | RETIRED | RETIRED |
| Spaletto | Matt | 2000 | T1EHL | Junior Fuel 18U |
| Sperduto | Cosmo | 2000 | NAPHL | Nashville Jr Predators 18U |
| Staudacher | Matthew | 2000 | USHL | Muskegon LumberJacks |
| Stich | Joshua | 2000 | USHS | Kent School |
| Stoever | Christian | 2000 | USHL | Youngstown Phantoms |
| Stouffer | Jonathan | 2000 | T1EHL | Thunder U18 |
| Stroze | Erik | 2000 | NAPHL | Florida Alliance U18 |
| Strunk | Keaton | 2000 | USHS | St. Mary's High |
| Sudbrink | David | 2000 | NAHL | Chippewa Steel |
| Sullivan | Ryan | 2000 | USHL | Sioux Falls Stampede |
| Tayles | Brayden | 2000 | USPHL Premier | MJDP |
| Theodore | Shane | 2000 | HPHL | Honeybaked U18 |
| Thomas | Kyler | 2000 | RETIRED | RETIRED |
| Thomas | Connor | 2000 | T1EHL | Thunder U18 |
| Tocci | Bennett | 2000 | RETIRED | RETIRED |
| Tonucci | Sam | 2000 | RETIRED | RETIRED |
| Trottier | Jackson | 2000 | RETIRED | RETIRED |
| Tucker | Jack | 2000 | QMJHL | Acadie-Bathurst Titan |
| Tucker | Cameron | 2000 | RETIRED | Retired |
| Voell | Drake | 2000 | T1EHL | Thunder U18 |
| Vollhoffer | Noah | 2000 | RETIRED | RETIRED |
| Wand | Jalen | 2000 | RETIRED | RETIRED |
| Warner | Cole | 2000 | NA3HL | Atlanta Capitals |
| Warner | Dylan | 2000 | RETIRED | RETIRED |
| Waterman | Patrick | 2000 | RETIRED | RETIRED |
| Watkins | Jake | 2000 | ECEL | New Jersey Jr Titans 18U |
| Wilde | Bode | 2000 | OHL | Saginaw Spirit |
| Wirth | Ryan | 2000 | T1EHL | Junior Fuel 18U |
| Afanasyev | Yegor | 2001 | USHL | Muskegon LumberJacks |
| Allain | Ashton | 2001 | T1EHL | Thunder U18 |
| Amador | Michael | 2001 | RETIRED | RETIRED |
| Ameen | Bradley | 2001 | RETIRED | RETIRED |
| Amende | Synjen | 2001 | SIJHL | Minnesota Iron Rangers |
| Antenucci | Sam | 2001 | NAHL | Brookings Blizzard |
| Ausec | Connor | 2001 | USPHL | Boston Jr Bruins 18U |
| Badal | Jacob | 2001 | NAHL | Wilkes-Barre Knights |
| Bear | Nick | 2001 | T1EHL | Junior Fuel 18U |
| Beauvais | Adam | 2001 | HPHL | Oakland Jr Grizzlies U18 |
| Beecher | John | 2001 | USHL | NTDP |
| Bertuzzi | Tag | 2001 | OHL | Hamilton Bulldogs |
| Bigda | Matthew | 2001 | T1EHL | Thunder U18 |
| Bronzino | Cristian | 2001 | USHS | DeLaSalle High |
| Brown | Mason | 2001 | RETIRED | RETIRED |
| Burns | Kellen | 2001 | T1EHL | Junior Fuel 18U |
| Burnside | Zane | 2001 | T1EHL | Junior Fuel 18U |
| Calendine | Chase | 2001 | RETIRED | RETIRED |
| Charboneau | Ben | 2001 | USHS | University of Detroit Jesuit Academy |
| Coppola | Jeremy | 2001 | USHS | DeLaSalle High |
| Curren | Jake | 2001 | RETIRED | RETIRED |
| Deelo | Michael | 2001 | RETIRED | RETIRED |
| Dehner | Justin | 2001 | NJPHL | Fort Wayne Force 18U |
| Demumbrum | Ethan | 2001 | T1EHL | Thunder U18 |
| Dill | Zachary | 2001 | T1EHL | Thunder U18 |
| Dougherty | Brett | 2001 | NA3HL | Atlanta Capitals |
| Dreiman | Blake | 2001 | USPHL | Boston Jr Bruins 18U |
| Duronio | Marco | 2001 | USHL | USNTDP |
| Etchison | Kamron | 2001 | USHS | Culver Military Academy Varsity |
| Evenson | Eric | 2001 | MPHL | Shady Side Academy |
| Farvin | Andre | 2001 | HPHL | Oakland Jr Grizzlies U18 |
| Fillios | Griffin | 2001 | RETIRED | RETIRED |
| Fisher | Griffen | 2001 | T1EHL | Fox Motors U18 |
| Fredette | Joseph | 2001 | RETIRED | RETIRED |
| Friedman | Kyle | 2001 | RETIRED | RETIRED |
| Gaffney | Kyle | 2001 | USHS | Detroit Catholic Central |
| Garro | Cella | 2001 | | |
| Ginn | Max | 2001 | T1EHL | Junior Fuel 18U |
| Glenn | Carson | 2001 | RETIRED | RETIRED |
| Goukler | Davis | 2001 | T1EHL | Thunder U18 |
| Gram | Bobby | 2001 | EHL | North Carolina Golden Bears |
| Gretz | Marcus | 2001 | OHL | Flint Firebirds |
| Guzda | Mack | 2001 | OHL | Owen Sound Attack |
| Heard | Jason | 2001 | USPHL Premier | Dells Ducks |
| Henry | Noah | 2001 | NAHL | Aberdeen Wings |
| Henry | Sean | 2001 | NAHL | Maryland Black Bears |
| Henson | Joe | 2001 | T1EHL | Belle Tire U18 |
| Hill | Brendan | 2001 | USHS | Detroit Catholic Central |
| Hillman | Jack | 2001 | USHL | Omaha Lancers |
| Hiserodt | Otto | 2001 | T1EHL | Junior Fuel 18U |
| Hussey | Liam | 2001 | RETIRED | RETIRED |
| Jensen | Jayden | 2001 | NAHL | Springfield Jr. Blues |
| Johnson | Dakota | 2001 | T1EHL | Thunder U18 |
| Junker | Ronan | 2001 | RETIRED | RETIRED |
| Kaliyev | Arthur | 2001 | OHL | Hamilton Bulldogs |
| Kaye | Nicholas | 2001 | T1EHL | Junior Fuel 18U |
| Kem | Alex | 2001 | T1EHL | Junior Fuel 18U |
| Kischnick | Brendan | 2001 | OHL | Erie Otters |
| Kivisikk | Markus | 2001 | T1EHL | Thunder U18 |
| Klanow | Max | 2001 | NAHL | Wilkes-Barre Knights |
| Kleva | Kyle | 2001 | T1EHL | Junior Fuel 18U |
| Knapp | Justin | 2001 | T1EHL | Thunder U18 |
| Kocek | Jeff | 2001 | | |
| Kopek | Jeff | 2001 | USHS | The Gunnery Prep |
| Korpi | Carter | 2001 | NAHL | Bismarck Bobcats |
| Ladd | Grayson | 2001 | OHL | Windsor Spitfires |
| Larkin | John | 2001 | USHL | Youngstown Phantoms |
| Larson | Joey | 2001 | USHS | Hartland High |
| Mancinelli | Michael | 2001 | USHL | Des Moines Buccaneers |
| Marone | Nicholas | 2001 | USHS | Brother Rice High |
| Marschel | Alex | 2001 | T1EHL | Junior Fuel 18U |
| Matley | Jared | 2001 | USPHL Premier | Niagara Falls Thunder |
| McCollum | Joseph | 2001 | T1EHL | Belle Tire U18 |
| McDougall | Nick | 2001 | USPHL Premier | MJDP |
| McIllmurray | Max | 2001 | USHS | Hartland High |
| McKallip | Marshall | 2001 | WSHL | San Diego Sabers |
| Mendoza | Joseph | 2001 | ECEL | Seacoast Spartans 18U |
| Meyer | Ryan | 2001 | RETIRED | RETIRED |
| Miller | Mitch | 2001 | USHL | Cedar Rapid Roughriders |
| Miscavish | Daniel | 2001 | USHS | DeLaSalle High |
| Moulton | Dylan | 2001 | NAHL | Chippewa Steel |
| Nichols | Christian | 2001 | RETIRED | RETIRED |
| Ogle | Brendan | 2001 | NAHL | Chippewa Steel |
| Ollhoff | Riley | 2001 | RETIRED | RETIRED |
| Penney | Tyler | 2001 | USHS | Greenway High |
| Pennington | Davis | 2001 | NAHL | Wilkes Barre Knights |
| Perrott | Andrew | 2001 | OHL | Owen Sound Attack |
| Pichel | Quinn | 2001 | RETIRED | RETIRED |
| Pietila | Owen | 2001 | USHS | Hartland High |
| Pippen | Will | 2001 | ECEL | The Hill Academy U18 |
| Rebecca | Adam | 2001 | USHS | Plymouth High |
| Reed | Michael | 2001 | T1EHL | Thunder U18 |
| Riddle | Carson | 2001 | NAHL | Austin Bruins |
| Robertson | Nick | 2001 | OHL | Peterborough Petes |
| Rowe | Cameron | 2001 | USHL | NTDP |
| Ryerson | Logan | 2001 | RETIRED | RETIRED |
| Schulte | Peyton | 2001 | T1EHL | Cleveland Barons |
| Seeley | Josh | 2001 | HPHL | Oakland Jr Grizzlies U18 |
| Siciliano | Matthew | 2001 | | Southern Connecticut Youth Hockey |
| Siebenaler | Grant | 2001 | RETIRED | RETIRED |
| Sikura | Jes | 2001 | USHS-Prep | Millbrook School |
| Simms | Billy | 2001 | HPHL | Oakland Jr Grizzlies U18 |
| Simpson | Cole | 2001 | NAPHL | Colorado Springs Tigers 18U |
| Skinner | Hunter | 2001 | USHL | Lincoln Stars |
| Smidt | Franklin | 2001 | Independent | Nashville Flyers |
| Smith | CJ | 2001 | NAPHL | Colorado Springs Tigers 18U |
| Smith | Jordan | 2001 | LJHL | Thunder Bay Kings Midget AAA |
| Sodrel | Sam | 2001 | T1EHL | Junior Fuel 18U |
| Sorkin | Ryan | 2001 | NCDC | New Jersey Rockets |
| Soskin | Konner | 2001 | RETIRED | RETIRED |
| Stanton | Jeffrey | 2001 | T1EHL | Thunder U18 |
| Stein | Logan | 2001 | USHL | Waterloo Black Hawks |
| Studt | Will | 2001 | NAPHL | Esmark Stars 18U |
| Tarducci | Enzo | 2001 | USHS | Detroit Catholic Central |
| Thiesing | Camden | 2001 | USHL | Green Bay Gamblers |
| Tome | Brett | 2001 | USHS | Hartland High |
| Tomlinson | Shayne | 2001 | HPHL | Oakland Jr Grizzlies U18 |
| Tripp | Nathan | 2001 | RETIRED | RETIRED |
| Tulpa | Brendan | 2001 | USHS | Hartland High |
| Tyree | Jacob | 2001 | RETIRED | RETIRED |
| Veri | Jake | 2001 | NAHL | Lone Star Brahmas |
| Vrsansky | Jack | 2001 | RETIRED | RETIRED |
| Waltman | Ryan | 2001 | NAHL | Shreveport Mudbugs |
| Ward | Cullen | 2001 | NAPHL | Meijer 18U |
| Weatherly | Shane | 2001 | T1EHL | Thunder U18 |
| Weber | Logan | 2001 | RETIRED | RETIRED |
| Weise | Joseph | 2001 | USHS | Brownstown Woodhaven High |
| Wendt | Dylan | 2001 | USHL | Green Bay Gamblers |
| West | Colin | 2001 | NAHL | Minnesota Magicians |
| White | Dalton | 2001 | T1EHL | Thunder U18 |
| Williams | Nate | 2001 | USHS | Northville High |
| Williams | Parker | 2001 | T1EHL | Victory Honda U18 |
| Wise | Keegan | 2001 | USPHL Premier | DME Hockey Academy |
| Yu | Alexander | 2001 | MPHL | Shady Side Academy |
| Zbin | Sean | 2001 | T1EHL | Little Caesars U18 |
| Zeier | Isaac | 2001 | T1EHL | St Louis AAA Blues U18 |
| Zinman | Elias | 2001 | T1EHL | Junior Fuel 18U |
| Ahern | Nick | 2002 | USPHL Premier | Islanders Hockey Club |
| Albers | Drake | 2002 | HPHL | Oakland Jr Grizzlies U16 |
| Anna | Colin | 2002 | T1EHL | Thunder U16 |
| Barkume | Jamie | 2002 | HPHL | Honeybaked U16 |
| Beck | Ryan | 2002 | T1EHL | Belle Tire U16 |
| Borchardt | Nich | 2002 | USHS | Detroit Catholic Central |
| Carabelli | Sal | 2002 | USHS | Utica Eisenhower High |
| Conner | Fritz | 2002 | T1EHL | Junior Fuel 16U |
| Connor | Garrett | 2002 | T1EHL | Thunder U16 |
| Cosman | Bo | 2002 | T1EHL | Thunder U16 |
| Davis | Stephen | 2002 | NAHL | Northeast Generals |
| DeVries | Alec | 2002 | T1EHL | Thunder U16 |
| Dippre | Nicholas | 2002 | USHS | Brother Rice High |
| Dixon | DJ | 2002 | USHS | Brother Rice High |
| Doan | Josh | 2002 | T1EHL | Phoenix Jr Coyotes U16 |
| Draper | Kalen | 2002 | T1EHL | Thunder U16 |
| Druskinis | John | 2002 | USHS | Hartland High |
| Duncan | Cooper | 2002 | USHS | Brother Rice High |
| Filak Jr | David | 2002 | T1EHL | Belle Tire U16 |
| Finley | Hunter | 2002 | T1EHL | Junior Fuel 16U |
| Flynn | Aidan | 2002 | T1EHL | Thunder U16 |
| German | Josh | 2002 | USHS | Salem High |
| Gordon | Ryan | 2002 | USPHL | Skipjacks Hockey Club |
| Gotinsky | Logan | 2002 | USHS | Detroit Country Day School |
| Guerin | Sean | 2002 | T1EHL | Junior Fuel 16U |
| Gumbel | Jacob | 2002 | USHS | University of Detroit Jesuit Academy |
| Hanley | Nate | 2002 | USHL | Cedar Rapid Roughriders |
| Harrington | Miles | 2002 | T1EHL | Thunder U16 |
| Hillman | Corbin | 2002 | NAPHL | Shattuck St Mary's AA |
| Holsing | Jacob | 2002 | T1EHL | Junior Fuel 16U |
| Hoover | Keegan | 2002 | T1EHL | Junior Fuel 16U |
| Howard | Colin | 2002 | T1EHL | Junior Fuel 16U |
| Howard | Owen | 2002 | T1EHL | Junior Fuel 16U |
| Husted | Gordie | 2002 | USHS | Detroit Catholic Central |
| James | Nick | 2002 | T1EHL | Cleveland Barons |
| Jendrell | Tor | 2002 | T1EHL | Little Caesars U16 |
| Jenkins | Frank | 2002 | OHL | Hamilton Bulldogs |
| Juzych | Daniel | 2002 | T1EHL | Little Caesars U18 |
| Kahan | Jeremy | 2002 | USHS | Bloomfield Hills High |
| Kaplowitz | Jared | 2002 | T1EHL | Thunder U16 |
| Keane | Gerard | 2002 | OHL | London Knights |
| Keller | Jake | 2002 | T1EHL | St Louis AAA Blues U16 |
| Kiesel | Samuel | 2002 | T1EHL | Junior Fuel 16U |
| Kircher | Jack | 2002 | USPHL | New Jersey Rockets |
| Knies | Matthew | 2002 | T1EHL | Phoenix Jr Coyotes U16 |
| Knipscheer | Louis | 2002 | T1EHL | Junior Fuel 16U |
| Kott | Dakota | 2002 | USHS | Hartland High |
| Latsch | Tanner | 2002 | USHL | USNTDP |
| Long | Connor | 2002 | T1EHL | Junior Fuel 16U |
| Longhi | Hunter | 2002 | T1EHL | St Louis AAA Blues U16 |
| Maine | Noah | 2002 | T1EHL | Thunder U16 |
| McConaghy | Kade | 2002 | T1EHL | Thunder U16 |
| McCreadie | Joey | 2002 | T1EHL | Junior Fuel 16U |
| McNulty | Dylan | 2002 | USHS | Brother Rice High |
| Melling | Brendan | 2002 | T1EHL | Junior Fuel 16U |
| Merrill | Byron | 2002 | T1EHL | Thunder U16 |
| Murphy | Ryan | 2002 | USHS | Brother Rice High |
| Murray | Robby | 2002 | T1EHL | Thunder U16 |
| Nadasdi | Hudson | 2002 | T1EHL | Thunder U16 |
| Neal | Gavin | 2002 | T1EHL | Junior Fuel 16U |
| Nugent | Cole | 2002 | T1EHL | Dallas Stars U16 |
| O'Hanisain | Nick | 2002 | HPHL | Oakland Jr Grizzlies U16 |
| Oppelt | Colin | 2002 | T1EHL | Boston Advantage 16U |
| Ping | Noah | 2002 | T1EHL | Colorado Thunderbirds U16 |
| Rudolf | Aidan | 2002 | T1EHL | Thunder U16 |
| Rule | Josh | 2002 | T1EHL | Fox Motors U16 |
| Sadler | Logan | 2002 | T1EHL | Thunder U16 |
| Salkeld | Carson | 2002 | T1EHL | Junior Fuel 16U |
| Schaumburger | Alex | 2002 | USHS | Salem High |
| Schumann | John David | 2002 | RETIRED | RETIRED |
| Sessa | Gino | 2002 | USHS | Detroit Country Day School |
| Shinneman | Jonathan | 2002 | T1EHL | Thunder U16 |
| Smith | Ian | 2002 | USHS | Plymouth High |
| Sova | Nicholas | 2002 | T1EHL | Belle Tire |
| Steele Weintraub | Joshua | 2002 | T1EHL | Thunder U16 |
| Stift | Thomas | 2002 | T1EHL | Belle Tire |
| Stranges | Antonio | 2002 | OHL | London Knights |
| Stuart | Riley | 2002 | USHL | Omaha Lancers |
| Thomas | Jacob | 2002 | USHS | Detroit Country Day School |
| Tomechak | Riley | 2002 | T1EHL | Junior Fuel 16U |
| Treadway | Tim | 2002 | T1EHL | Phoenix Jr Coyotes |
| Tynan | Joseph | 2002 | NCDC | New Jersey Rockets |
| Wallace | Ben | 2002 | T1EHL | Thunder U16 |
| Wallace | Parks | 2002 | T1EHL | Thunder U16 |
| Walsh | Tommy | 2002 | USHS | St Mary's High |
| Watkins | Tanner | 2002 | T1EHL | Thunder U16 |
| Williams | Jack | 2002 | T1EHL | Junior Fuel 16U |
| Ammar | Jacob | 2003 | T1EHL | Junior Fuel 15U |
| Austin | Ryan | 2003 | T1EHL | Junior Fuel 15U |
| Avery | Ryan | 2003 | T1EHL | Junior Fuel 15U |
| Babbie | Nicholas | 2003 | HPHL | Honeybaked |
| Beale | Bret | 2003 | | |
| Berri | Marvin | 2003 | Independent | Junior Fuel 16U |
| Bettner | Alan | 2003 | T1EHL | Junior Fuel 15U |
| Bishop | Stone | 2003 | T1EHL | Thunder U15 |
| Blackley | Joseph | 2003 | SCTA | Buffalo Regals |
| Buss | Luke | 2003 | Midget | Shattuck St Mary's |
| Clark | Austin | 2003 | HPHL | Honeybaked |
| Cline | Gavin | 2003 | Independent | NYHL |
| Cook | Brayden | 2003 | T1EHL | Thunder U15 |
| Crombie | Cameron | 2003 | T1EHL | Junior Fuel 15U |
| Dondalski | Sebastian | 2003 | T1EHL | Junior Fuel 15U |
| Dorfman | Carson | 2003 | T1EHL | Thunder U15 |
| Faucher | Trevor | 2003 | T1EHL | Thunder U15 |
| Frambes | Jack | 2003 | T1EHL | Junior Fuel 15U |
| Free | Chris | 2003 | T1EHL | Thunder U15 |
| Gluck | Aiden | 2003 | HPHL | Honeybaked |
| Goodwin | George | 2003 | T1EHL | Thunder U15 |
| Gordeichuk | Slava | 2003 | T1EHL | Thunder U15 |
| Gray | Dylan | 2003 | T1EHL | Junior Fuel 15U |
| Hayes | Lucas | 2003 | HPHL | Compuware |
| Heroux | Logan | 2003 | USHS | Christian Brothers Academy |
| Holt | Braden | 2003 | HPHL | Honeybaked |
| Homer | Gibson | 2003 | T1EHL | Fox Motors U16 |
| Hopkins | Rhett | 2003 | T1EHL | Thunder U15 |
| Hudec | Eric | 2003 | T1EHL | Thunder U15 |
| Humphrey | Ryan | 2003 | HPHL | Honeybaked |
| Jones | David | 2003 | USHS | Hamilton Southeastern High School |
| Karaman | Sean | 2003 | T1EHL | Thunder U15 |
| Kerr | Jaedon | 2003 | T1EHL | Junior Fuel 15U |
| Killbride | Finnegan | 2003 | HPHL | Honeybaked |
| Kouzmine | Timofei | 2003 | T1EHL | Thunder U15 |
| Krol | Lucas | 2003 | USHS | Detroit Country Day School |
| Lanier | Christopher | 2003 | T1EHL | Thunder U15 |
| Lawson | Ryan | 2003 | T1EHL | Thunder U15 |
| Lewis | Braydin | 2003 | T1EHL | Junior Fuel 15U |
| Lipsett | Keaton | 2003 | T1EHL | Junior Fuel 15U |
| Luther | Jackson | 2003 | T1EHL | Junior Fuel 15U |
| MacDonald | David | 2003 | T1EHL | Junior Fuel 15U |
| Mackenzie | Michael | 2003 | | |
| Mangan | Jared | 2003 | SCTA | Buffalo Regals |
| Metzger | Nicholas | 2003 | T1EHL | Junior Fuel 15U |
| Miller | Aidan | 2003 | USHS | Hamilton Southeastern High School |
| Miller | Kaleb | 2003 | USHS | Bay Area Reps |
| Miller | Connor | 2003 | HPHL | Honeybaked |
| Morrissey | Gavin | 2003 | HPHL | Oakland Jr Grizzlies |
| Murray | Kieran | 2003 | T1EHL | Thunder U15 |
| Muzzatti | Sutter | 2003 | NAPHL | Meijer |
| Nichol | Hayden | 2003 | T1EHL | Thunder U15 |
| Perrault | Ethan | 2003 | T1EHL | Junior Fuel 15U |
| Perrott | Kevin | 2003 | HPHL | Oakland Jr Grizzlies |
| Pickering | Andrew | 2003 | T1EHL | Junior Fuel 15U |
| Pietila | Adam | 2003 | USHS | Hartland High |
| Reel | Cameron | 2003 | T1EHL | Junior Fuel 15U |
| Regan | Joseph | 2003 | T1EHL | Thunder U15 |
| Rosenthal | Riley | 2003 | Midget | South Florida Hockey Academy |
| Rozens | Adin | 2003 | | |
| Sarvghad | Armon | 2003 | USHS | Peachtree Ridge High |
| Schiebel | Corbin | 2003 | T1EHL | Junior Fuel 15U |
| Shepler | Eddie | 2003 | HPHL | Honeybaked |
| Shields | Aidan | 2003 | T1EHL | Thunder U15 |
| Slaven | Luke | 2003 | T1EHL | Junior Fuel 15U |
| Smith | Nicolas | 2003 | T1EHL | Thunder U15 |
| Smith | Connor | 2003 | USHS | White Bear Lake High |
| Smith | Jackson | 2003 | | |
| Sofikitis | Nicholas | 2003 | HPHL | Compuware |
| Stewart | Alec | 2003 | HPHL | Honeybaked |
| Stolicker | Jack | 2003 | HPHL | Compuware |
| Truchan | Jackson | 2003 | HPHL | Compuware |
| Ushakov | Yuri | 2003 | USPHL | CP Dynamo 16U |
| West | Evan | 2003 | T1EHL | Junior Fuel 15U |
| Williams | Christopher | 2003 | T1EHL | Thunder U15 |
| Wood | Bryan | 2003 | T1EHL | Thunder U15 |
| Backel | Luke | 2004 | T1EHL | Thunder U14 |
| Boone | Ty | 2004 | T1EHL | Junior Fuel 14U |
| Booth | Aiden | 2004 | T1EHL | Junior Fuel 14U |
| Boryszczuk | Trent | 2004 | T1EHL | Little Caesars |
| Brzustewicz | Hunter | 2004 | HPHL | Honeybaked |
| Brzustewicz | Parker | 2004 | Independent | |
| Burke | Nicholas | 2004 | HPHL | Honeybaked |
| Cimpello | Luke | 2004 | T1EHL | Junior Fuel 14U |
| Cooper | AJ | 2004 | T1EHL | Junior Fuel 14U |
| Cyhaniuk | Austin | 2004 | T1EHL | Thunder U14 |
| Duke | Tyler | 2004 | HPHL | Compuware |
| Filak | Zachary | 2004 | HPHL | Oakland Jr Grizzlies |
| Fogel | Harrison | 2004 | T1EHL | Thunder U14 |
| Forgione | Peter | 2004 | HPHL | Honeybaked |
| Frandina | Sam | 2004 | T1EHL | Thunder U14 |
| Fredericks | Ethan | 2004 | T1EHL | Thunder U14 |
| Garofalo | Christian | 2004 | T1EHL | Junior Fuel 14U |
| Gauthier | Cutter | 2004 | HPHL | Honeybaked |
| Goodburn | Max | 2004 | T1EHL | Junior Fuel 14U |
| Gossard | Nik | 2004 | T1EHL | Junior Fuel 14U |
| Haid | Samuel | 2003 | HPHL | Honeybaked |
| Hastings | Sean | 2004 | Independent | |
| House | Adam | 2004 | Independent | |
| Hunt | Jonathan | 2004 | T1EHL | Junior Fuel 14U |
| Huntington | Nathan | 2004 | HPHL | Oakland Jr Grizzlies |
| Irons | Nick | 2004 | T1EHL | Junior Fuel 14U |
| Ivutin | Luka | 2004 | Independent | Atlanta Jr Knights |
| Jelavic | Max | 2004 | Independent | Green Bay Jr Gamblers |
| Kocan | Jonah | 2004 | T1EHL | Junior Fuel 14U |
| Lee | Hayden | 2004 | Independent | Indy Racers AAA |
| Lemoine | Caden | 2004 | T1EHL | Thunder U14 |
| Lentz | Cannon | 2004 | T1EHL | Thunder U15 |
| Lewis | Nathan | 2004 | HPHL | Honeybaked |
| Lewis | Taylor | 2004 | T1EHL | Thunder U14 |
| Marraccini | Nicco | 2004 | Independent | Junior Fuel 14U |
| Marshall | Jack | 2004 | T1EHL | Thunder U14 |
| Mason | Tyler | 2004 | Independent | |
| Mazzuca | Alex | 2004 | T1EHL | Victory Honda |
| McCormick | Will | 2004 | T1EHL | Junior Fuel 14U |
| McGroarty | Rutger | 2004 | HPHL | Honeybaked |
| McNaughton | Connor | 2004 | T1EHL | Thunder U14 |
| Moore | Evan | 2004 | T1EHL | Thunder U15 |
| Nelson | Charlie | 2004 | T1EHL | Junior Fuel 14U |
| Nichol | Foster | 2004 | T1EHL | Thunder U14 |
| O'Flynn | Jameson | 2004 | T1EHL | Junior Fuel 14U |
| Olenczak | Caden | 2004 | T1EHL | Thunder U14 |
| Olivas | Brandon | 2004 | Independent | Nashville Jr Predators |
| Olmstead | Joseph | 2004 | Independent | |
| Parker | Garrett | 2004 | Independent | Nashville Jr Predators |
| Peller | Zachary | 2004 | T1EHL | Thunder U14 |
| Penn | Carter | 2004 | T1EHL | Junior Fuel 14U |
| Perrault | Raymond | 2004 | T1EHL | Junior Fuel 14U |
| Powell | Luke | 2004 | T1EHL | Thunder U14 |
| Raymond | Tommy | 2004 | T1EHL | Thunder U14 |
| Regan | Paul | 2004 | Independent | |
| Rej | Isaac | 2004 | Independent | |
| Sacino | Dario | 2004 | HPHL | Honeybaked |
| Seagrave | Ronald William | 2004 | T1EHL | Thunder U14 |
| Simms | Kirsten | 2004 | USHS | Selects Hockey Academy |
| Sova | Spencer | 2004 | T1EHL | Little Caesars |
| Speck | Sebastian | 2004 | Independent | |
| Stolz | Rocco | 2004 | HPHL | Honeybaked |
| Tigner | Nickolas | 2004 | T1EHL | Junior Fuel 14U |
| Ursini | Chazz | 2004 | HPHL | Honeybaked |
| Uzzell | Chance | 2004 | T1EHL | Thunder U14 |
| Vasicko | Sebastian | 2004 | T1EHL | Thunder U15 |
| West | Owen | 2004 | T1EHL | Junior Fuel 14U |
| White | Sarah Michelle | 2004 | Independent | |
| Willis | Camden | 2004 | T1EHL | Junior Fuel 14U |
| Wohlmacher | Gavin | 2004 | T1EHL | Junior Fuel 14U |
| Wolfenbarger | Brandon | 2004 | HPHL | Honeybaked |
| Wood | Graham | 2004 | T1EHL | Junior Fuel 14U |
| Agnew | Brendan | 2005 | T1EHL | Thunder U13 |
| Ash | Kolton | 2005 | Independent | |
| Atchison | Alexander | 2005 | T1EHL | Junior Fuel 13U |
| Bishop | Cole | 2005 | T1EHL | Thunder U13 |
| Bosch | Mason | 2005 | T1EHL | Junior Fuel 13U |
| Brzustewicz | Henry | 2005 | Independent | |
| Byler | Aiden | 2005 | T1EHL | Junior Fuel 13U |
| Byrum | Isaiah | 2005 | T1EHL | Junior Fuel 13U |
| Cline | Davis | 2005 | T1EHL | Junior Fuel 13U |
| Cox | Ryan | 2005 | T1EHL | Junior Fuel 13U |
| Crouch | Dean | 2005 | T1EHL | Junior Fuel 13U |
| Gengle | Connor | 2005 | Independent | |
| Guy | Lee | 2005 | T1EHL | Thunder U13 |
| Hagerman | Adam | 2005 | T1EHL | Thunder U13 |
| Harkins | Hunter | 2005 | T1EHL | Junior Fuel 13U |
| Homer | Zachary | 2005 | Independent | |
| Hookong | Marcus | 2005 | T1EHL | Thunder U13 |
| James | Nick | 2005 | T1EHL | Junior Fuel 13U |
| Janviriya | Kai | 2005 | Independent | |
| Johnson | Ryan | 2005 | T1EHL | Thunder U13 |
| Joiner | Kelsey | 2005 | Independent | St Louis Jr Blues |
| Langenderfer | Matthew | 2005 | T1EHL | Junior Fuel 13U |
| Laszewski | Gabriel | 2005 | T1EHL | Thunder U13 |
| Lipsett | Zander | 2005 | T1EHL | Junior Fuel 13U |
| Lundberg | Cooper | 2005 | T1EHL | Thunder U13 |
| Macleish | Daniel | 2005 | Independent | |
| McCloud | Collin | 2005 | T1EHL | Junior Fuel 13U |
| Morgan | Sean | 2005 | T1EHL | Thunder U13 |
| Morrissey | Shane | 2005 | Independent | |
| Murray | Chase | 2005 | T1EHL | Thunder U13 |
| Muscutt | Kason | 2005 | T1EHL | Thunder U13 |
| Pickering | Harrison | 2005 | T1EHL | Thunder U13 |
| Pierson | Cooper | 2005 | T1EHL | Junior Fuel 13U |
| Pilkey | Jake | 2005 | T1EHL | Junior Fuel 13U |
| Pyle | Avan | 2005 | T1EHL | Junior Fuel 13U |
| Qiao | Alan | 2005 | T1EHL | Thunder U13 |
| Ramos | Hunter | 2005 | T1EHL | Junior Fuel 13U |
| Richman | James | 2005 | T1EHL | Thunder U13 |
| Rosas | Keenan | 2005 | T1EHL | Thunder U13 |
| Schweigardt | Jacob | 2005 | T1EHL | Junior Fuel 13U |
| Sprickman | Brayden | 2005 | Independent | |
| Stout | Wyatt | 2005 | T1EHL | Thunder U13 |
| Stout | Nathaniel | 2005 | T1EHL | Thunder U13 |
| Strickland | Luke | 2005 | T1EHL | Junior Fuel 13U |
| Vincent | Dominic | 2005 | Independent | |
| Walker | Ty | 2005 | T1EHL | Thunder U13 |
| Wiernik | Jaxson | 2005 | T1EHL | Junior Fuel 13U |
| Ashcroft | Hayden | 2006 | T1EHL | Thunder U12 |
| Bales | Alexander | 2006 | Independent | |
| Barnes | Blake | 2006 | Independent | |
| Bass | Sam | 2006 | T1EHL | Junior Fuel 12U |
| Bauermeister | Garrett | 2006 | T1EHL | Junior Fuel 12U |
| Bongiorno | Adriano | 2006 | T1EHL | Thunder U12 |
| Brzozowski | Adrian | 2006 | T1EHL | Junior Fuel 12U |
| Caputo | Will | 2006 | T1EHL | Thunder U12 |
| Carcone | Geno | 2006 | T1EHL | Thunder U12 |
| Catalano | Alexander | 2006 | Independent | |
| Cooper | Seven | 2006 | T1EHL | Thunder U12 |
| Crawford | Kash | 2006 | T1EHL | Thunder U12 |
| Deuling | Logan | 2006 | T1EHL | Junior Fuel 12U |
| Doxsey | Carson | 2006 | T1EHL | Junior Fuel 12U |
| Ellsworth | Clayton | 2006 | Independent | NYHL |
| Fox | Eli | 2006 | T1EHL | Junior Fuel 12U |
| Gardner | Calvin | 2006 | T1EHL | Thunder U12 |
| Gough | Canon | 2006 | Independent | |
| Goukler | Luke | 2006 | T1EHL | Thunder U12 |
| Grimes | Price | 2006 | T1EHL | Thunder U12 |
| Hansen | Jakob | 2006 | T1EHL | Junior Fuel 12U |
| Hoppe | Trent | 2006 | T1EHL | Junior Fuel 12U |
| Hopper | Nathan | 2006 | T1EHL | Junior Fuel 12U |
| Howard | Zachary | 2006 | T1EHL | Thunder U12 |
| Insana | Alex | 2006 | Independent | Nashville Jr Predators |
| Isaacs | Patrick | 2006 | T1EHL | Junior Fuel 12U |
| Janviriya | Luke | 2006 | Independent | |
| Jefferson | Dmitri | 2006 | T1EHL | Thunder U12 |
| Johnson | Zackary | 2006 | T1EHL | Thunder U12 |
| Klein | Caleb | 2006 | T1EHL | Thunder U12 |
| Kotora | Michael | 2006 | T1EHL | Thunder U12 |
| Kuniewicz | Ethan | 2006 | T1EHL | Junior Fuel 12U |
| Landry | Nathan | 2006 | Independent | |
| McBride | Talen | 2006 | T1EHL | Junior Fuel 12U |
| McGuire | Logan | 2006 | T1EHL | Junior Fuel 12U |
| Morgan | Tanner | 2006 | T1EHL | Thunder U12 |
| Myers | Zack | 2006 | T1EHL | Junior Fuel 12U |
| O'Connor | Grant | 2006 | T1EHL | Thunder U12 |
| O'Toole | Bryce | 2006 | T1EHL | Junior Fuel 12U |
| Rasmussen | Aidan | 2006 | T1EHL | Thunder U12 |
| Roberts | JW | 2006 | Independent | Junior Fuel 12U |
| Sikura | Jaden | 2006 | T1EHL | Junior Fuel 12U |
| Sofikitis | Evan | 2006 | Independent | |
| Sonkin | Ben | 2006 | T1EHL | Thunder U12 |
| Storch | Liam | 2006 | Independent | |
| Swift | Ari | 2006 | Independent | SYHTHL |
| Thornton | Jake | 2006 | T1EHL | Junior Fuel 12U |
| Van Tassel | Makaio | 2006 | T1EHL | Thunder U12 |
| Vogelpohl | Alexander | 2006 | T1EHL | Junior Fuel 12U |
| Wieck | James Hunter | 2006 | Independent | Nashville Jr Predators |
| Young | Carson | 2006 | T1EHL | Thunder U12 |
| Arrowsmith | Blake | 2007 | T1EHL | Thunder U11 |
| Baert | Ryan | 2007 | T1EHL | Thunder U11 |
| Beckwith | Trace | 2007 | T1EHL | Junior Fuel 11U |
| Cohoon | Carter | 2007 | T1EHL | Junior Fuel 11U |
| Cohoon | Cayden | 2007 | T1EHL | Junior Fuel 11U |
| Crerar | Peyton | 2007 | T1EHL | Junior Fuel 11U |
| Edmonson | Logan | 2007 | Independent | Nashville Flyers |
| Fowler | Cam | 2007 | T1EHL | Thunder U11 |
| Gralak | Roman | 2007 | T1EHL | Junior Fuel 11U |
| Greene | Carter | 2007 | T1EHL | Junior Fuel 11U |
| Grimes | Burke | 2007 | T1EHL | Thunder U11 |
| Guadagno | Anthony | 2007 | T1EHL | Thunder U11 |
| Hagerman | Tristan | 2007 | T1EHL | Thunder U11 |
| Hansen | Thane | 2007 | T1EHL | Thunder U11 |
| Haskin | Grace | 2007 | Independent | Fusion Travel |
| Haynes | William | 2007 | T1EHL | Thunder U11 |
| Helm | Grayson | 2007 | T1EHL | Thunder U11 |
| Hunter | Braydon | 2007 | T1EHL | Junior Fuel 11U |
| Jackson | Hunter | 2007 | T1EHL | Junior Fuel 11U |
| Joiner | Natalie | 2007 | T1EHL | Junior Fuel 11U |
| Kornylak | Rowan | 2007 | T1EHL | Junior Fuel 11U |
| Krug | Owen | 2007 | T1EHL | Junior Fuel 11U |
| Kudrle | Justus | 2007 | T1EHL | Thunder U11 |
| McCown | Parker | 2007 | T1EHL | Thunder U11 |
| Payne | Jude | 2007 | T1EHL | Junior Fuel 11U |
| Pliastos | Filippas | 2007 | T1EHL | Junior Fuel 11U |
| Powell | Konner | 2007 | T1EHL | Junior Fuel 11U |
| Press | Will | 2007 | T1EHL | Junior Fuel 11U |
| Rammes | Chase | 2007 | T1EHL | Thunder U11 |
| Ristic | Marko | 2007 | Independent | |
| Slovis | Riley | 2007 | T1EHL | Junior Fuel 11U |
| Updike | Carson | 2007 | T1EHL | Junior Fuel 11U |
| Wallace | Logan | 2007 | T1EHL | Junior Fuel 11U |
| Weich | Jakob | 2007 | T1EHL | Thunder U11 |
| Whitaker | Russell | 2007 | T1EHL | Thunder U11 |
| Apple | Nathan | 2008 | T1EHL | Junior Fuel 10U |
| Cascio | Brody | 2008 | T1EHL | Junior Fuel 10U |
| Crouch | Ryan | 2008 | T1EHL | Junior Fuel 10U |
| Deuling | Keele | 2008 | T1EHL | Junior Fuel 10U |
| Doepke | Cooper | 2008 | T1EHL | Junior Fuel 10U |
| Gordon | Nicholas | 2008 | T1EHL | Junior Fuel 10U |
| Houck | Madden | 2008 | T1EHL | Junior Fuel 10U |
| House | Isaiah | 2008 | Independent | |
| Joiner | Riley | 2008 | T1EHL | Junior Fuel 10U |
| Kim | Nicholas | 2008 | T1EHL | Thunder U11 |
| Lohse | Hudson | 2008 | T1EHL | Thunder U11 |
| Mason | Owen | 2008 | Independent | |
| McMurtry | Marshall | 2008 | Independent | NYHL |
| Mercalde | Christian | 2008 | T1EHL | Junior Fuel 10U |
| Shuler | Blake | 2008 | T1EHL | Junior Fuel 10U |
| Slovis | Gavin | 2008 | T1EHL | Junior Fuel 10U |
| Smyth | Alex | 2008 | T1EHL | Thunder U11 |
| Wedel | Obie | 2008 | T1EHL | Junior Fuel 10U |
| Zeto | Rhys | 2008 | T1EHL | Junior Fuel 10U |
| Doxsey | Griffin | 2009 | T1EHL | Junior Fuel 10U |
| Haskin | Ryan | 2009 | Independent | Indy Racers Select |
| House | Hudson | 2009 | Independent | |
| Russell | Keaton | 2009 | T1EHL | Junior Fuel 10U |