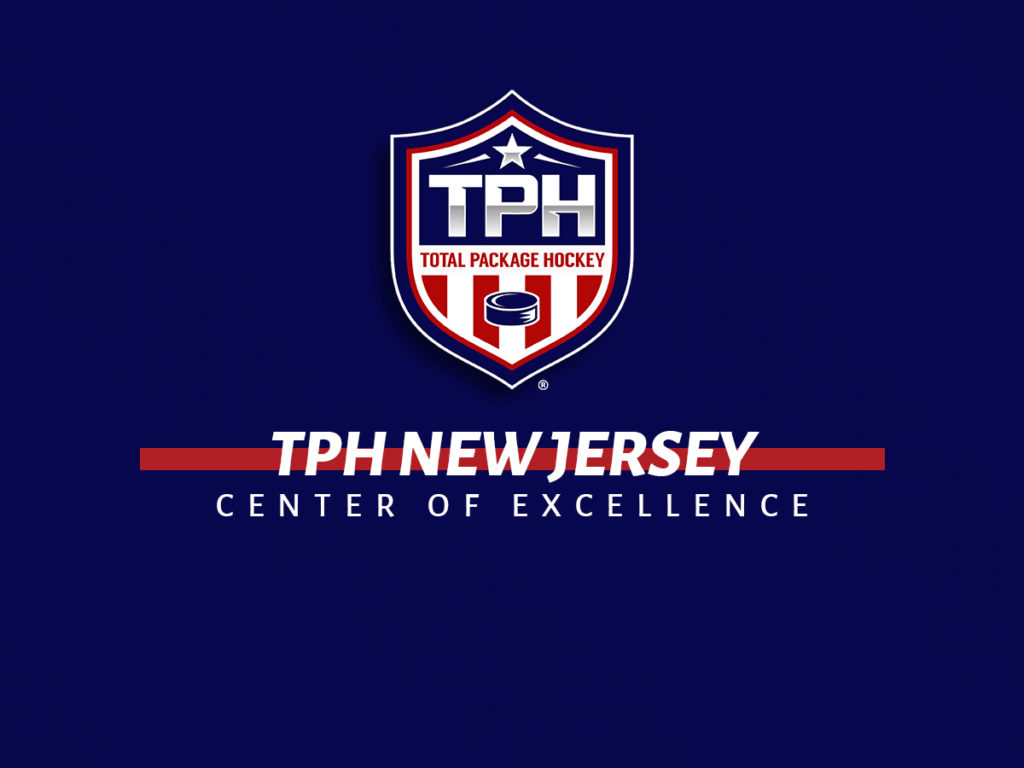 TPH Launches First East Coast Center of Excellence in the Garden State
Total Package Hockey is pleased to announce the launch of its tenth Center of Excellence at the Bridgewater Sports Arena in Bridgewater Township, NJ. TPH will partner with the Rockets Sports Group, LLC. and team up with former New Jersey Devils captain, Bryce Salvador, to launch its first Center of Excellence on the East Coast.
"We are thrilled about this announcement on a number of levels," TPH CEO Nathan Bowen said."First off, we are grateful to the Rockets Sports Group for teaming up with us to bring our Study, Train, Play model to a state that is rich in hockey history and booming with hungry hockey players who we believe will benefit from the CoE model.  On top of that, we are extremely grateful to our good friend Bryce Salvador for connecting TPH and the Rockets Sports Group.  From the start, we knew we wanted to be associated with Bryce and his personal brand.  Bryce's passion for development radiates off him.  I have really enjoyed building a relationship with him.  All of us in TPH are excited to join forces with Bryce and the Rockets Sports Group, to create a successful model not just in New Jersey, but hopefully in time, across the entire East Coast."
In the Rockets Sports Group, TPH is aligned with partners who share a common vision.  Built on the principles of teamwork, sportsmanship, education, and respect, the Rockets Sports Group owns and operates the Rockets Hockey Club; which consists of over 25 Tier I boys, Tier II boys and Girls hockey programs, along with 3 junior teams that compete in the NCDC.  In addition, the Rockets Sports Group owns and operates the Rock Ice Center and the Bridgewater Sports Arena, the later which will house the New Jersey Center of Excellence.

"The Rockets Sports Group is very excited to offer the Center of Excellence a high-level hockey, academic and life-learning model for 6th through 12th graders both inside and outside the Rockets organization," Gibson said.  "Not only are we committed to providing the very best opportunities for our Rockets families to develop on and off the ice, but we are also excited about the doors the CoE model will open for student-athletes across the Garden State.  The academy will be based at the Bridgewater Sports Arena and our doors will be open to all student athletes, regardless of what club they play for, who are the right fit for TPH's Study, Train, Play model."
In Bryce Salvador, TPH will collaborate with an individual whose resume includes being an NHL Captain with close to 800 NHL games played. What's more impressive than Salvador's playing resume is his commitment to bettering the sport of hockey.  Whether it be through broadcasting as an analyst for MSG Network, a hockey mentor, an owner of xHockeyproducts, a youth coach with the Rockets Hockey Club, or the initiatives to improve diversity and inclusion across all levels of hockey, Salvador will be invested in the day-to-day operation of the TPH-New Jersey Center of Excellence. The 43-year-old says being "all-in" is the only way he knows and is excited for the opportunity to utilize all of his hockey endeavors to influence, develop, and grow the sport of hockey throughout New Jersey.
"My motivation for building a relationship with Nathan Bowen and Total Package Hockey, and eventually connecting TPH with the Rockets Sports Group, is to bring an unprecedented development opportunity to hockey players in New Jersey," Salvador said.  "TPH's commitment to quality hockey training, an individualized, customized classroom experience designed to meet the demands of high-level hockey players and their emphasis on preparing student-athletes for real-world experiences will be well-received not just in New Jersey, but in time, on the entire East Coast.  I am looking forward to being involved on the ground in all aspects of the CoE and doing anything in my power to make sure student-athletes who attend the academy grow and improve on and off the ice."
The individualized, customized classroom experience Salvador mentioned refers to the Study component of TPH's Study, Train, Play CoE model.  Student-athletes study academically in a best-of-both-worlds environment that incorporates an NCAA-accredited online learning experience, powered by TPH's academic partner Edmentum, with on-site infrastructure and classroom support.  This "blended learning environment" allows student-athletes to study on demand, 24/7, and interact virtually with teachers and tutors who are focused on the student-athletes across all nine CoE's.  This is done while the individual enjoys a completely customized academic experience, led by an on-site Director of Academics, who will be with the student-athletes every day to insure growth and progress and make certain that each and every individual is studying when, where, and how he or she learns best.
"TPH goes above and beyond in their academic model," Salvador added.  This is something I was immediately drawn to when I first spoke with Nathan, and this is something I know families in New Jersey will appreciate.  The CoE is not a virtual school.  The CoE tuition doesn't come with a separate fee for academics.  The experience is all-inclusive and creates a hybrid online, on-site experience.  The students learn to interact with technology and communicate with their teachers virtually.  But, the Director of Academics- that person is like a coach, creating the environment that holds students accountable and pushes them to be successful.  TPH doesn't farm out the academic experience.  They take no shortcuts.  Their approach is holistic and geared towards anything and everything related to the growth and development of the student-athlete."
The development of the student-athlete includes emphasis on growth in four areas:as a hockey player, athlete, student, and person.  When it comes to on and off-ice training, CoE attendees train according to a blueprint that emphasizes individual and small group skills, habits, concepts, and details that often get neglected at the club level.  With practice time and practice ice at a premium, the CoE hockey training model breaks the game down into its smallest parts, starting with foundational skills techniques, before progressing to application in game-like situations that maximize the use of hockey sense.  All of this is done while the individual improves his or her relative strength, speed, athleticism, and endurance off the ice.
With New Jersey hockey families often on the "go," Bryce Salvador believes the CoE on and off-ice training model will allow hockey players to "dig-in to the parts of the game that really matter."
"I truly believe TPH's training model is going to have a slow-down, speed-up effect on the hockey players in our region who attend the CoE," Salvador said.  "The on-ice instruction, drills, and overall practice environment gives kids so many repetitions of the fundamentals that often get passed over in team practices. Players can take a breath, slow down, and concentrate on perfecting skills that are necessary to master in order to reach the next level.  This, combined with a daily, structured routine, will speed up development at a time when the development window is wide open for these 6th through 12th graders, from both a physical and cognitive perspective."
Simply playing a role in a student-athlete's development is what CEO Nathan Bowen says has been and always will be TPH's motivation in expanding its Center of Excellence model.   But "talk is cheap"Bowen states, quickly pointing to the 39 CoE alumni who have committed to or are currently playing NCAA Division I and Division III hockey, the 70+ alums who have been drafted in or have tendered with NAHL and USHL clubs, as well as the 6 CoE alums who have been drafted to the NHL.  Bowen hopes that in time, hockey players from the Garden State will add to this list.
"Our leadership team in TPH has had its collective eye on New Jersey for a longtime.  We think New Jersey is a sleeping giant when it comes to hockey and we hope the CoE will be a missing link that will accelerate development and advancement for hockey players across the state.  Teaming up with invested partners like the Gibsons, who live development every day, and working alongside Bryce,who has committed his adult life to using hockey as a vehicle to bettering young hockey players on and off the ice, means that today, we in TPH are a lot closer to living our company vision- which is to positively impact the lives of student-athletes through the game of hockey."
TPH invites all interested New Jersey Center of Excellence candidates to visit the links below to learn more about the CoE model. In addition, interested families are invited to attend an upcoming TPH-New Jersey on-site open house on Tuesday, March 3, 2020 at the Bridgewater Sports Center.  Two time slots are available to register: 7:00 – 8:00 PM and 9:00 – 10:00 PM.  You can register at the link below.