ABOUT EDOPTIONS
Total Package Hockey invites all elementary and secondary aged students to enroll in our TPH-EdOptions Academy private school.  This unique, online program brings the added benefit of a TPH Academic Success Coach as part of the team of instructors and staff working to support your student. In addition, all students enrolled in our program have week day access to math and English tutors at no added cost.
The TPH-EdOptions Academy private school is a high quality, affordable academic option available to any student seeking a robust college preparatory education with the flexibility of an online learning platform.  Our program features fully accredited courses that provide students with certified and highly qualified teachers, access to free online tutoring within the platform, and added mentor support from our trained TPH academic staff.  This program is packaged to provide a fully private school option for students of all grade levels.
Students enrolling in our TPH-EdOptions Academy private school are enrolled into the same classes and are taught by the same teachers who also teach our student athletes attending one of our many Centers of Excellence located throughout the U.S.  In addition, all TPH-EdOptions Academy core classes are NCAA approved for students seeking to meet the NCAA Eligibility Center requirements.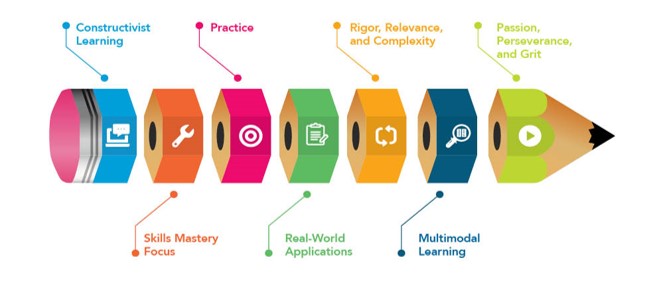 A defining feature of our TPH-EdOptions Academy program is the inclusion of a TPH Success Coach. Our Success Coaches are specially trained to serve as your child's personal academic mentor.  They provide an added layer of academic accountability and progress monitoring that is not available through any other online school program.  This added support has been proven to increase student success for online learners.  Once enrolled, students will be assigned a TPH Success Coach who will establish and maintain a weekly contact with the student, their parent/guardian.  In addition, students will be able to contact their mentor to schedule additional academic mentoring should they need additional support.
ACADEMIC SUCCESS COACH
While enrolled in EdOptions Academy, the function of the Academic Success Coach is to support the family to ensure a positive learning experience for the student.
The role of the Academic Success Coach is:
Assists parents throughout the EdOptions Academy enrollment process
Communicates with student/parents to understand academic goals
Works with student to design a structured study schedule to ensure completion of assignments
Guides students through organizational strategies, including notebook organization, notetaking and graphic organizers
Ensures student is on-track with coursework and participating in classes
Weekly progress reports are emailed to student and parents
Communicates regularly with teachers via phone and email
Meets with student via phone to discuss/review deadlines for upcoming assignments
Focuses on the needs of the individual student
Refers student to EdOptions Academy tutoring resources, when needed
Motivates student through difficult classes
Guides the student to become accountable for their learning by encouraging student to communicate with teachers via phone and email
EdOptions Academy Private School
Total Package Hockey
EXCEEDING EXPECTATIONS ONE CHOICE AT A TIME.