STUDY, TRAIN, PLAY... VIRTUALLY
The TPH Virtual Center of Excellence combines a fully individualized, customized NCAA accredited academic learning experience, virtual off-ice hockey training and mentorship on the process of becoming elite, in a true on demand format. The TPH Virtual CoE allows aspiring elite student-athletes to enjoy our Study, Train, Play experience whenever they want, from wherever they want. All you need are wide eyes, open ears, a big heart... and a high speed internet or data connection!
CUSTOM EDUCATION FOR THE FLEXIBLE, FIRM LEARNER
TPH is proud to offer a customized learning platform, built specifically for the Virtual CoE, through Edmentum, the official learning partner of TPH.  Edmentum's courseware is rigorous, robust, NCAA accredited, and accessible 24/7 on any laptop, tablet, or mobile device.  Within the confines of Edmentum's curriculum, our academic team prides itself on our ability to craft individual education plans for each student-athlete, delivered virtually on a daily basis.
While the TPH Virtual CoE provides a truly unique, on demand experience, this model is designed for student-athletes that require flexibility but also crave "firmness". While student-athletes are able to study on their time, from any physical location, they are enrolled in a virtual Center of Excellence cohort and are held accountable by a full time Director of Academics who will individualize and customize the learning experience in an effort to maximize positive academic outcomes.
EDOPTIONS ACADEMY
Academics at the TPH Virtual Center of Excellence is made possible by Edmentum's NCAA accredited, private school, EdOptions Academy.
Full-time Edmentum instructors deliver all course content live as well as on demand. These instructors are available to our students via phone, text message, email, and Zoom, and hold virtual office hours Monday through Friday. When a student's instructor is not available, Edmentum offers a virtual tutoring service to our students, making academic assistance just a click away.
INDIVIDUALIZATION, CUSTOMIZATION & SUPPORT

All student-athletes are assigned to a virtual cohort and study under the direction of a full-time, TPH-focused academic leader who tailors the learning experience to the individual.

ENROLLMENT SUPPORT

The Edmentum team will work with each family to obtain all necessary transcripts and documentation from the student's previous institution, and will ensure that each student is enrolled in the correct courses.

VIRTUAL TUTORS

Live, virtual Math and English tutors are just a click away, Monday through Friday from 9 a.m. to 4 p.m. CST. When a student's course instructor is not available, they are immediately connected to a Zoom room with a certified subject area specialist.
FULL COURSE LIBRARY

Students receive access to Edmentum's course library, which also includes 80+ elective courses for the aspiring elite athlete. Examples of electives include: Business & Finance, Public Speaking, Psychology, Kinesiology, Coaching Methods and Foods & Nutrition to name a few.

ADVANCED COURSES & FOREIGN LANGUAGES

Edmentum provides a full array of course offerings including Advanced Placement, Honors courses, and foreign languages.

ACT/SAT PREP

ACT and SAT prep courses are available as elective credit, at no additional cost.

ROLLING ADMISSION

Student-Athletes can register for the Virtual CoE at any point during the year.
VIRUAL OFF-ICE HOCKEY TRAINING
VIRTUAL OFF-ICE TRAINING PROGRAM
A better athlete makes a better hockey player.  To be elite, a hockey player must develop on and off the ice!  Our TPH Hockey-Athlete Virtual Off-Ice Training Program provides individuals with a weekly, 5 day off-ice training program that can be done from home or at your local gym, with weights or without weights. Our program is tailored to your age, strength level and training situation. A weekly workout plan and instructional videos will be provided.
VIRTUAL SKILLS TRAINING PROGRAM
Skating, shooting, passing and puck handling are the four foundational skills emphasized in the TPH Hockey Development Model.  Three of these four skills can be directly improved off the ice.  Our virtual skills training sessions not only provide hockey players with tips on how to improve their foundational skills and mechanics on dry land, but also, "what" they can be doing to improve their foundational skills and mechanics, without ice, teammates or a coach physically present.
VIRTUAL HOCKEY IQ TRAINING SESSIONS
Compete – Hockey Sense – Overall Skill…  These 3 qualities comprise a TPH hockey player.  Our Virtual Hockey IQ Training Sessions center around improving a player's hockey sense through the use of video.  Through the incorporation of the blended skills, habits, concepts and details from within the TPH Hockey Development Model, players review video clips designed to educate them on the "what, how and why" behind the decisions that get made on the ice.  Instruction is built around TPH's 4 S' for on-ice success: skills, sense, smarts and support.
... ON THE PROCESS OF BECOMING ELITE
An elite athlete must learn how to do 8 things right every day - eat, sleep, study, train, practice, play, think and live the right way.  Weekly presentations delivered on demand, address a variety of topics related to "the process" of becoming elite as a player, athlete, student and person. Topics include:
Nutrition
Hydration
Goal Setting
Controlling the Controllables
The Psychology of Winning Sport
Handling Adversity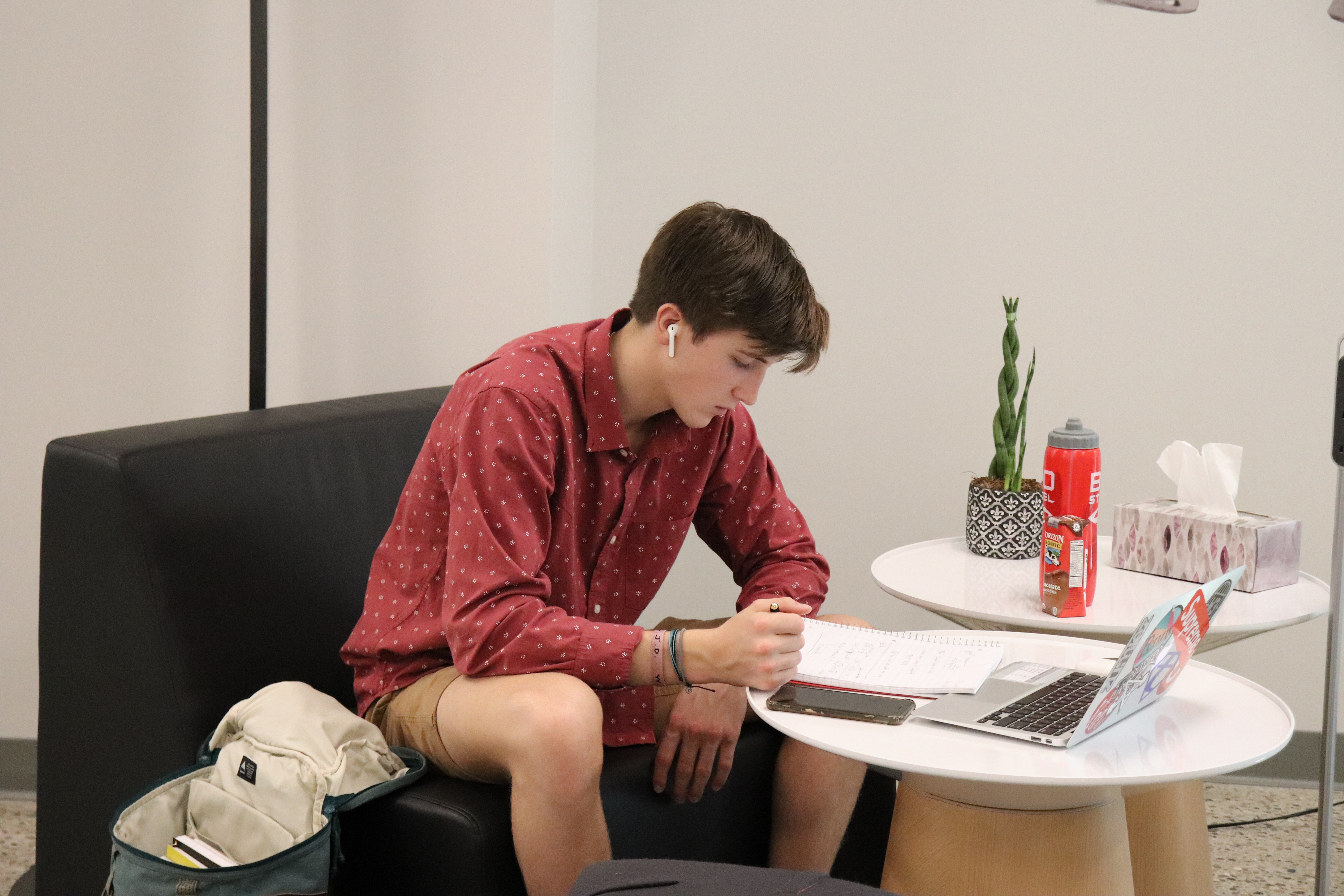 STUDY + TRAIN + PLAY PACKAGE
$7,950
/ ACADEMIC YEAR
Full Academic Courseload
TPH Academic Leader
Enrollment Support
Virtual Tutors
Access to Full Course Library
Access to AP/Advanced Courses
Access to SAT/ACT Prep Courses
Virtual Off-Ice Training Program
Virtual Skills Training Program
Virtual Hockey IQ Sessions
Virtual Mentorship
STUDY ONLY PACKAGE
$4,950
/ ACADEMIC YEAR
Full Academic Courseload
TPH Academic Leader
Enrollment Support
Virtual Tutors
Access to Full Course Library
Access to AP/Advanced Courses
Access to SAT/ACT Prep Courses