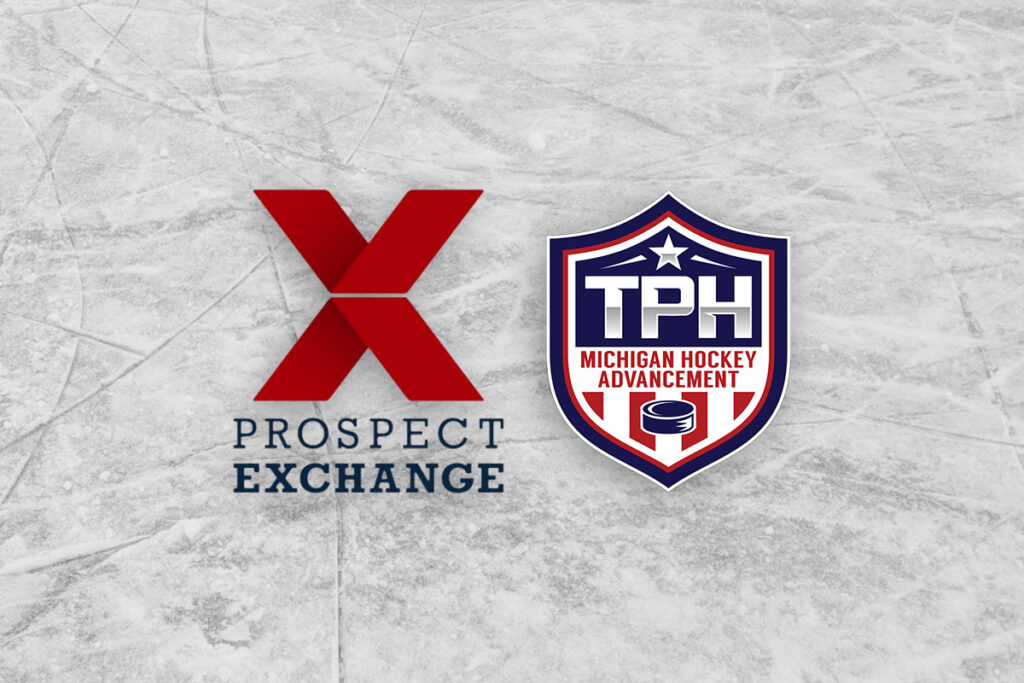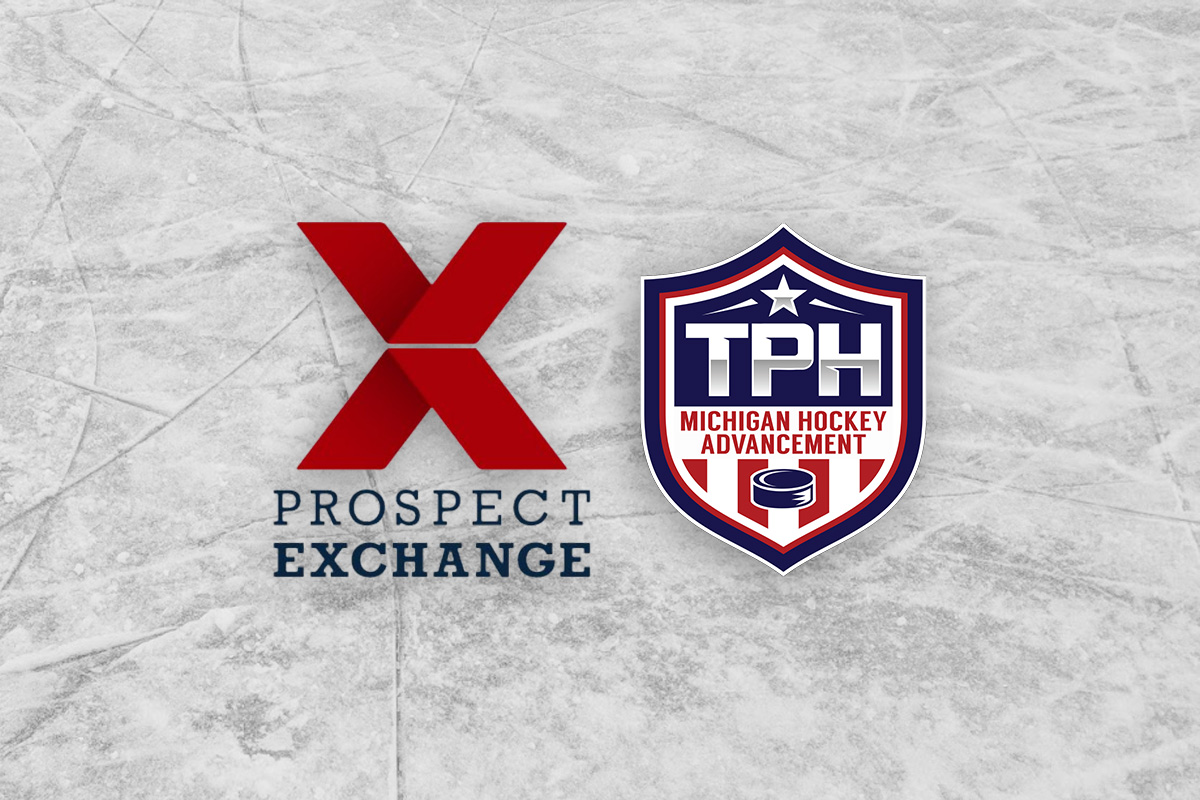 Added service will increase opportunities for virtual recruiting
(DETROIT, MICHIGAN – September 18, 2020) – The Michigan Hockey Advancement (MHA) program has announced an agreement with The Prospect Exchange (TPE) for the 2020-21 season. The agreement will provide MHA student-athletes access to virtual resources such as video breakdowns by shift and analytics.
"We're ecstatic to add a platform like TPE for our players," said Rick Gadwa, Total Package Hockey Director of Hockey-Operation & Programming in Detroit. "It's a massive step for our program for player advancement and exposure. Michigan Hockey Advancement is focused on doing what's best for our players. Giving our players the opportunity to take their exposure to another level and helping them through the process of advancement in getting to the next level is our main goal. Joining with TPE helps us accomplish that."
Players will be able to build profile that will have their data. They will be able to send that data, along with videos to both college and junior coaches. All of this will be included in their current tuition as well. During a time when travel for some coaches and scouts may be difficult, this is an excellent opportunity for players to be seen.
"As a former junior coach, I have always thought that some of the best hidden gems came from Michigan high school hockey," said John Becanic, Co-Founder and Managing Partner of TPE. "With the MHA including TPE as part of their program, hopefully we can help uncover some of these gems and bring them to the forefront. With the ability to connect and share their shift video directly with junior and college coaches, exposure will no longer be an issue for these players."
As the game continues to change and evolve, MHA continues to lead in a rapidly changing environment. By including TPE, it shows the commitment MHA has to its players.
"The game itself is already fast changing and evolving, and now with the pandemic, it's really changed things, said Gadwa. "It's expedited virtual recruiting. This is just another step we're taking to stay current and make sure we're doing everything we can for our players."
Learn more about The Prospect Exchange here.
Learn more about Michigan Hockey Advancement here.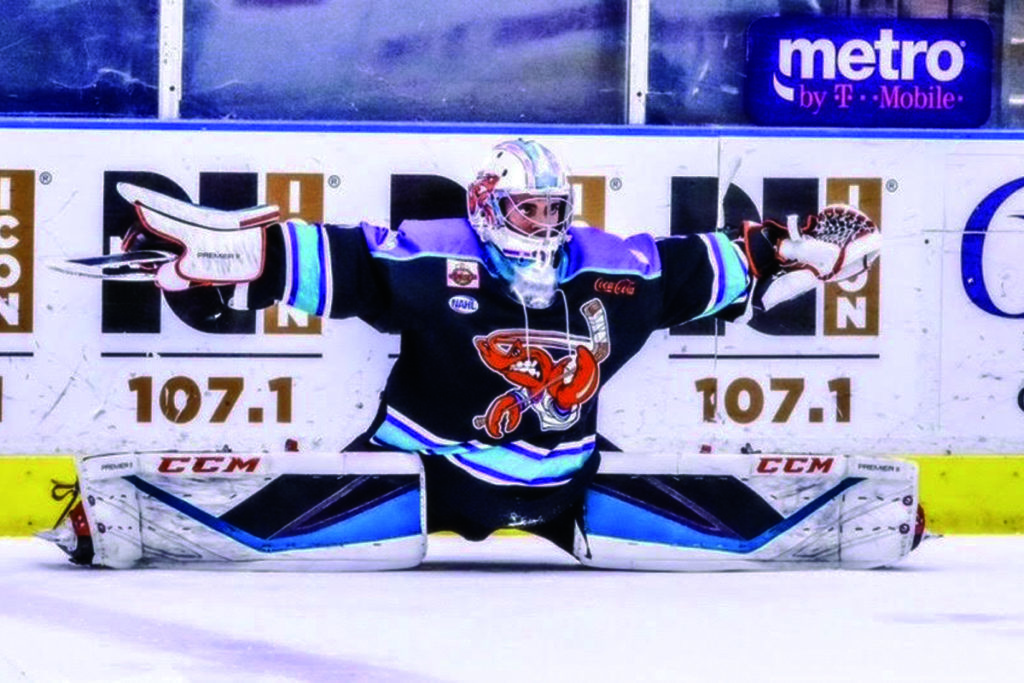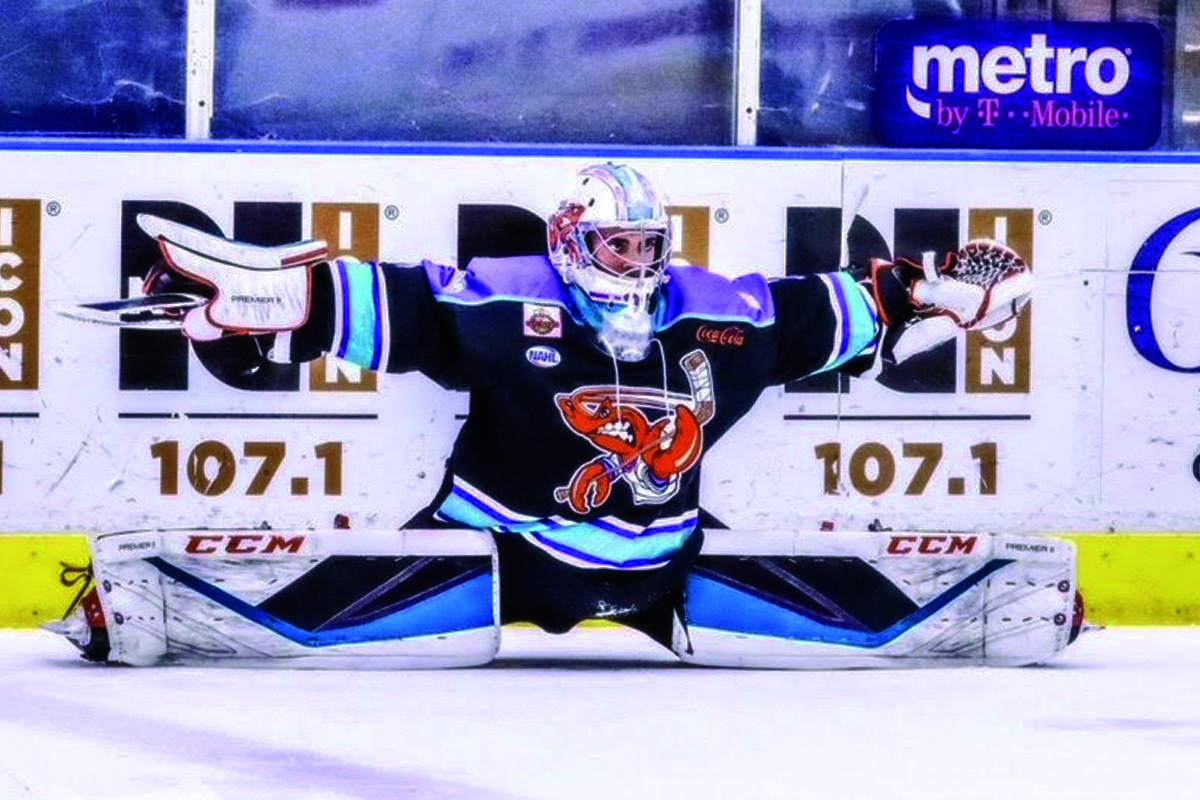 (INDIANAPOLIS, IN – September 11, 2020) – Goaltender Richie Parent has become the first Tri-State Spartan alumnus to commit to play college hockey. Parent will play for the State University of New York (SUNY) at Oswego this upcoming season. He was one of the original goalies in the first year of the program.
In the 2017-18 season, Parent played for the Tri-State Spartans 18U AAA team. He then went on to guard the crease for the Shreveport Mudbugs in the NAHL where he set a franchise record for consecutive wins at eight. When he joined the Spartans, it was a first year program, but he knew that it would provide a tremendous opportunity to develop as a person and an athlete.
"After going to the tryout, I got to meet some of the players and coach Austin," said Parent. "Everyone was so nice, and I liked the area. I knew it was a team that would help me develop and get better. It was great because it helped us balance our schoolwork while also getting on the ice. We had dedicated trainers and workout spaces along with tutors to help us study. That's what I liked when I was there."
Greg Austin, Director of Hockey-Operation as Total Package Hockey (TPH) in Indianapolis, was honest with Parent when coming to a first-year program. It was about development and ice time, not necessarily wins and losses.
"He recognized that coming to a first-year program was an opportunity for him to face a lot of shots," said Austin on Parent. "Most first year teams, if you have to be strong, it'll be between the pipes. It makes it easier to recruit like that. You can promise them that they'll get lots of shots. When you're a development guy, you want to be on the ice facing shots. I was honest with him when I recruited him. We had three goaltenders that year, and all three could play. He wasn't big, but he's very athletic, good laterally and read the puck well."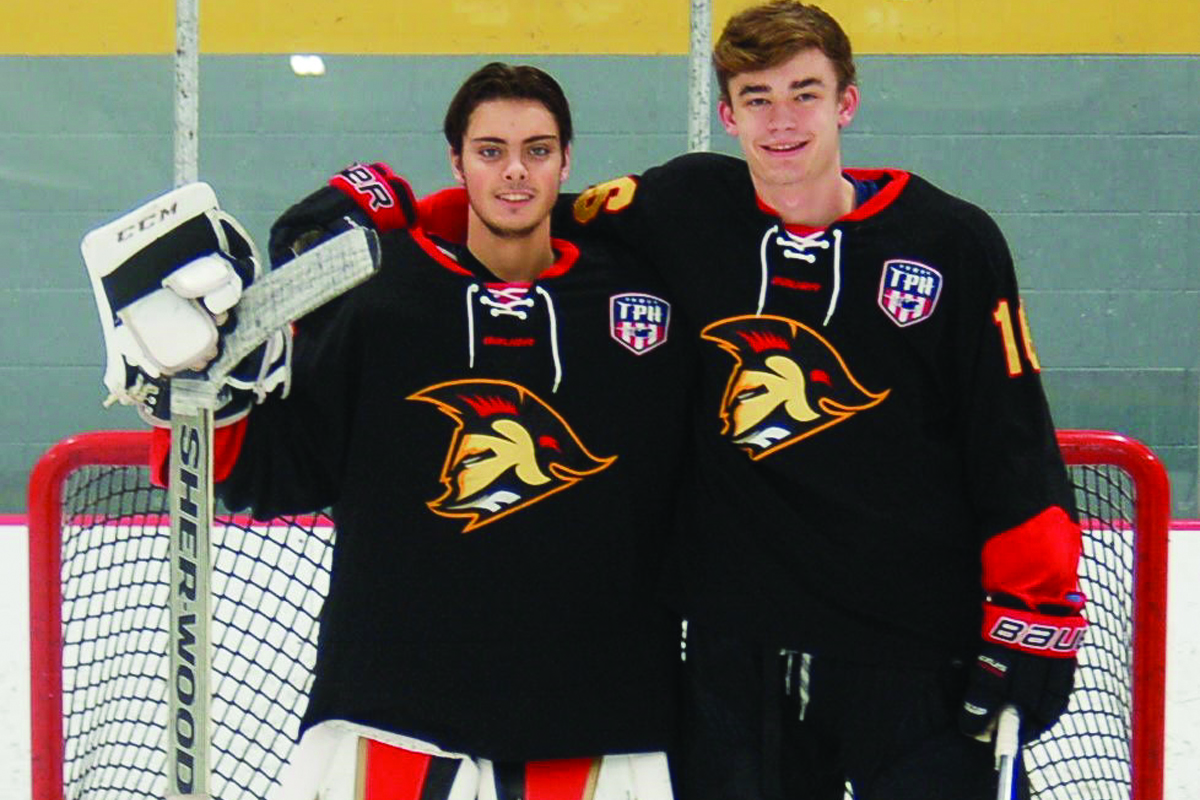 Parent was only able to spend one season in Indianapolis as he aged out of the program, but that one year saw a huge improvement in his skills.
"Towards the end of the season, we really started to see him separate," said Austin. "He went and trained with the Mudbugs as well and proved his worth. He matured immensely with the experiences he had here. It's difficult to play on a losing team, but as a goaltender, he found ways to make positives out of negatives. He was a good teammate, and left with a skillset that I think was improved. It was a lot about him in that he worked hard and saw the opportunity."
The Center of Excellence offers a good balance between academics and athletics. What stood out to Parent was the opportunity to be on the ice and improve.
"The biggest thing about that program is being on the ice all the time," said Parent. "We'd have a skill skate in the morning and a practice in the afternoon. I had a lot of ice time to develop, and that was huge in helping me get to the next level."
Austin recognized that the balance and ability to be on the ice twice a day is what opened more opportunities for Parent.
"We're trying to be a program that implements study, train, play at the Center of Excellence level, which has a lot to do with why Richie got as good as he did," said Austin. "He was on the ice twice a day. We focus on development, not wins and losses. We focus on individual player development, then it's up to the student-athlete to embrace that with their own passion for the game. Richie has been one of those success stories, and we're really proud of him."
While the college hockey season is currently postponed, Parent is still thrilled at the opportunity to play. He's enjoying the college life and just hopes that more student-athletes can have the experience that he's had while developing. As for the future, once Parent has completed his time in college, he hopes to play the sport he loves professionally.
"I'm extremely grateful for every opportunity I've had," said Parent. "It's something I've wanted to do as a little kid. Being able to live the life and be able to play college hockey is just awesome. I hope that every kid that wants this experience gets it. As of right now, I just want to start my season whenever we can and take it year by year. I want to be the best I can be with where I'm at. My goal is to hopefully play pro hockey after my four years at Oswego."
Learn more about the Tri-State Spartans here.
Interested in attending the Center of Excellence in Indianapolis? Click here.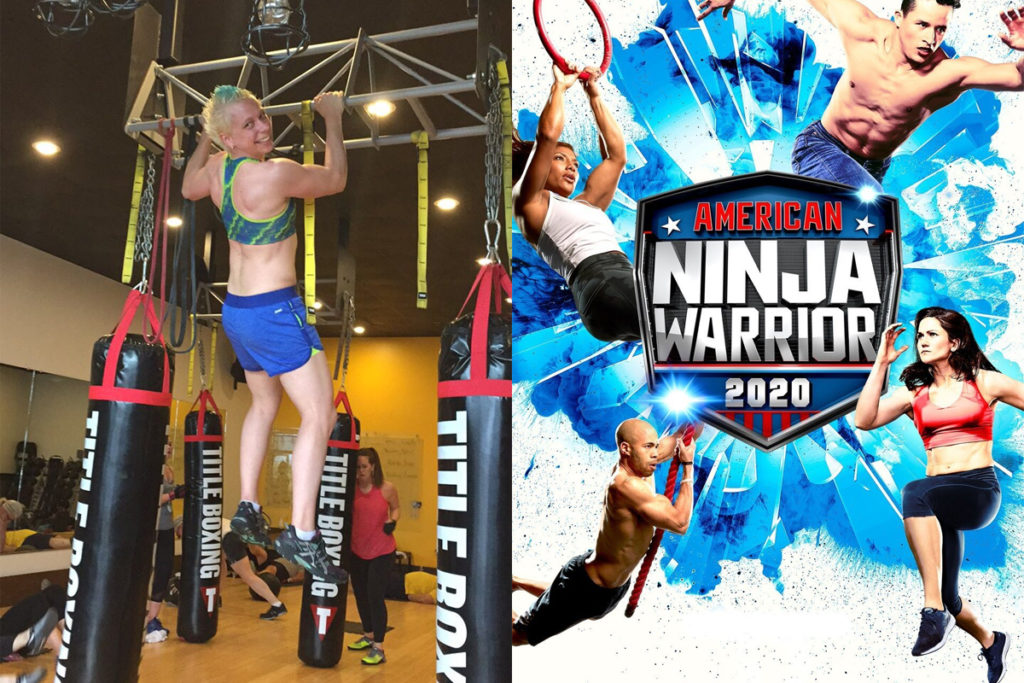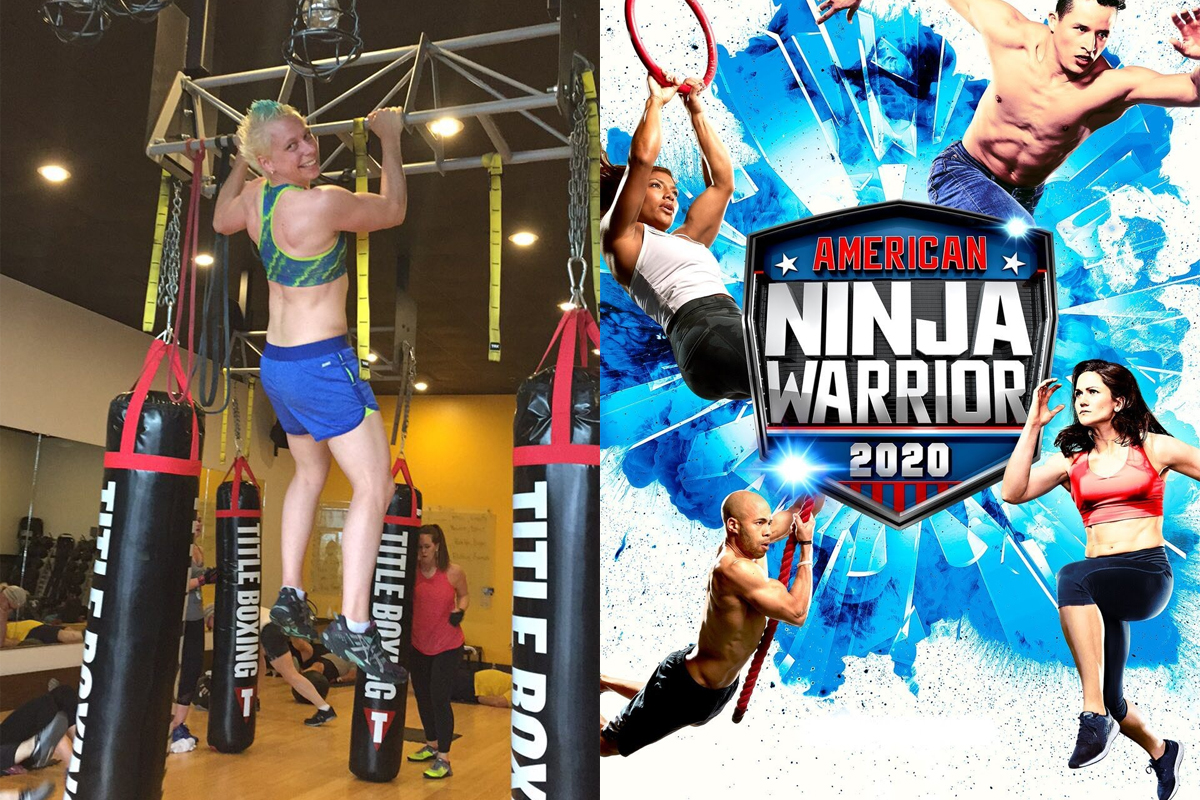 TPH Director of Administration to make second appearance on show
(HUNTSVILLE, ALABAMA – September 3, 2020) – During the day, Nichelle Simon serves as the Director of Administration for Total Package Hockey (TPH). During her free time, Nichelle has been a coach for almost 20 years, played in the National Women's Hockey League (NWHL) and appeared on American Ninja Warrior. This fall, she'll make another appearance on American Ninja Warrior with an even greater story than when she first appeared three years ago.
It's been a challenging few years for Simon. Following her first appearance on American Ninja Warrior in 2017, she was diagnosed with breast cancer. It put her life and the goals she wanted to accomplish hold. But, she battled cancer and finished her chemotherapy treatments. Simon then went on to tryout and play for the Metropolitan Riveters of the NWHL.
"I did American Ninja Warrior in 2017, and I trained really hard for two years to get on it," said Simon. "I didn't get on TV, but made it out of 700,000 applicants and only about 700 were accepted. They only have time to show about 30% of the runners. Less than a year after I ran the course, I was diagnosed with breast cancer in February of 2018. I dealt with that for about six months. I was supposed to tryout for the NWHL that June, and obviously I wasn't able tryout or train. In August, when I had finished the chemo treatments, I started training again. I was 35 at the time. I trained from August to June of the next year. I tried out and made the Metropolitan Riveters less than a year after finishing chemo. I played for them last year."
Simon played in 21 games as part of the defense corps for the Riveters in the 2019-20 season where she tallied two assists. She played and then everything was put on pause due to the pandemic, but more opportunities were still to come for her.
"I played for the Riveters, then COVID hit and I came home to Huntsville," said Simon. "I was sitting outside eating dinner in June, and I get a call out of nowhere from American Ninja Warrior asking me to be on their show this year. I had three weeks to train for the show instead of a typical year and a half. Luckily I was already in hockey shape, but that's still different than hockey shape."
Most athletes preparing to participate in American Ninja Warrior train for many months before running the course. Simon had three weeks, but she took it in stride and was excited for the opportunity.
"It was super hard," said Simon regarding the quick training schedule. "You can't gain a whole lot in three weeks. You can exhaust and hurt yourself if you're not careful. I did a bit of upper body training, but mostly just tried to get my weight down. Most of my focus was on nutrition and getting my mindset right. Most of it was a mental preparation. Lots of positive self talk and thinking through obstacles. Nothing was open due to the pandemic for anyone to train. A lot of it was just mental training."
Each experience on American Ninja Warrior has been different for Simon. The first one took a year of training and was a journey for her to reach that goal. This time around, she's was ready to simply enjoy the opportunity given all the challenges she's recently faced.
"Honestly, there is a deep meaning there," said Simon when comparing her experiences. "The first year I did American Ninja Warrior was the most intense because I trained so hard. I had to lose about 35 pounds and gain muscle. I changed my body completely the first time I did it. I was not a body type that would typically do American Ninja Warrior. It was an incredibly difficult journey the first time, and I was extremely proud of that. This time, it was still very meaningful, but it almost made it easier just to say that I'm going to go and have a good time and do the best I can and just enjoy the opportunity because it came up so quickly."
No matter what, Total Package Hockey is proud of Simon and everything she's accomplished. She's the epitome of overcoming a challenge one faces and still achieving a set goal. American Ninja Warrior season 12 premiers this Monday, Labor Day, at 7:00PM Central on NBC. It's not publicly released as to when or if Simon will make an appearance on the show, so you'll have to watch every Monday at 7:00PM Central to catch her story and watch her run on the course.
Learn more about American Ninja Warrior here.