Archive for November 2017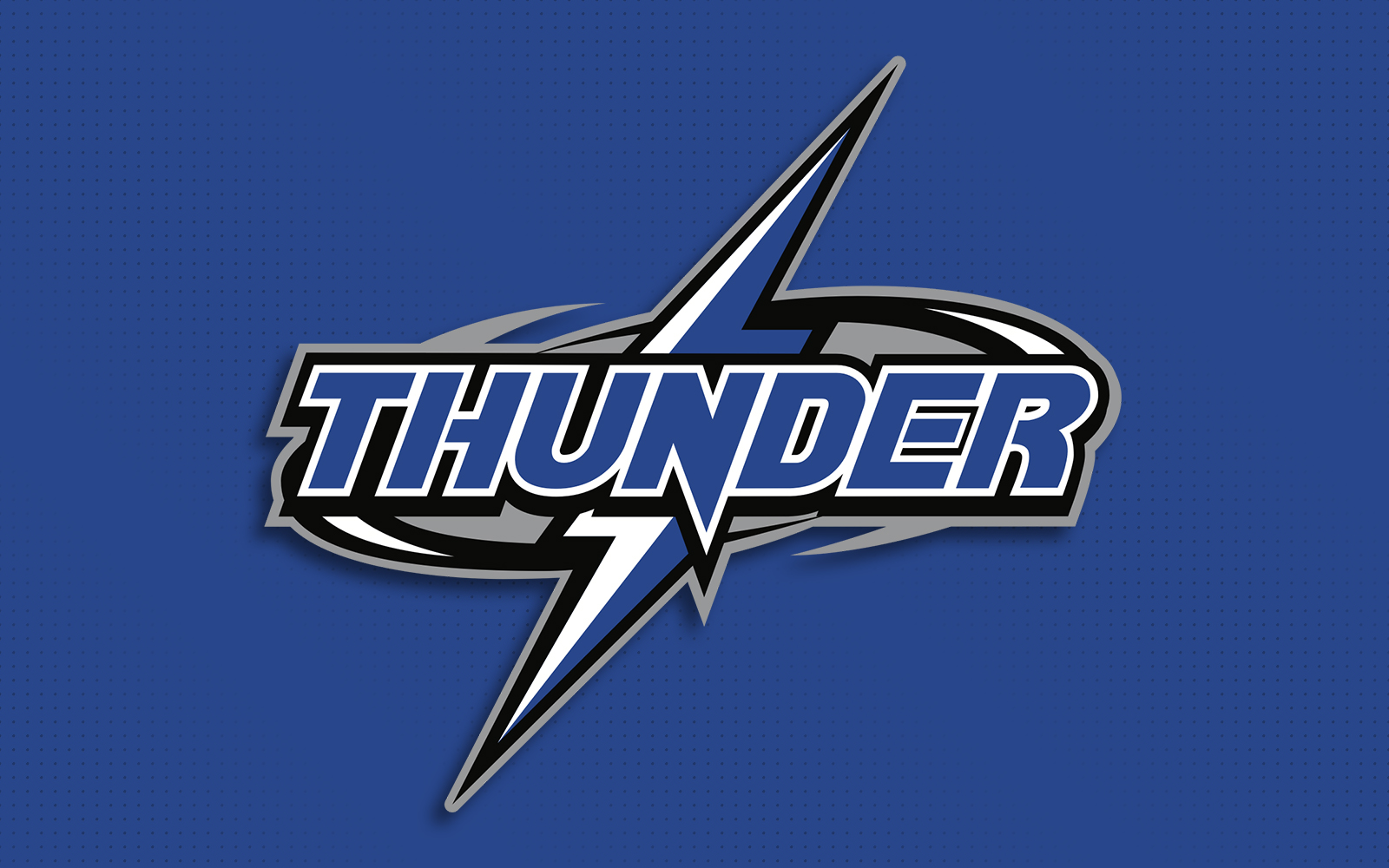 SINARD AND GORDON COMMIT TO PLAY DIVISION I HOCKEY
Thunder Alumni Andrew Sinard commits to play at Miami University. Sinard spent time in the USHL and the NAHL following his time with the Thunder.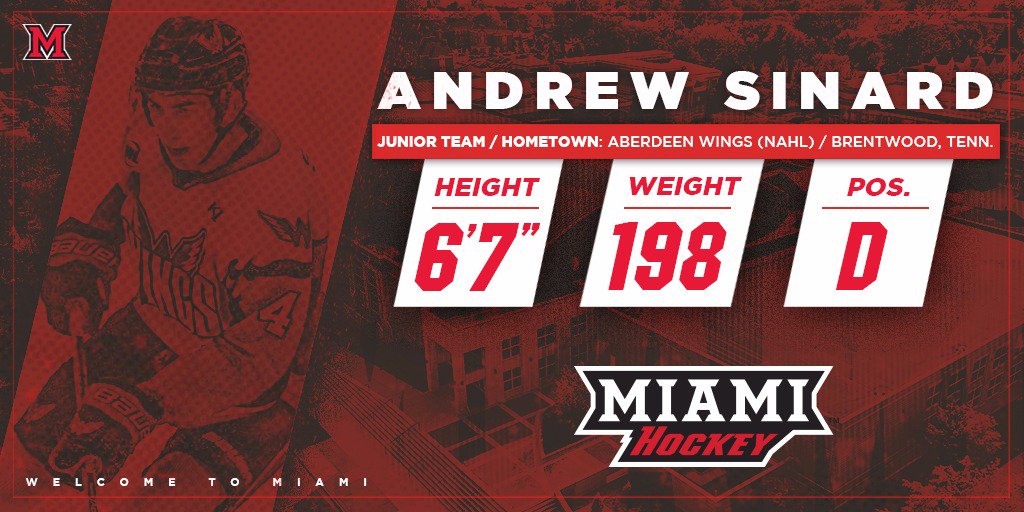 Thunder Alumni Erik Gordon commits to play at the College of the Holy Cross. Gordon has spent time in the USHL, NAHL, and the AJHL following his time with the Thunder.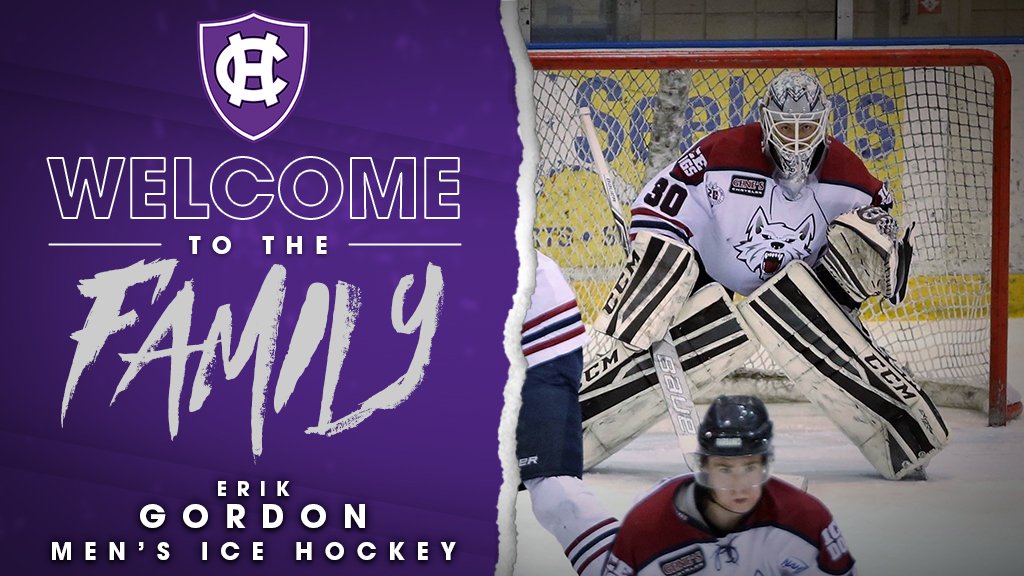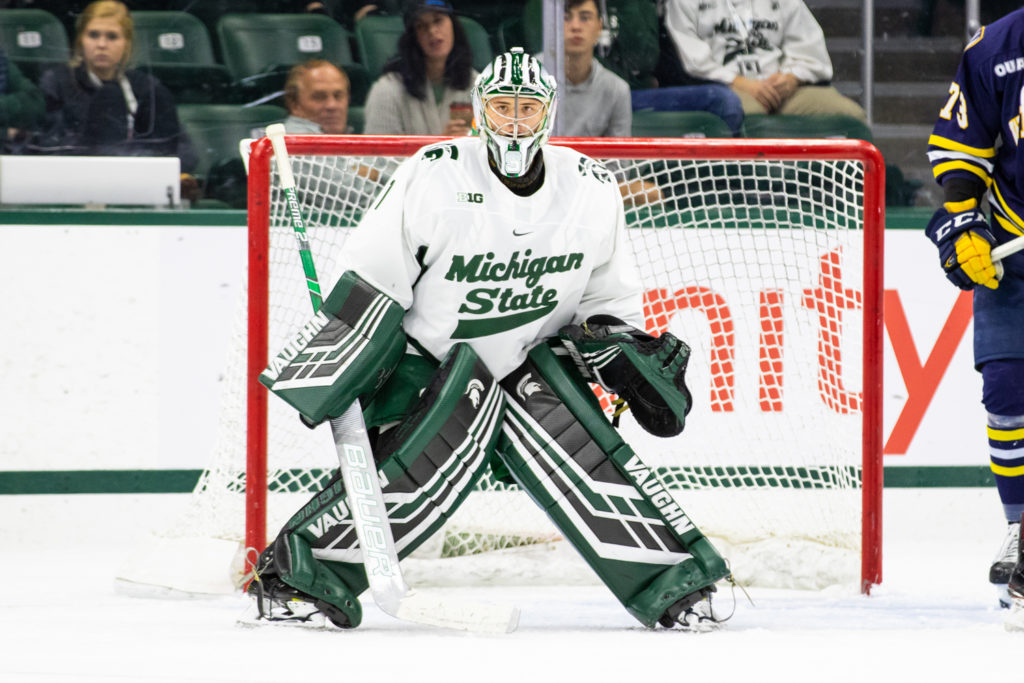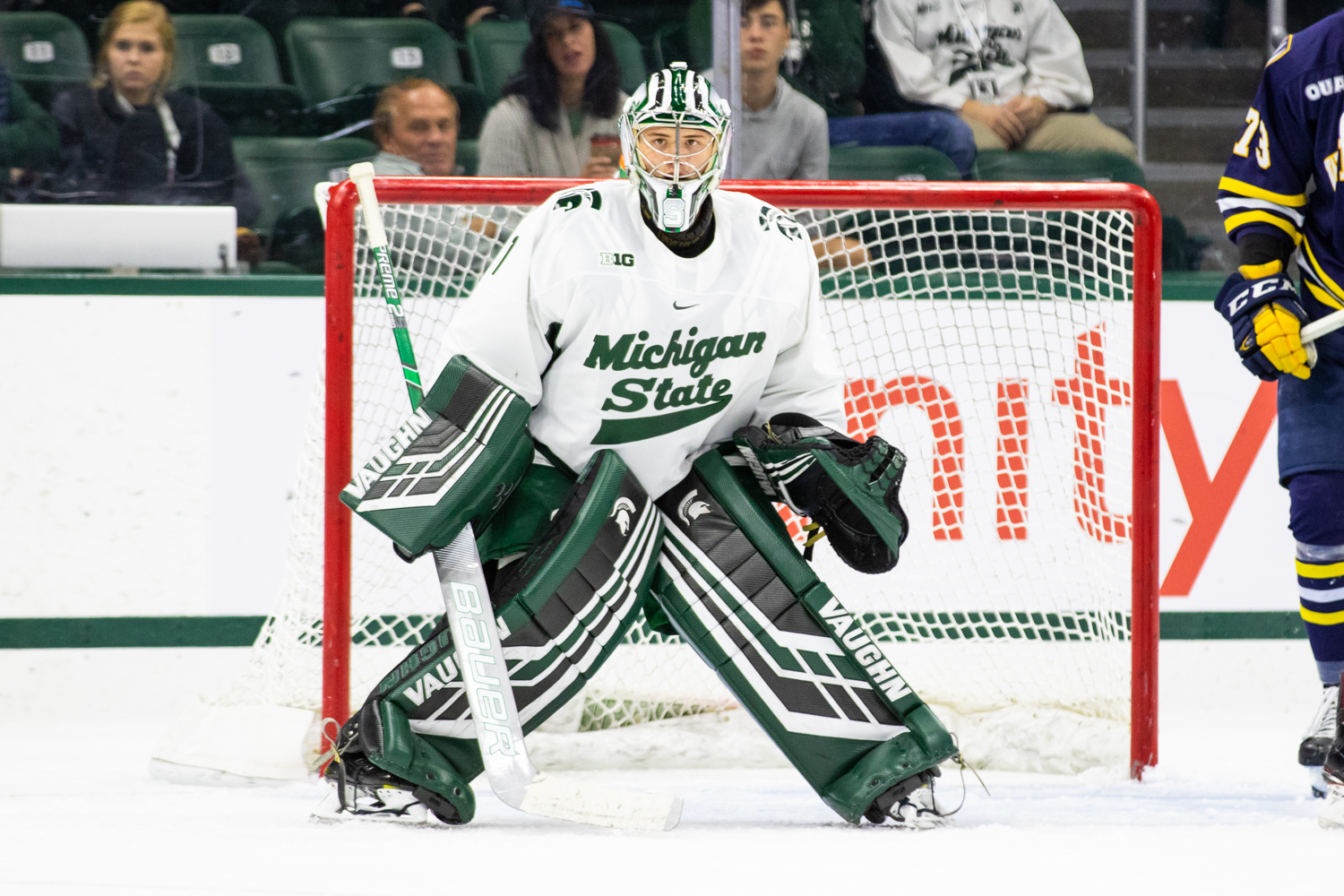 DREW DERIDDER RETURNS TO HIS OLD SCHOOL IN CANTON TO SIGN NLI TO MICHIGAN STATE
Drew DeRidder with Brandon Naurato (photo by Michael Caples/MiHockey)
By @MichaelCaples –
CANTON – Drew DeRidder could have signed his National Letter of Intent to Michigan State University via phone app from Finland.
The Fenton native had a different idea in mind, however.
On Tuesday, just a few days after his U.S. National Under-18 Team returned from an international tournament, DeRidder and his mom, Jennifer, arrived at Arctic Edge Ice Arena in Canton.
Why? His mentor, Brandon Naurato, and his former school, the Center of Excellence.
"TPH is the reason that I'm any good," DeRidder said with a smile.
The future Spartans goaltender was part of the inaugural Total Package Hockey Center of Excellence class in 2014-15, and he stayed with the CoE until he got an early-season call-up to his USHL parent club in Cedar Rapids last year.
DeRidder credited Naurato and the TPH staff for helping him reach this new opportunity – a now-secured spot with the Big Ten hockey program in East Lansing.
"I came in here, not very good, debating playing high school hockey," DeRidder said. "This was a huge turning point for me."
His mentor, Naurato, knew there was big things in store for the Oakland Jr. Grizzlies goaltender at the time.
"When Drew first showed up, we could see a lot of potential in him," the TPH Detroit Director of Hockey said. He's a special kid from a great family, and it's been awesome to work with him and help him grow through this process. He's a tremendous goaltender but a better person, and I'm thrilled for him to have this opportunity to play Big Ten hockey next season."
He's now officially living out one of his childhood dreams. Jennifer DeRidder told MiHockey about how from an early age, he had Munn Ice Arena circled as a destination for his hockey career.
Jennifer DeRidder with her son and Naurato (photo by Michael Caples/MiHockey)
"His hard work and dedication and through people like Brandon and his coaches, they've supported and encouraged and led him to the next phase – college hockey," the proud mom said. "Drew had a plan when he was 5 or 6 years old that he was going to go to Michigan State and play college hockey, and it's exciting to see his dreams come true."
Watching him sign his NLI was "really exciting, really exciting to see him sign the next chapter of his hockey career," said Jennifer.
DeRidder praised his time with the Oakland Jr. Grizzlies program, as well; he spent four years with the Tier 1 organization before becoming a third-round pick of the Cedar Rapids RoughRiders.
"That was four years, it was a great place to play," DeRidder said. "They have everything you need, and I played with a lot of kids throughout my whole time there – it was a great place to learn and grow as a hockey player and as a person."
Photo by Michael Caples/MiHockey
Roster turnover gave him the chance to come home from Iowa earlier than expected – after a remarkable season with the RoughRiders as one of the youngest goalies in the USHL, he was summoned to Plymouth to be the NTDP's new starting goaltender for the U18 Team.
"It's the best season I've ever had, the best season of my life so far," DeRidder said. "We just got back from Finland, not the best tournament, but so many good experiences playing international and college and USHL teams."
And he doesn't know if any of it would be possible without Naurato firing pucks at him for years.
"I just can't explain it, it's amazing," he said of his TPH training. "The first summer program that I did, every shot, that's where I got my compete level from, every shot you're struggling, fighting to keep the puck out of the net. Especially against Brandon, because he just celebrates so hard. It's unbelievable."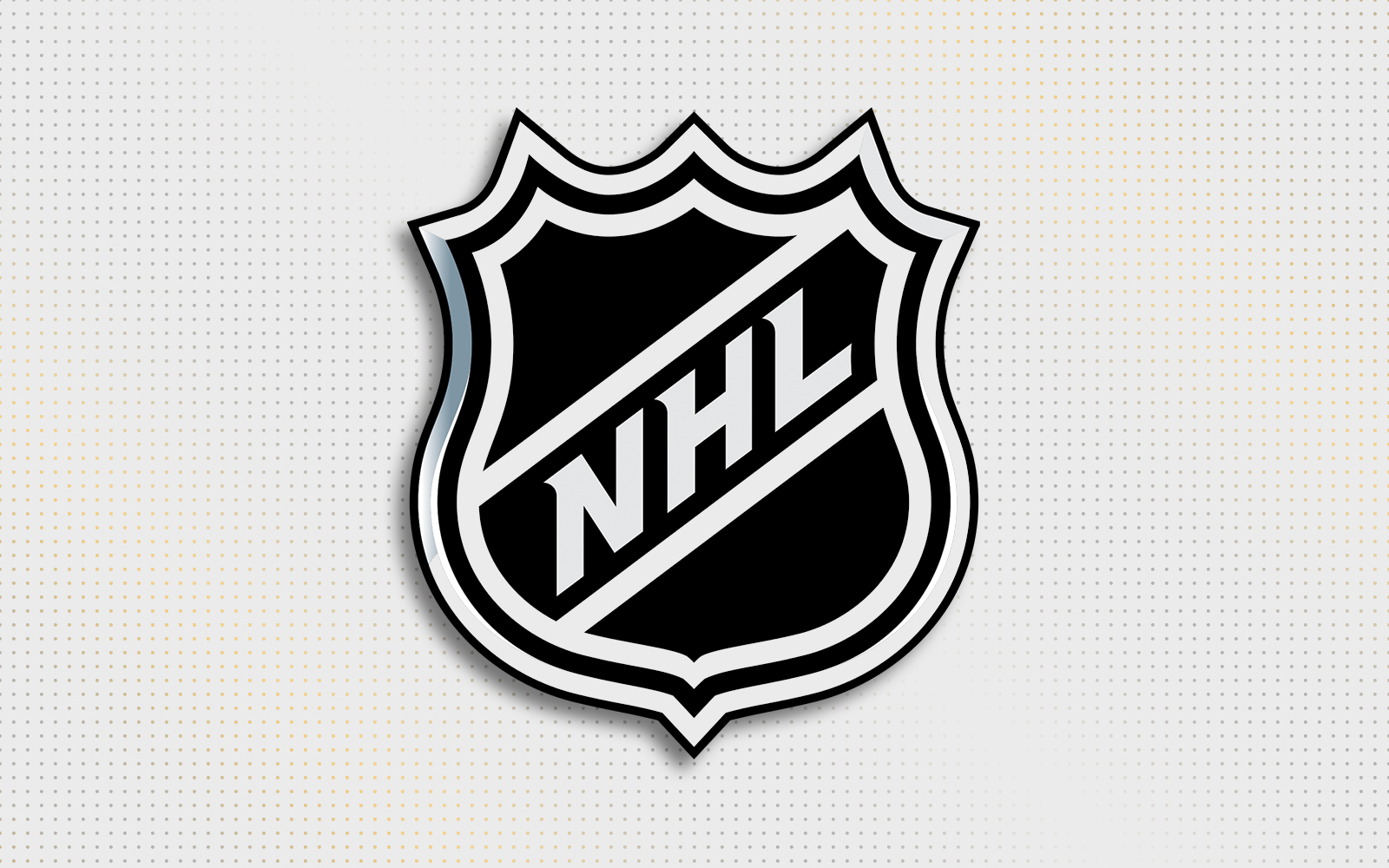 COE, 8-WEEK PROGRAM, THUNDER, AND MHA ALUMNI GETTING NOTICED BY NHL SCOUTS
Total Package Hockey is proud to announce that 11 TPH-trained players have recently been recognized by NHL Central Scouting as 'players to watch' for the upcoming 2018 NHL Draft.
On Central Scouting's November watch list, players were grouped by A, B and C ratings – one TPH alum appeared in the A group, while three appeared in the 'B' and seven in the 'C' group.
"It's awesome to see these players be rewarded for all their hard work," said TPH managing partner Nathan Bowen. "We're proud of all of them for everything they do on and off the ice to be elite hockey players and even better young men."
Six of the players on the Central Scouting list are alumni of the TPH Center of Excellence in Detroit, eight of the players have taken part in the TPH 8-week offseason training program, two of the players are TPH Thunder alumni, and one is a product of the Michigan Hockey Advancement high school hockey fall program.
"A" rated players
Bode Wilde – TPH CoE (Detroit) – USA Hockey's National Team Development Program
"B" rated players
Johnny Gruden – 8-week training program (Detroit) – USA Hockey's National Team Development Program
Christian Krygier – TPH CoE and 8-week training program (Detroit) – Lincoln Stars
Cole Krygier – TPH CoE and 8-week training program (Detroit) – Lincoln Stars
"C" rated players
Caleb Everett – TPH CoE and 8-week program (Detroit) – Saginaw Spirit
Blade Jenkins – TPH CoE and 8-week program (Detroit) – Saginaw Spirit
Will MacKinnon – TPH CoE and 8-week program (Detroit) – Des Moines Buccaneers
Tommy Miller – 8-week training program (Detroit) – Michigan State Spartans
Alec Regula – MHA and 8-week training program (Detroit) – London Knights
Renars Krastenburgs – TPH Thunder AAA Hockey Club alum – Oshawa Generals
Ben Schultheis – TPH Thunder AAA Hockey Club alum – Minnesota Magicians